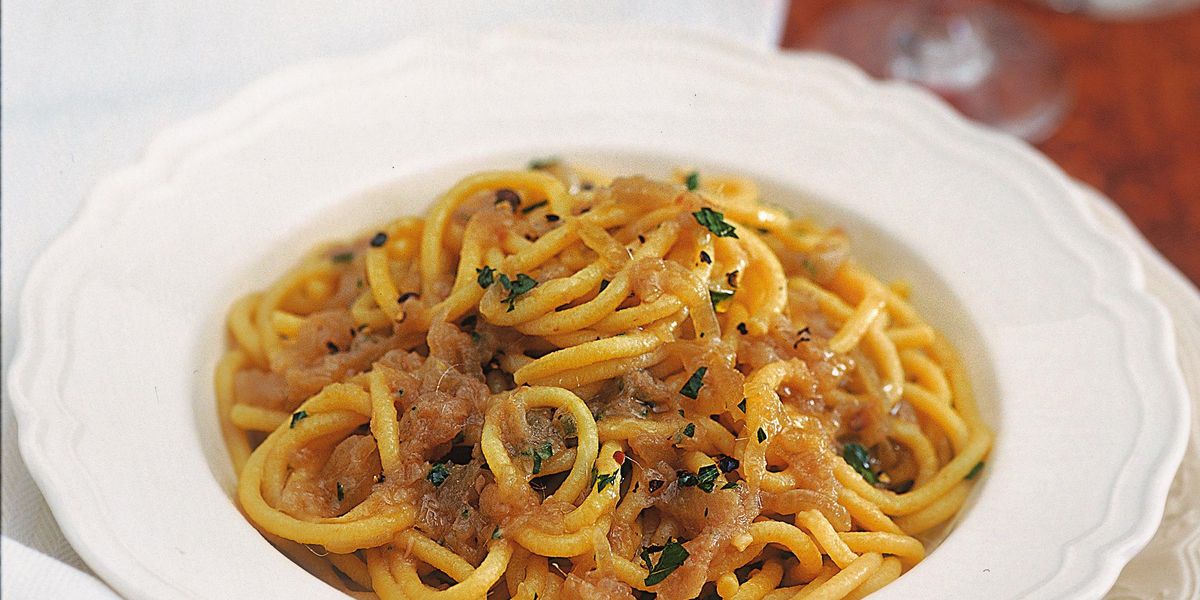 Bigoli with anchovy sauce is typical of Veneto( nord Italy) and was consumed during lean days, such as Good Friday and Ash Wednesday.
​To prepare the recipe of bigoli in anchovy sauce peels the onions and cut them into very thin slices. Transfer them to a pan and let them brown over low heat with 1/2 glass of extra virgin olive oil, often stirring with a wooden spoon. Sprinkle the onions with 3 tablespoons of water and cover the pan. Continue cooking until they are completely dried without browning them too much.
Desalinate the anchovies by washing them under the jet of running water, removing the central fishbone, and reducing them to small pieces. Add them to the stewed onions, together with the bay leaves. Mix the ingredients and blend with the white wine. Turn up the heat to evaporate the alcohol and transfer the anchovy sauce into a large bowl. Add extra extra extra virgin olive oil, stir and set aside to heat.
Bring to a boil a pot of salted water and dip into the bigoli. Cook and drain very well.
Pour the pasta into the bowl containing the hot anchovy sauce and stir. Season the bigoli in anchovy sauce with a generous sprinkling of pepper, mix and serve by dividing the dish into individual dishes.