Guinea fowl with pomegranate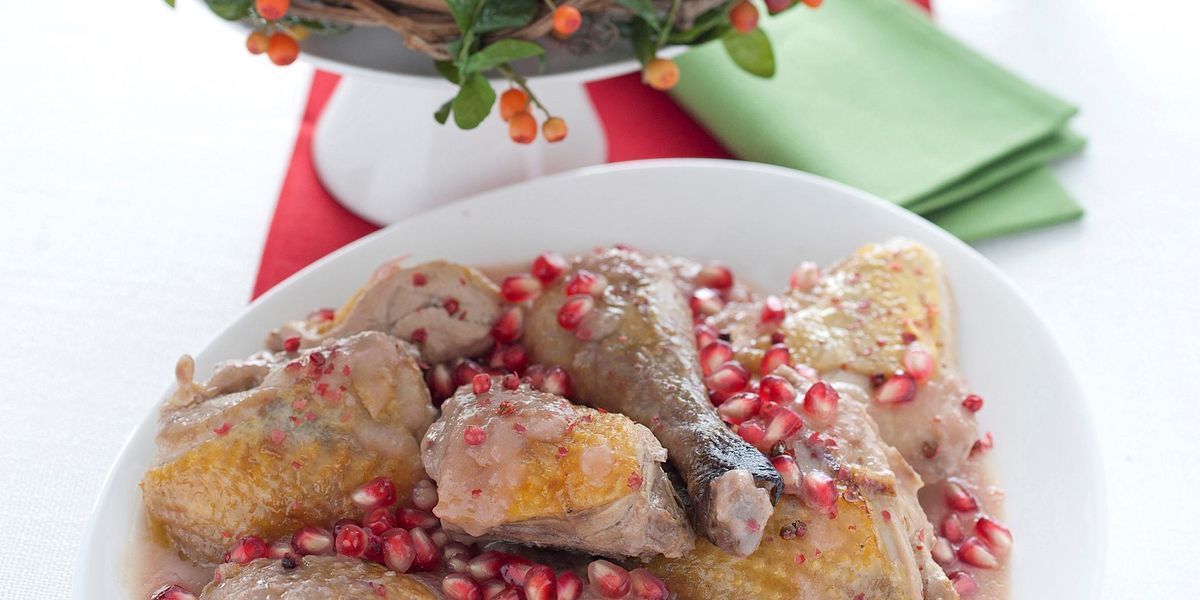 Discover how to prepare this tasty recipe, a classic of Christmas holydays.
Make the marinade
Cut the pomegranates in half, husk one half, and squeeze with the juicer the other three halves. Strain the juice, and put it into a bowl with the wine, the guinea fowl, 1 teaspoon of pink pepper, and the crushed juniper berries. Cover the bowl with plastic film, and put it in the fridge for 2-3 hours.
Start cooking
Drain the guinea fowl, strain its sauce, and warm up a casserole pot with some oil and butter. Add the guinea fowl to the pot, cook each side for 2 minutes. In a pan fry the sliced onions and shallots, then add them to the guinea fowl, season with salt, and pour one ladle of sauce.
Cook the guinea fowl
Cover the pot and cook for 50 minutes. Then pour the cooking sauce into the electric mixer, add a knob of butter, and blend. Place the guinea fowl on a plate, add the mixed sauce, the pomegranate seeds, the pink pepper, and serve.