Risotto with duck breast, pomegranate, and port wine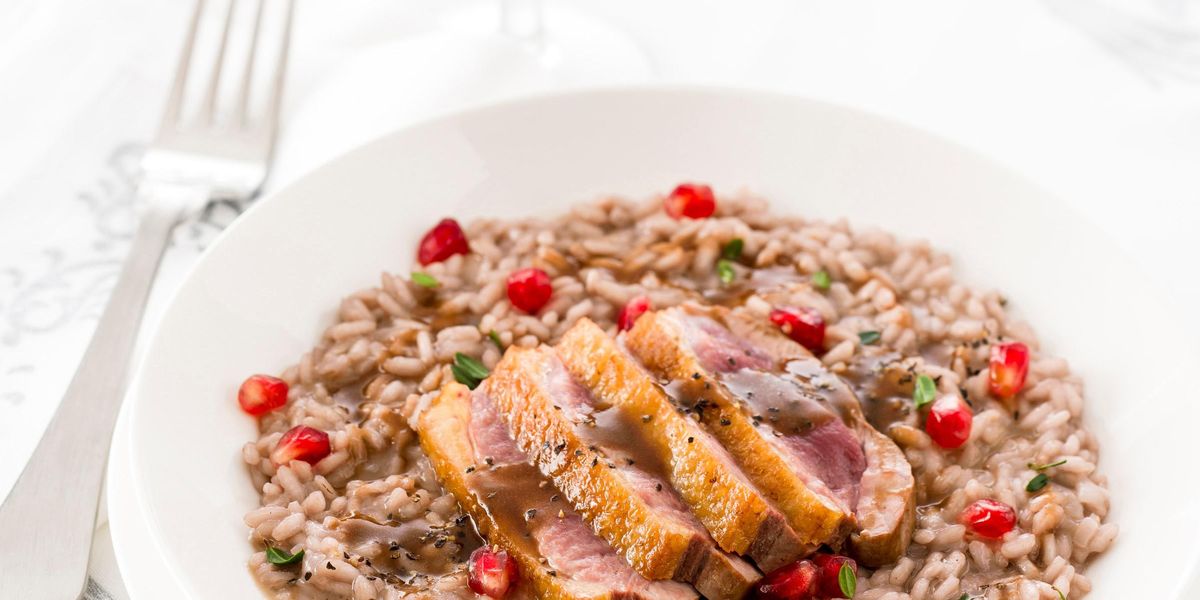 This is a variant of the classic risotto: the combination of duck breast and pomegranate creates a perfect mix with Christmas flavor
Cook the rice
Chop the onion and fry it with half of the butter. Add the rice, toast it for two minutes, then add the porto wine. Continue cooking, adding little by little ladles of hot broth.
Cook the duck breast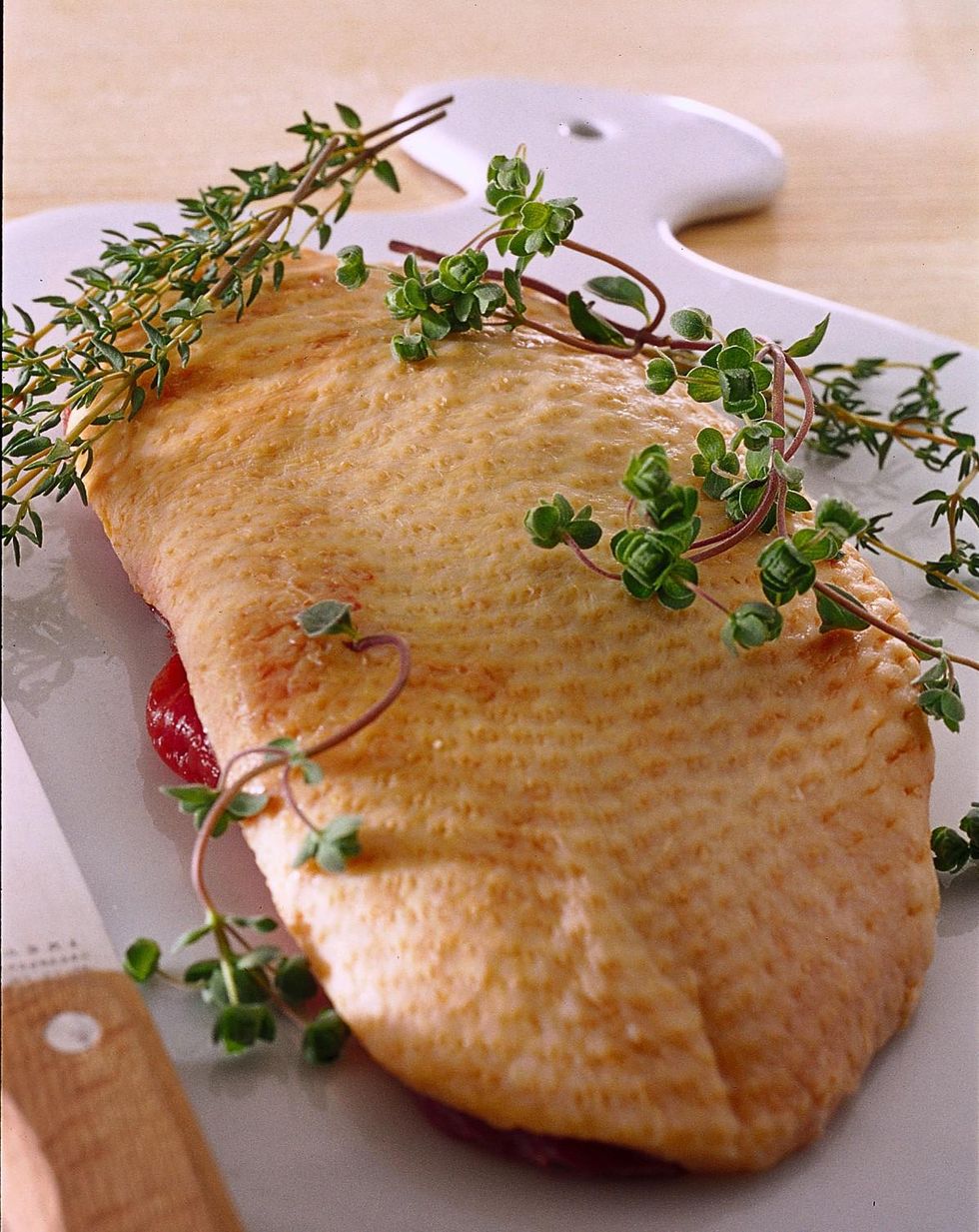 In a non-stick pan, roast the duck breast: 5 minutes on the skin side, 2 minutes on the other side. Season with salt, add the pepper, and add the pomegranate juice, obtained by squeezing 5 oz of seeds.
Complete and serve
Remove the meat from the pan and let it rest wrapped in aluminum paper. When the rice is ready, remove it from the heat, add the remaining butter, cover it for 2 minutes, and cut the duck breast into slices. Distribute the rice into the plates, complete the by placing the duck slices, and serve.