Lamb spare ribs with fruit sauce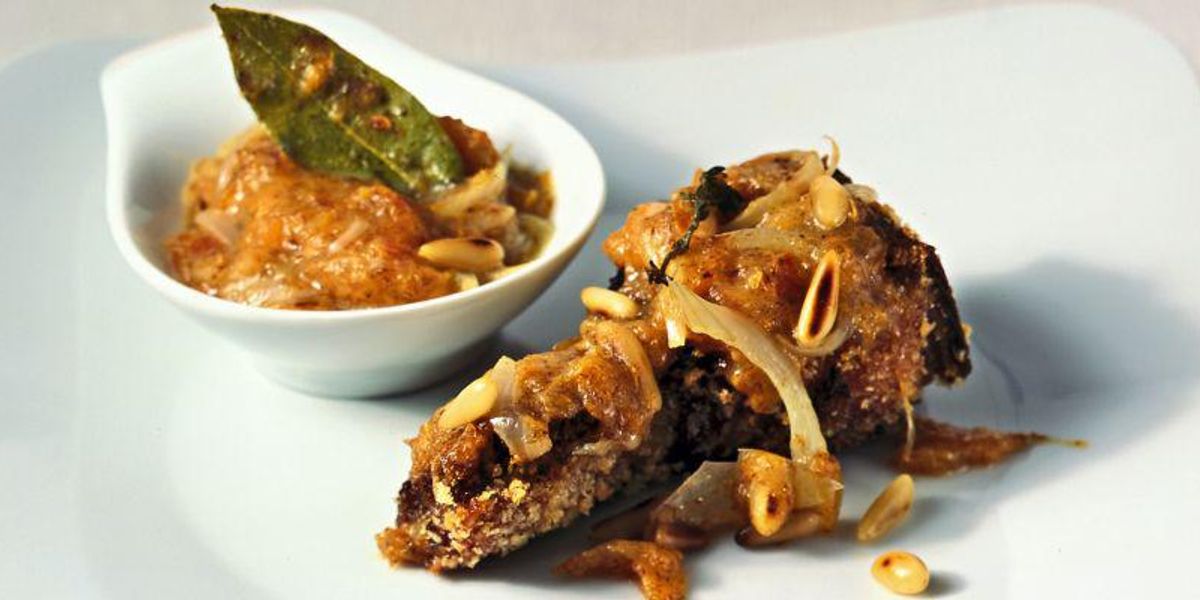 Prepare the ribs.
Marinate the lamb spare ribs in a mixture of wine, thyme, salt and pepper for about 3 hours. Reduce the bread in crumbs and blend it with 3 leaves of thyme, sage, rosemary, minced pine nuts, salt and pepper. After 3 hours remove the meat from the marinade and pass it in the mix of breadcrumbs and aromatics.
Place the breaded ribs on a baking tray covered with parchment paper and a dash of olive oil. Cook them in a pre-heated oven at 240° for 10 minutes, then lower the temperature at 170° and keep cooking for another 15 minutes.
Prepare the fruit sauce.
Mince the onion finely and sauté it in a pan with butter as well as the remaining pine nuts, one leaf of laurel and some thyme. Then, peel the kakis, remove their seeds and finally blend them with balsamic vinegar and honey at medium speed. Pour the kakis' sauce in the pan, adjust with salt and pepper and let all season at low heat for 10 minutes.
At this point cover your lamb spare ribs with a few spoons of kaki sauce and serve!