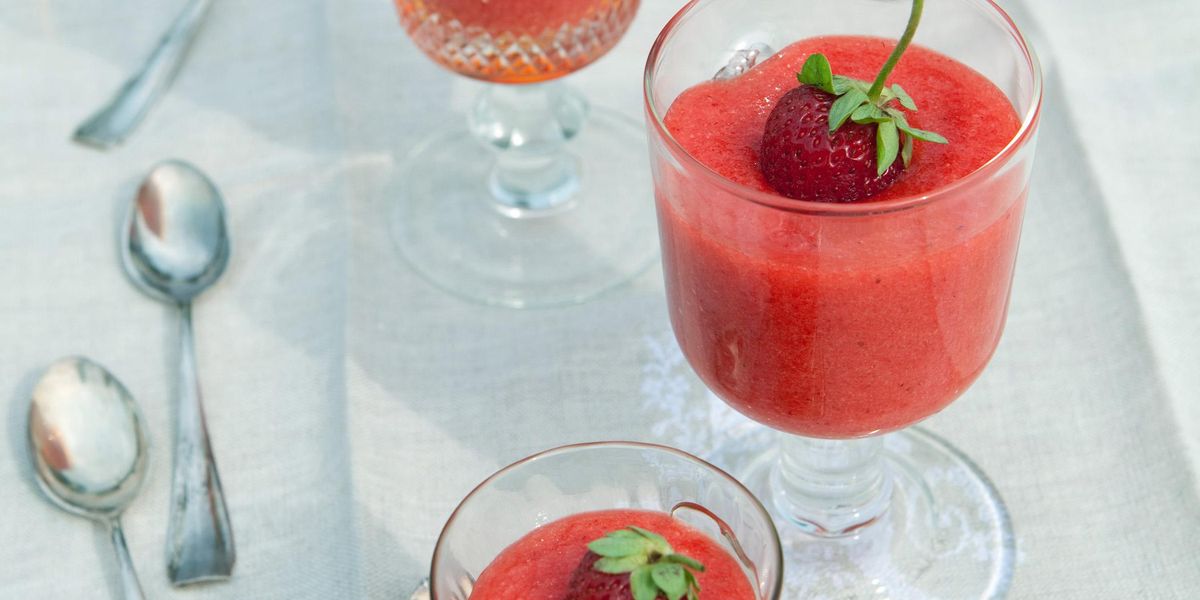 Fresh, tasty, and refreshing, strawberry granita with its intense color and flavor is the perfect dessert to
take a break on a hot spring day: the right compromise between fruit and dessert! The Sale&pepe
strawberry granita pours very easy to prepare at home, even without the ice cream maker: put the fruit
mixture into a steel bowl and put it in the freezer. But, success is not immediate! You have to be patient to
break every hour the frozen compound until it turns into a delicious strawberry granita.
Granita is a cold spoon dessert, typical of Sicilian cuisine, traditionally eaten at breakfast, accompanied by
fresh and crispy bread or the typical Sicilian croissant. The granita, you can make it of different flavors, not only with fresh fruit but also with mint, almonds, pistachios, or cocoa: click here!
If you love strawberries as much as we do and you want a fresh and delicious dessert, then you should not
miss the opportunity to try this strawberry granita of Sale&pepe! Genuine and healthy, you will make
happy even the youngest of the house!
Boil 2/5 cups of water with 4 ounces of sugar and 1 lemon juice filtered; then turn off and let cool.
Pour the syrup into the mixer glass, combine 14 ounces of cleaned strawberries cut into pieces, and
operate.
Pour the smoothie into a steel bowl and put it in the freezer.
After one hour, remove the container from the freezer and scratch the mixture with a fork to break the
ice crystals that will be formed. Put the mixture back in the freezer and repeat the same operation every
half an hour, for a total of at least 4-6 hours, each time scratching the strawberry mixture with a fork until
you have obtained the typical consistency of the granite. When serving, divide the strawberry granita into 6
glasses and decorate with a strawberry with the stem.