Agnolotti with roast sauce
Agnolotti, the traditional Italian stuffed pasta, accompanied by a tasty roast sauce.
Agnolotti are a main course, typical of the Italian cuisine, and are appreciated also in the rest of the world. Agnolotti are easy to prepare, and are a dish of great effect: they can be served as a main dish, or as a first dish accompanied by a beef second dish.
 Stuffing preparation
Put the butter, the chopped onion, and a clove of garlic in a braiser pan. Season with salt and pepper, add some parsley, thyme, pour the wine, and add the meat. Let cook for 90 minutes on low heat, and, little by little, add the broth. When it's cooked, transfer the meat to a container, and let it cool. Boil the salad. Blend the meat with the sausage, the parmesan, the egg, a pinch of nutmeg, and add the boiled salad.
Prepare the dough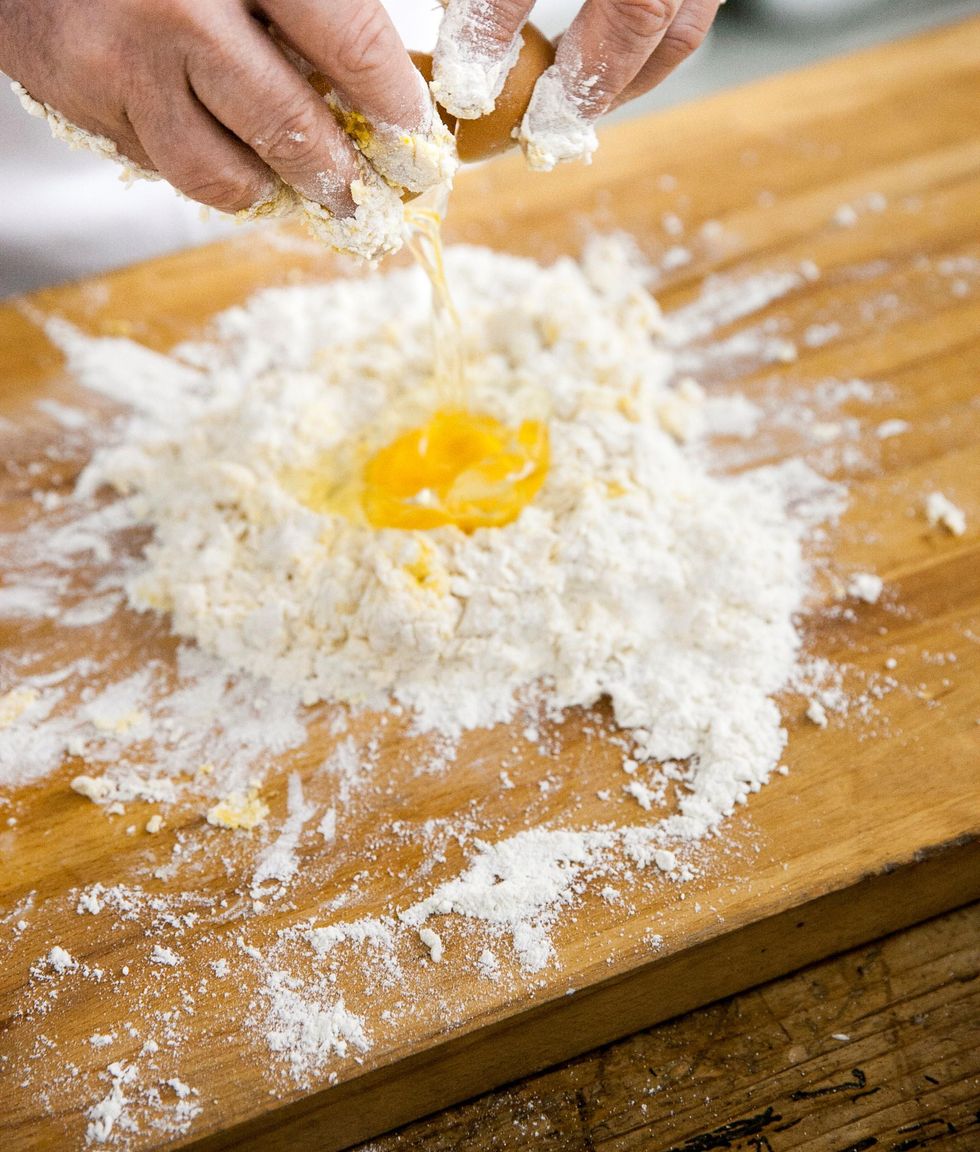 On a pastry board, mix the flour with the salt, the eggs, and the oil. Knead until you obtain a soft but dense dough. Let the dough rest for 30 minutes, covered with a plastic film. Then roll it on a pastry board. The sheet must be really thin.
Roll the dough
Roll The dough on a pastry board. The sheet must be really thin.
Create the agnolotti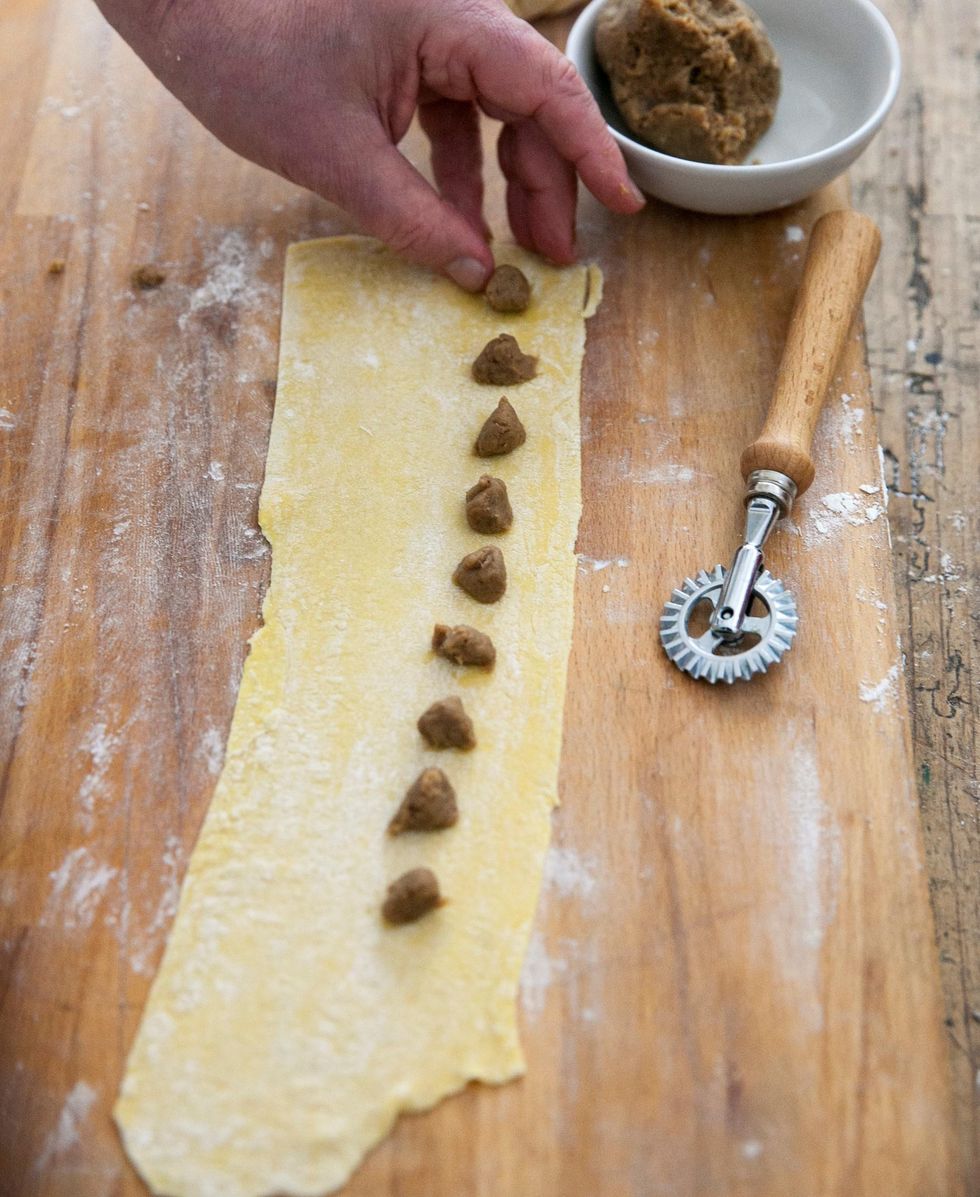 Put little balls of meat on the sheet.
Seal the agnolotti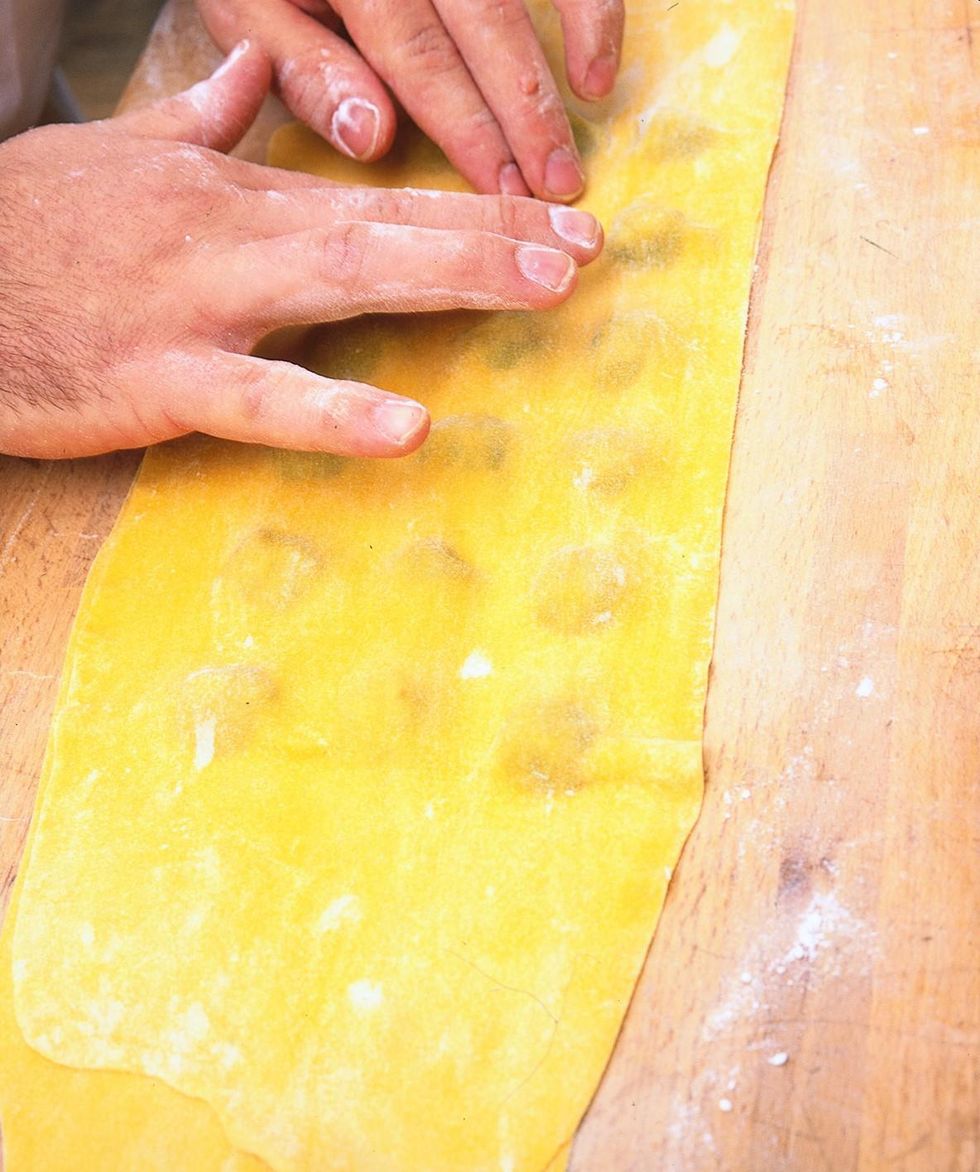 Lean on it another sheet, and seal around the meat balls.
Cook the agnolotti
Put the broth on the heat, when it boils, put the agnolotti in the broth. Cook the agnolotti for 5 minutes, then drain them.
Complete the dish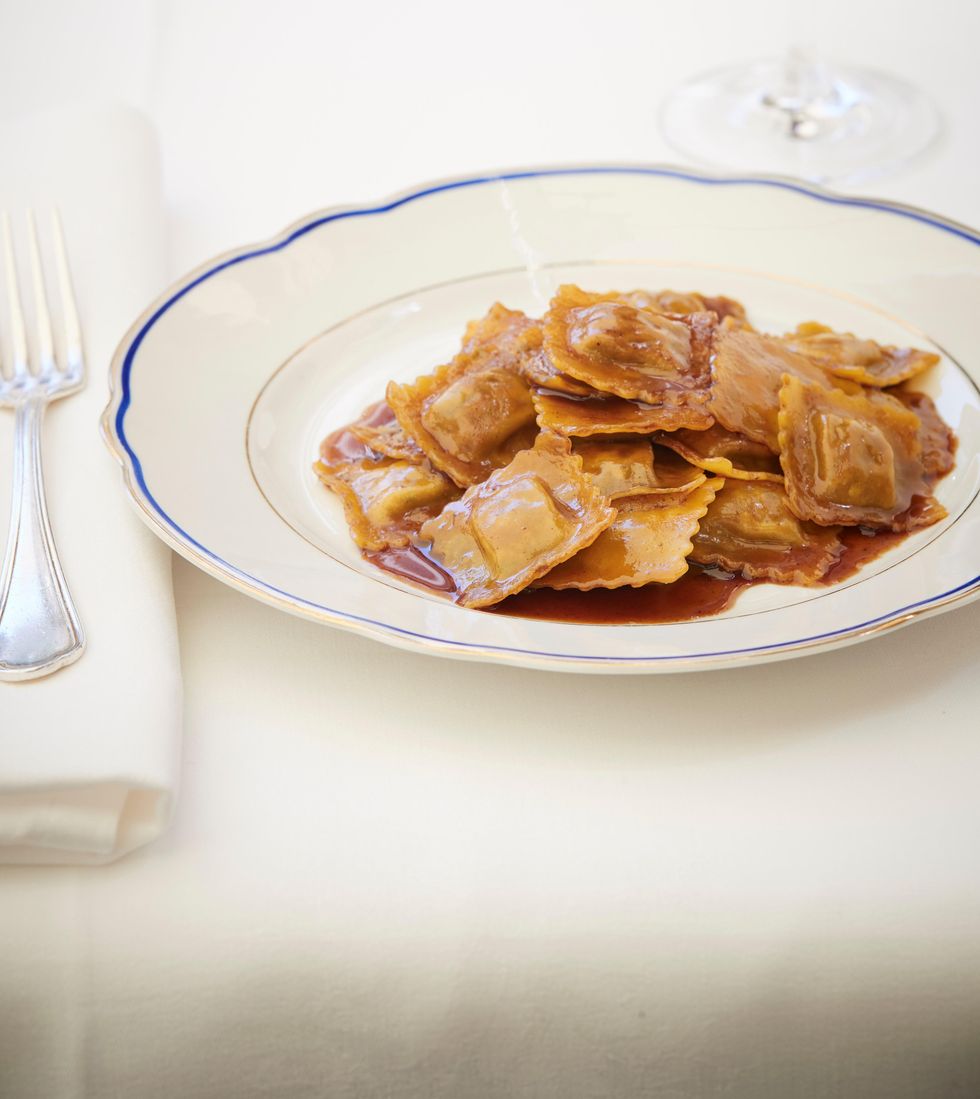 Mix the agnolotti with the remained sauce of the roast. Complete with a thyme leaf and serve.