All the advantages of chilli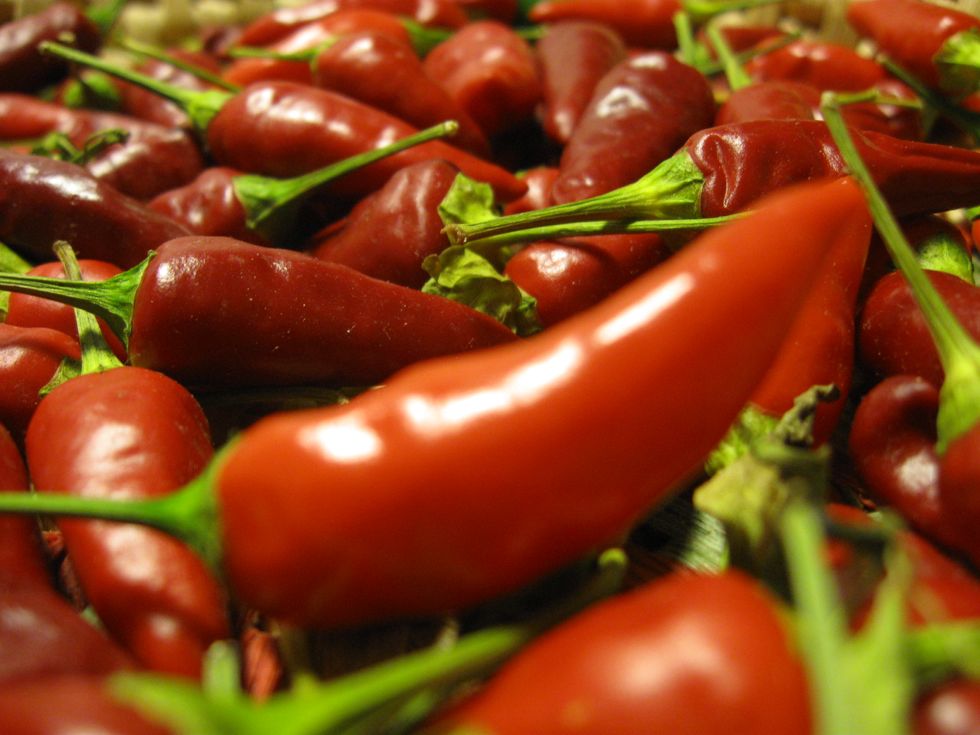 A touch of this food is enough to give appeal to even the most banal recipe. But above all, the chili extends the life and even a lot.
The Plos One study speaks for itself: 13 percent less mortality from heart disease or stroke thanks to this spice whose already known advantages were consistent.
Longevity
According to the University of Vermont team ( click here ), the red hot chili pepper consumed consistently at least once a month is associated with a 13 percent reduction in general mortality, particularly with regard to stroke and heart disease. Moreover, a Chinese team had already previously reached similar conclusions on a sample of 500,000 people.
Identikit of the chilli consumer
The sample studied and monitored by American researchers is made up of 16,000 American citizens who were then followed for 18 years. The survey revealed a precise identikit of the chilli eaters who were male, white, married, with the habit of smoking, accustomed to alcohol and a higher consumption of vegetables and meat, with lower levels of "good" cholesterol (HDL ), lower income and less education than non-consumers of chili.
Other powers (including slimming)
But the chili pepper is not satisfied with extending life and also boasts antibacterial properties, the ability to accelerate the metabolism and therefore slimming powers and numerous nutrients such as vitamins B, C and pro-vitamin A. Last, but not least, it seems that the chilli also has aphrodisiac properties, which is not bad. And the merit is all of the capsaicin, a chemical compound present, in different concentrations, in plants of the genus Capsicum (as for example in the hot pepper).
Contraindications
Without defects then? Undoubtedly not and it must be said that even this spicy spice has its contraindications. For example, it is not exactly the best for those suffering from gastroenteritis and / or ulcers. But this is common sense.
Goodness
Finally, the chilli is good. There is no research that establishes it, but in fact there are many recipes that involve it and which, without this ingredient, would be nothing short of anonymous. Take the garlic, oil and chilli paste. In this case, but also in many others, the red hot chili pepper is more than an element. It could be said that it is the fulcrum of the whole recipe which, despite its simplicity, is always a must able to amaze the palates.