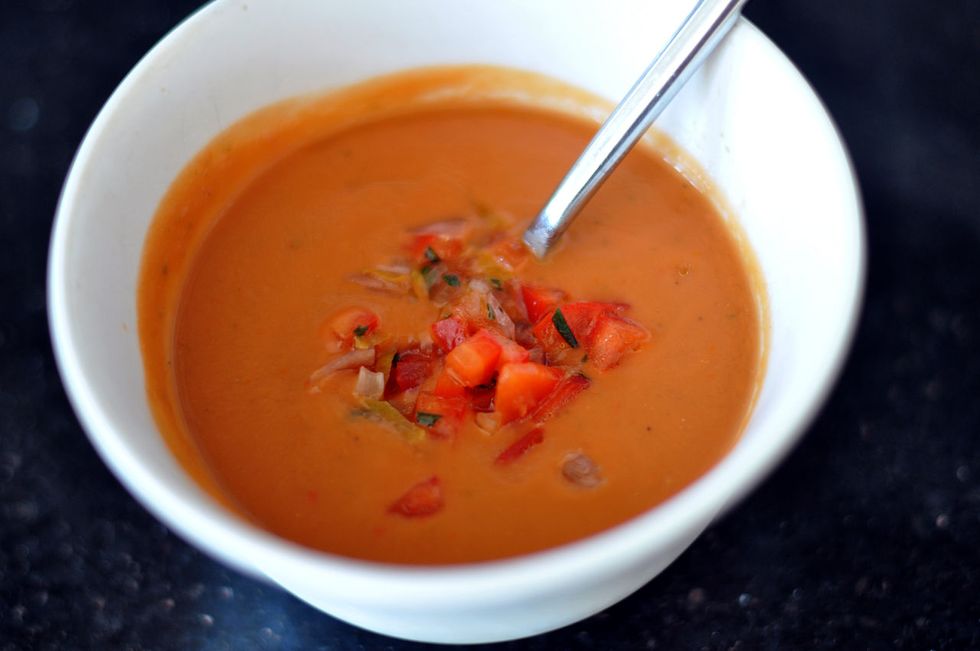 Drinking lots of water, always, is the number one rule to defend yourself from the heat and feel better. But you can also hydrate in other ways and even by eating. Here are some useful tips.
Our body needs a high water intake. Always. And even more so when summer breaks out and the heat becomes insistent. In short, in summer it is more important than ever to hydrate properly.
Reader's Digest gives us 7 smart ways to defend ourselves from the heat , taking liquids even while eating or not just drinking water. One of the must-haves of hydration is coconut water (1) , rich in natural electrolytes and therefore in potassium and sodium, which provide hydration and muscle function. Another expedient are popsicles (2) , but better if homemade or artisanal, to avoid excess sugar and calories.
Then there is an infallible solution against the heat to treat yourself to liquids and important nutrients that perhaps does not come to mind at the first: the cold soup (3) . In fact, the soups are associated with the cold and in the hot version, but there are various recipes of cold soups among which it is worth mentioning gazpacho , queen of cold soups. Thanks to the tomatoes and cucumbers, its main ingredients, which contain 94.5 and 96% water respectively, this Andalusian recipe is a healthy and refreshing meal. Not to mention that the basis of this recipe is made up of raw vegetables which therefore retain their main nutrients.
But the category of cold soups does not only include gazpacho and with a little imagination you can create new ones or draw on other ethnic recipes. An example of this is Borscht , made with beetroot and cabbage. Or you can make a velvety (4) based on avocado and cucumbers, a cold cream of peas or leeks and even a decidedly romantic variant of gazpacho with watermelon.
A valid alternative to water are refreshing fruit teas (5) : just combine a fresh fruit puree with your favorite infusion and you have a tasty, fresh and highly moisturizing drink. Another trick is to be careful with drinks rich in caffeine and sugars, because they can cause dehydration and cancel the moisturizing effect. So watch out for carbonated drinks, to be replaced wisely with a glass of fresh water , perhaps with bubbles.
The last mandatory ingredient is milk (6) . Curiously, it emerges that this drink, in addition to hydrating, has the power to preserve liquids better. Athletes who drink milk or dairy products tend to retain fluids better according to a recent study published in the journal Applied Physiology, Nutrition, and Metabolism.
Finally, clearly any fruit or vegetable(7) that Mother Earth gives us, from the first to the last, is fine. In fact, recent research shows that there are some types of fruit and vegetables capable of hydrating the body twice as effectively as a glass of water. In this sense, watermelon is queen.