Altoadige DOC: the highest italian wine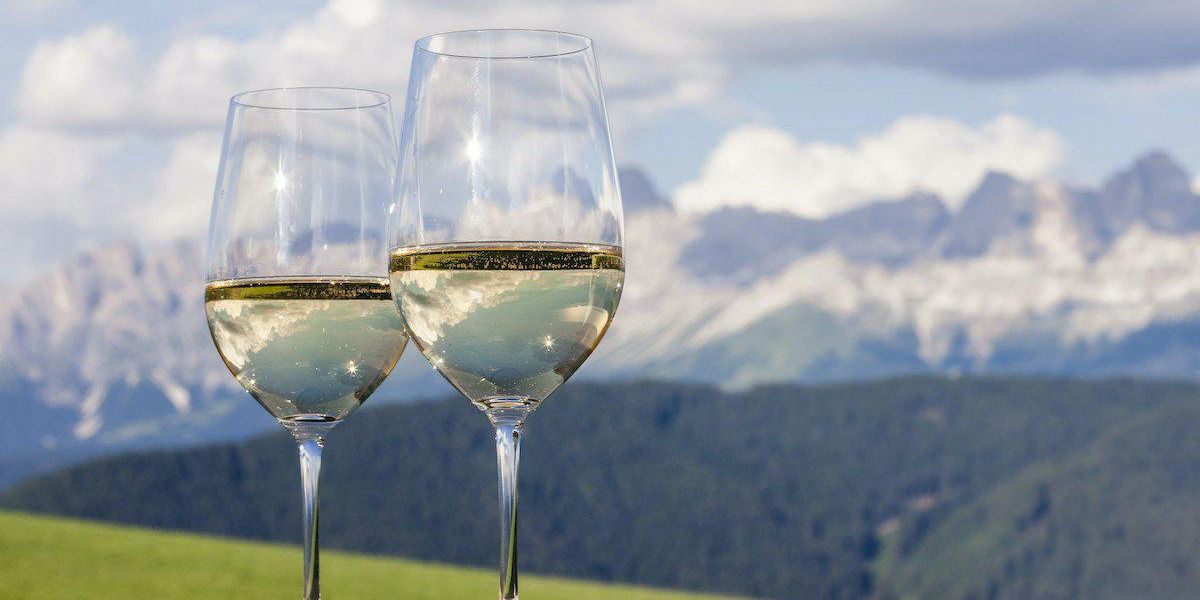 Viticulture in Altoadige is one of the highest of Europe, in fact 14% of vineyards are located at an altitude higher than 500 meters (1,640 feet) and 30% of vineyards are located in areas having a slope higher than 30%, favored by direct and prolonged sunlight.
When the Romans arrived in South Tyrol in the 15th century B.C., they were astonished to learn that the Rhaetians, who populated this land at the time, were already storing their wine in wooden barrels, while the court of Augustus still made do with clay amphorae and leather wineskins.
In order to cover the need for wine, various Bavarian and Swabian monasteries purchased wineries in South Tyrol from the 18th century onwards. In the 13th century, Potzner and Traminer were the first two local wines to be named after their geographical origins (Bolzano and Tramin).
1902 is the year in which the history of South Tyrolean sparkling wine began, the year in which Appiano winery produced sparkling wine from Riesling grapes for the first time.
South Tyrolean viticulture developed from traditional varieties such as Lagrein, Schiava, and Moscato Giallo, which are still present today, to which Bordeaux varieties (Cabernet, Merlot, Sauvignon) were added in the 19th century, as well as some varieties from Burgundy (various Pinots) and the Rhine (Riesling, Sylvaner, and Traminer aromatico). For about 50 years Müller-Thurgau and Kerner have been introduced.
The Central European culture has also influenced viticulture here, and many international grape varieties have settled here and become characteristic of the region.
South Tyrolean wines are distinguished above all by their distinct primary aromas, such as the elderberry notes of Sauvignon, the rose scent of Traminer Aromatico, and the bouquet of berries. Aromatic, the berry bouquet of Pinot Noir or Lagrein, the cherry and violet notes of Schiava. The white wines cultivated at high altitudes (over 300 m.) stand out for their freshness and, given the excellent sunshine, the wines are fruity at the same time but with good structure.
Alto Adige wines included in the DOC are varied, from fruity whites to dry wines, to sparkling wines, as well as full-bodied reds: it is, therefore, impossible to determine common notes or perfect matchings.