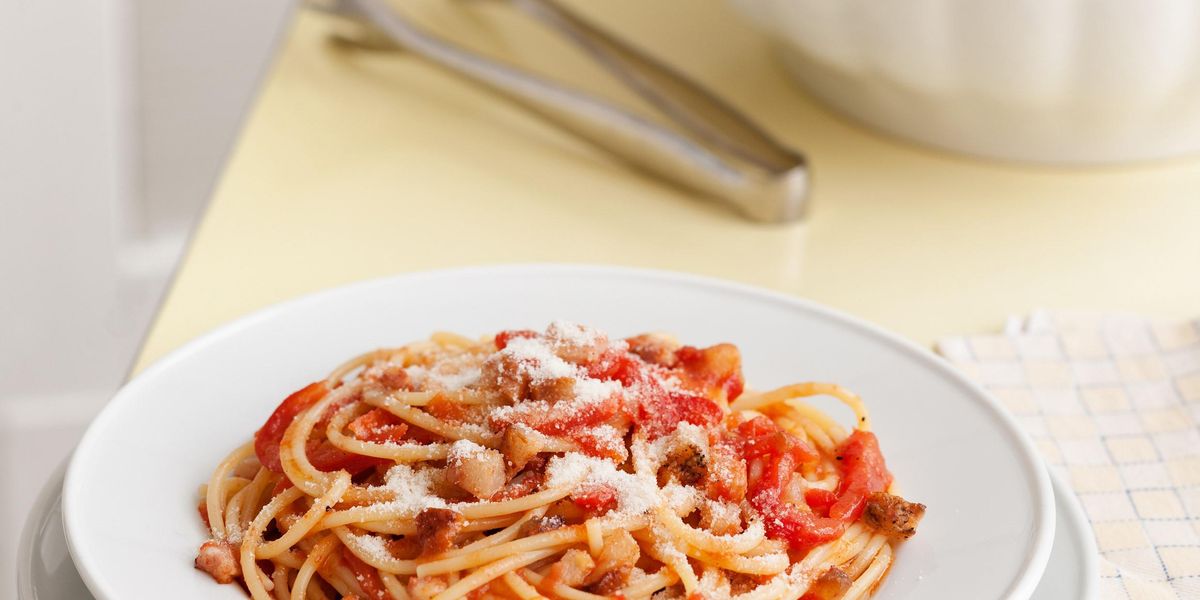 The amatriciana is a typical sauce of Italian cuisine, and it's usually used with pasta. It has a strong and determined taste, and it takes the name of a small town in the center of Italy, Amatrice. This typical sauce is based on tomatoes, guanciale (an Italian cut of pork's jowl, but similar to bacon), and fresh pecorino.
How to prepare amatriciana sauce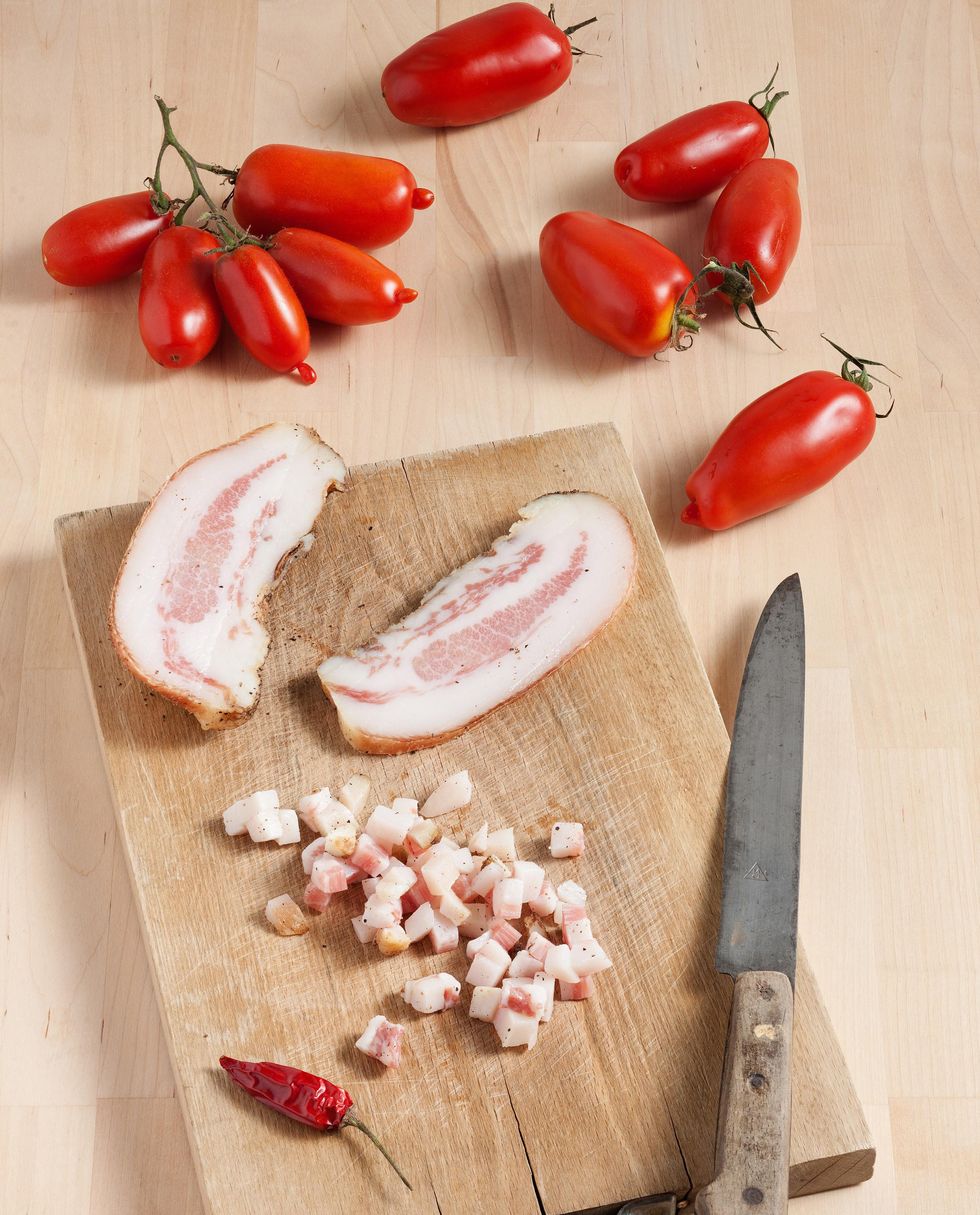 Remove the pork cracklings, and cut the meat into little cubes. Wash the tomatoes.
Prepare the guanciale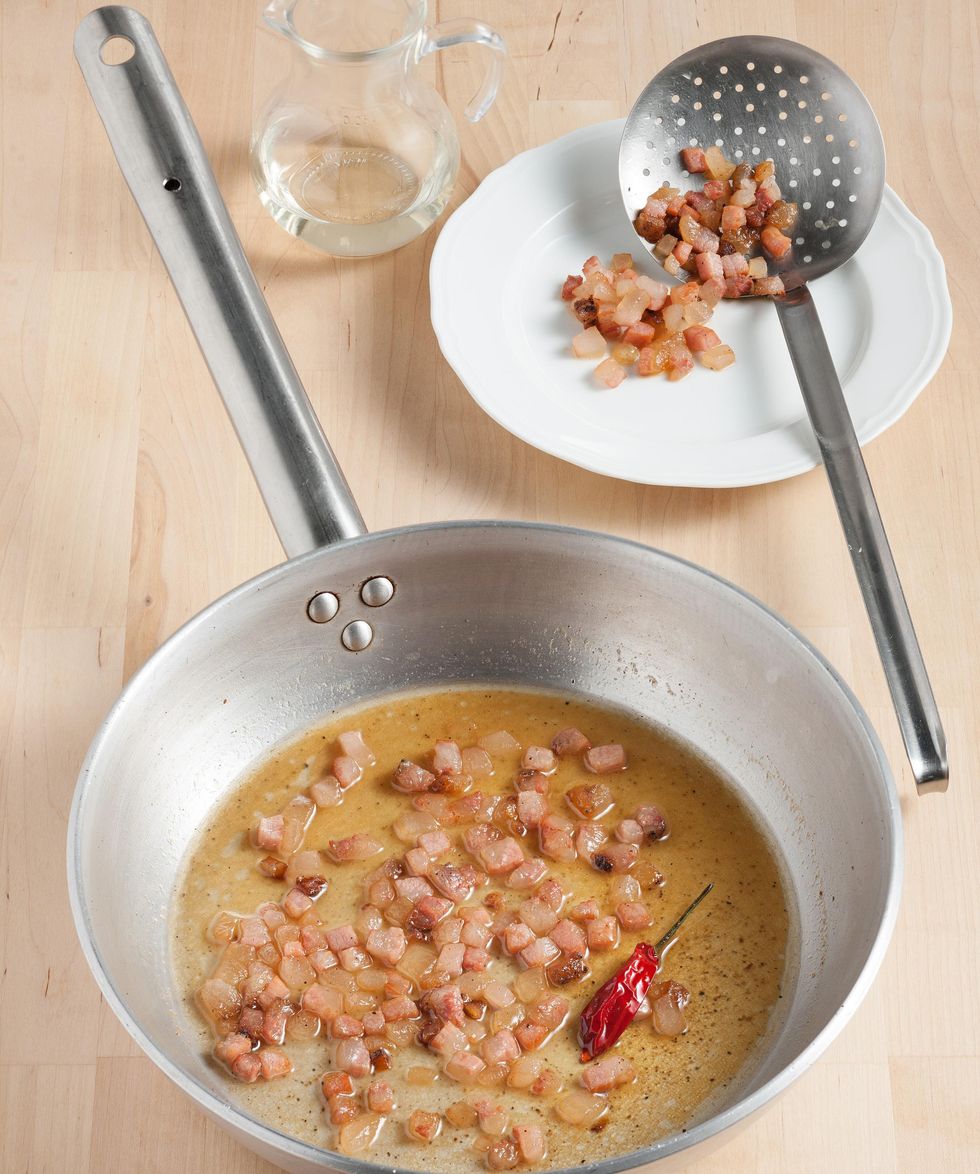 Pour in a braiser pan one tablespoon of oil, add the bacon cubes, and cook until they get brown and crispy. Add the pecorino cheese, the pepper, pour half a cup of white wine, and let it evaporate on high heat; then drain the bacon cubes, place them on a plate, and keep them warm.
Prepare the tomatoes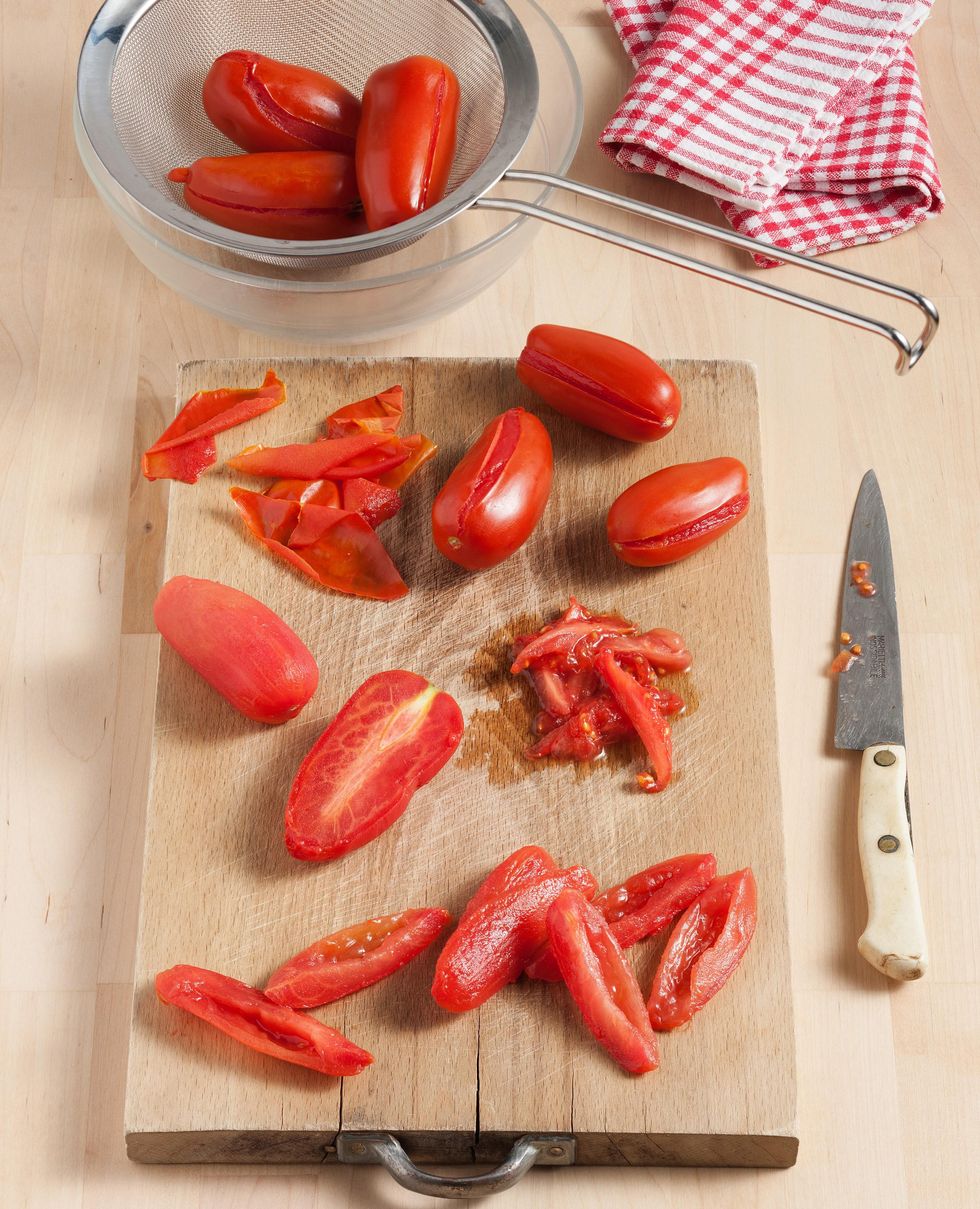 Cut the tomatoes thinly, put them in boiling water for few seconds, then drain, peel them, and remove the seeds.
Cook the tomatoes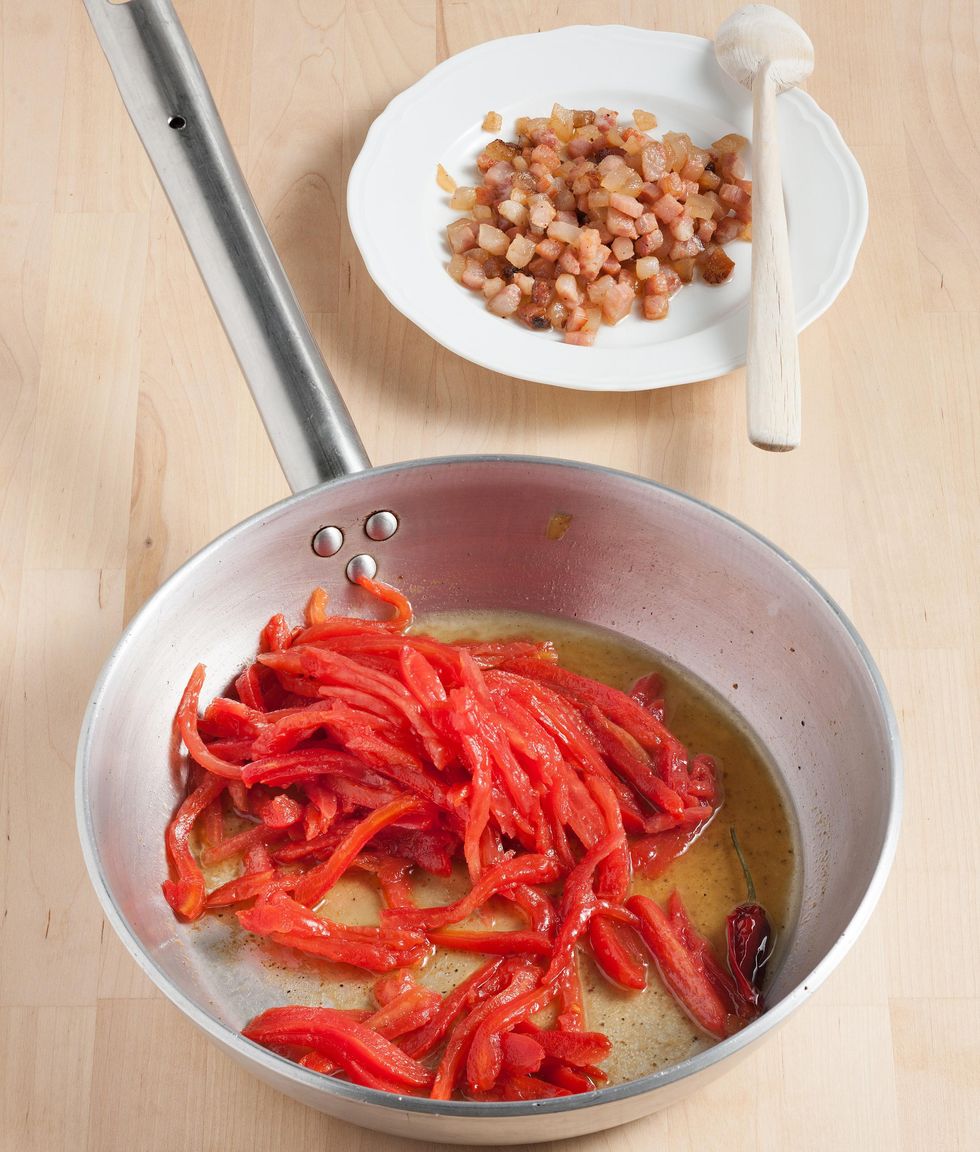 Cook the tomatoes for 10 minutes in the same braiser pan that you used for the bacon, and season with salt.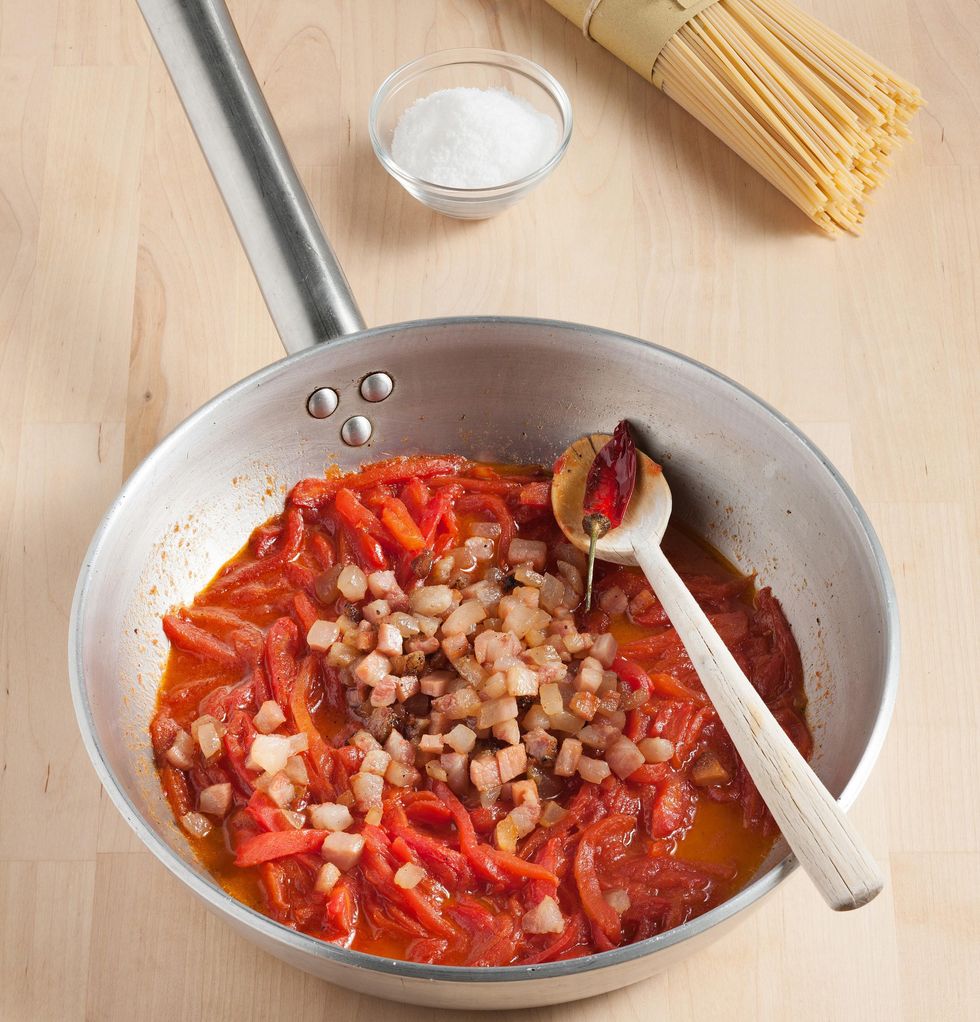 When the tomatoes are cooked, add the bacon cubes, season with salt, and cook for 2 minutes. When it's ready remove the pan from the heat.
How to prepare amatriciana spaghetti
While the sauce is cooking, fill a pot with abundant salted water, put it on high heat, and wait until the water starts to boil. When the water starts to boil, put the spaghetti in it, stir, and cook according to the package directions. When the spaghetti are cooked, drain them, put them in the braiser pan, and stir. When it's well mixed, turn off the heat, add the remaining pecorino cheese, and serve.