Toasted bread with prawns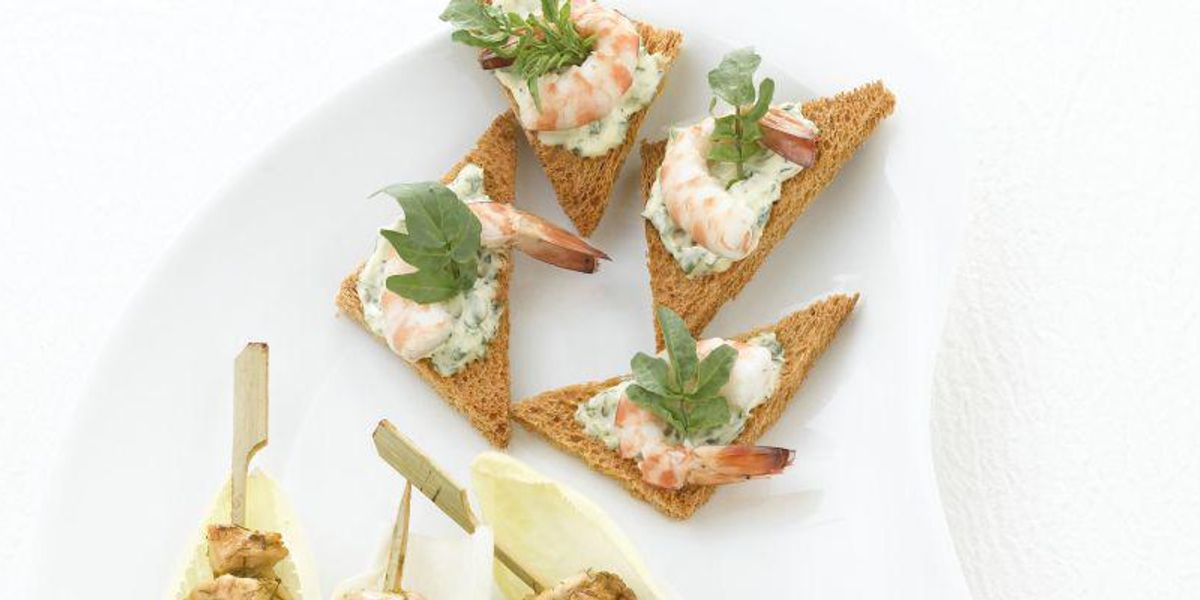 Cut the edges of the 4 slices of bread, then cut them in half in order to obtain 2 triangles each. Put them in a pre-heated oven (at 200°) and leave them there until they become brown and crunchy; when they do, remove them from the oven and let them chill.
While waiting for the bread to toast, mince the cress' leaves with mayonnaise. At this point lightly cook the prawns in hot water for about 3 minutes and then shell tem.
Finally spread the mayonnaise on the toasted bread and on each slice put a prawn. Garnish with a leaf of cress.
If you do not want to buy the mayonnaise at the supermarket and prefer making it at home, it is important to use oil and eggs at room temperature and separate yolks and albumens very carefully. Here's the recipe for a good homemade mayonnaise:
First put the yolks in a bowl with a pinch of salt and pepper, then add a teaspoon of vinegar and beat all the ingredients with a mixer, pouring gradually a little olive oil. Keep on whisking in the same direction until the sauce thickens.
Once you've used all the olive oil, add a dash of lemon juice and add some salt or pepper if needed. It is important to never stop beating the sauce and using to much olive oil at the same time.