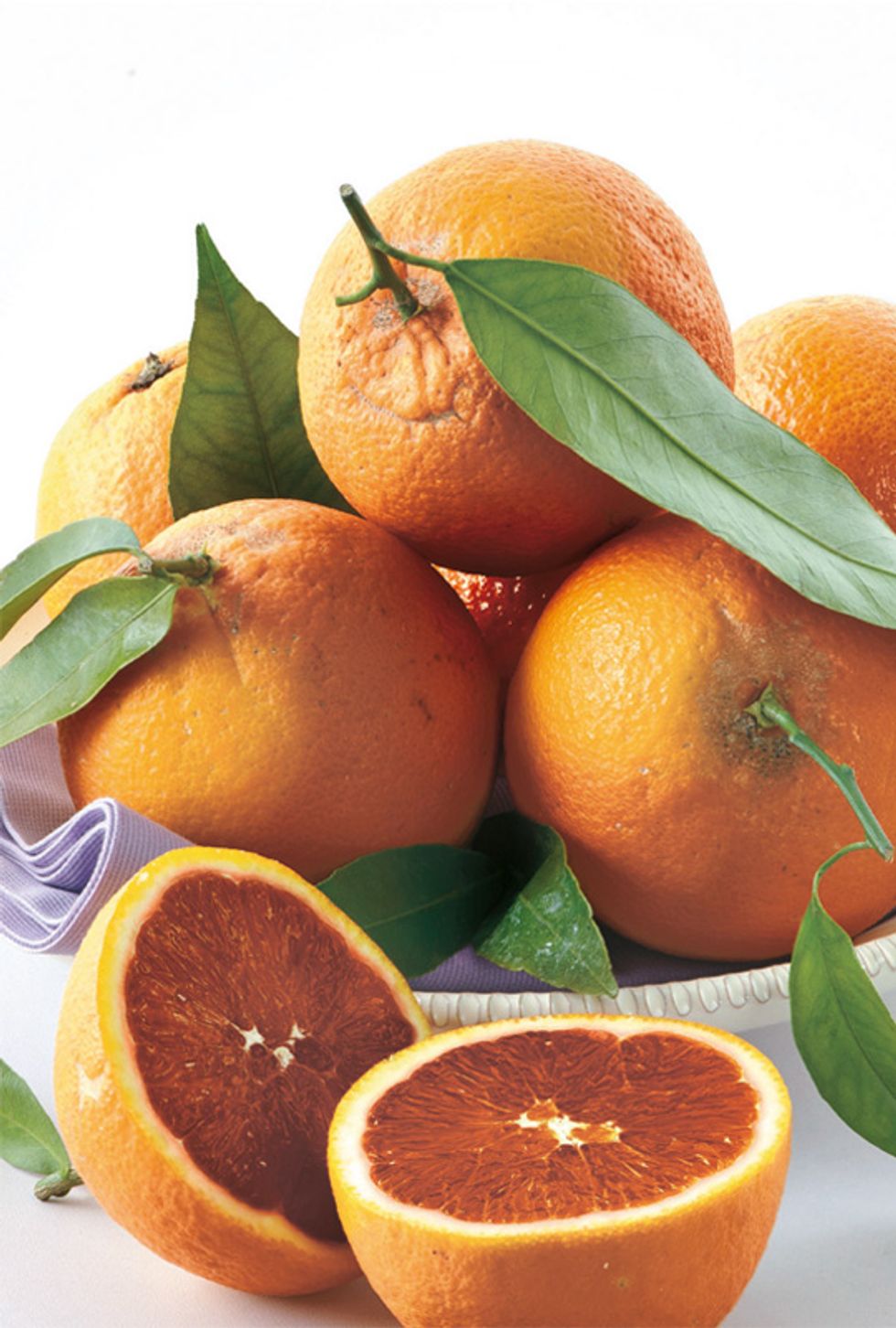 The blood oranges are the most typical variety of this period: they ripen in late January and arrive on the markets between February and March, where they remain until the beginning of April. They belong to the group of pigmented or "red" oranges , together with the Tarocco and the Moro.
Sanguinello oranges develop this color thanks to the strong temperature variations of eastern Sicily, a particularly suitable production area where the Sicilian Red Orange is grown. The dogwood are medium-small spherical fruits, the peel is a beautiful intense orange with red hues .
Even the pulp, with no or few seeds, has blood streaks, a characteristic from which this variety takes its name. Sweet in flavor , with a slightly acidic aftertaste, the dogwood is soft and very juicy (40% minimum) and therefore also suitable for squeezing, as well as for the table.