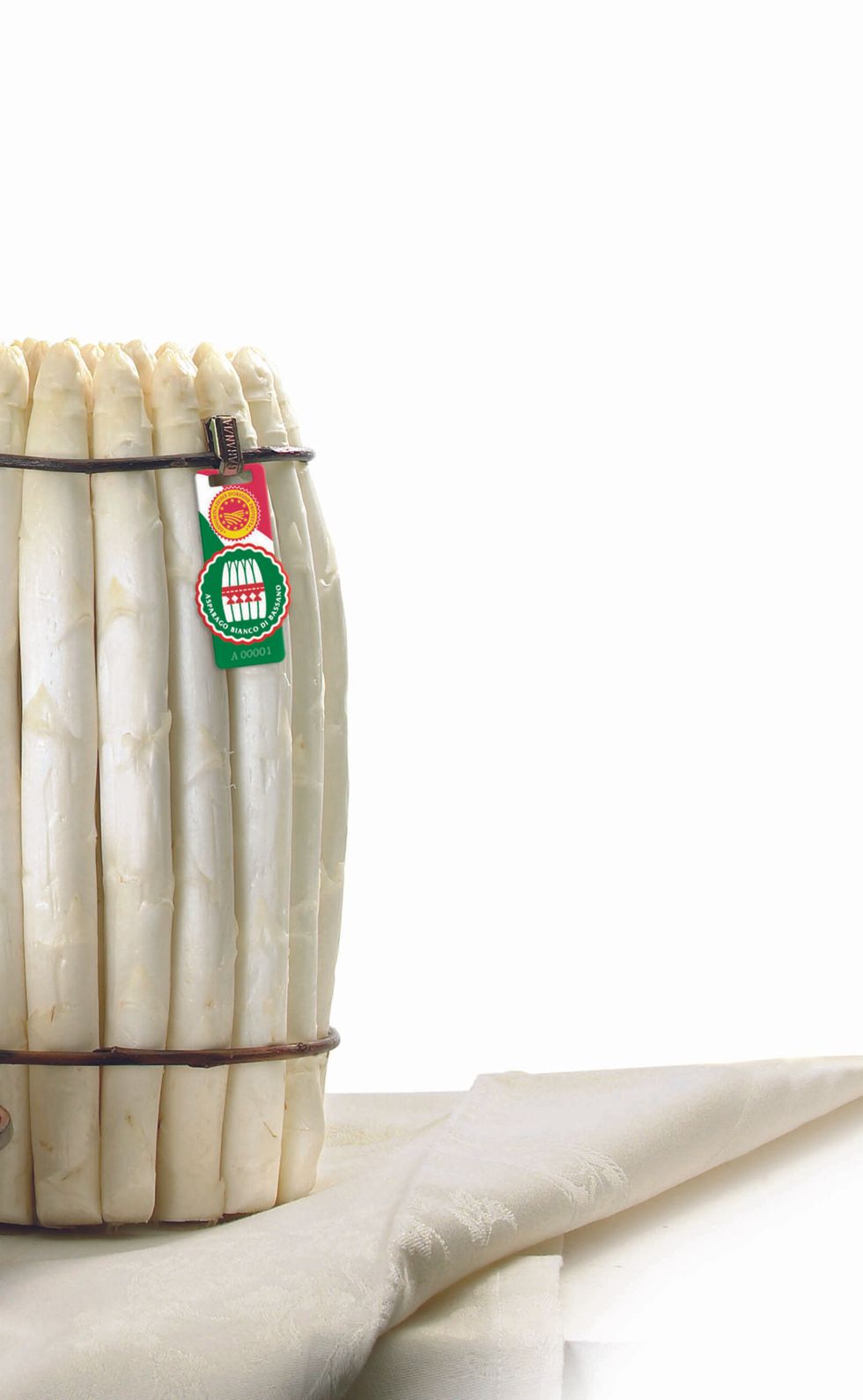 Nationally produced white asparagus is available until June (in the other periods, we import them from Peru and Greece). Particularly appreciated in our Northeast regions, white asparagus are grown with a "forcing" technique that involves growing them underground and covered with cloths to ensure that they swell while remaining perfectly white.
The crops are mainly concentrated in Veneto (where the white of Bassano Dop, Cimadolmo Igp and Badoere Igp are also grown), but also in Friuli and Trentino Alto Adige. At the time of purchase, white asparagus must be homogeneous in color (if they have purple hues it means that they have been exposed to light), fleshy and rigid (when trying to bend them, they must break).
With a more delicate and sweet taste than the green ones, they are almost without waste (just peel them with a potato peeler starting from 3-4 cm below the tips). In addition to being steamed and consumed in the traditional way (combined with rice or eggs) they are also eaten raw , as long as they are very fresh and thinly sliced.