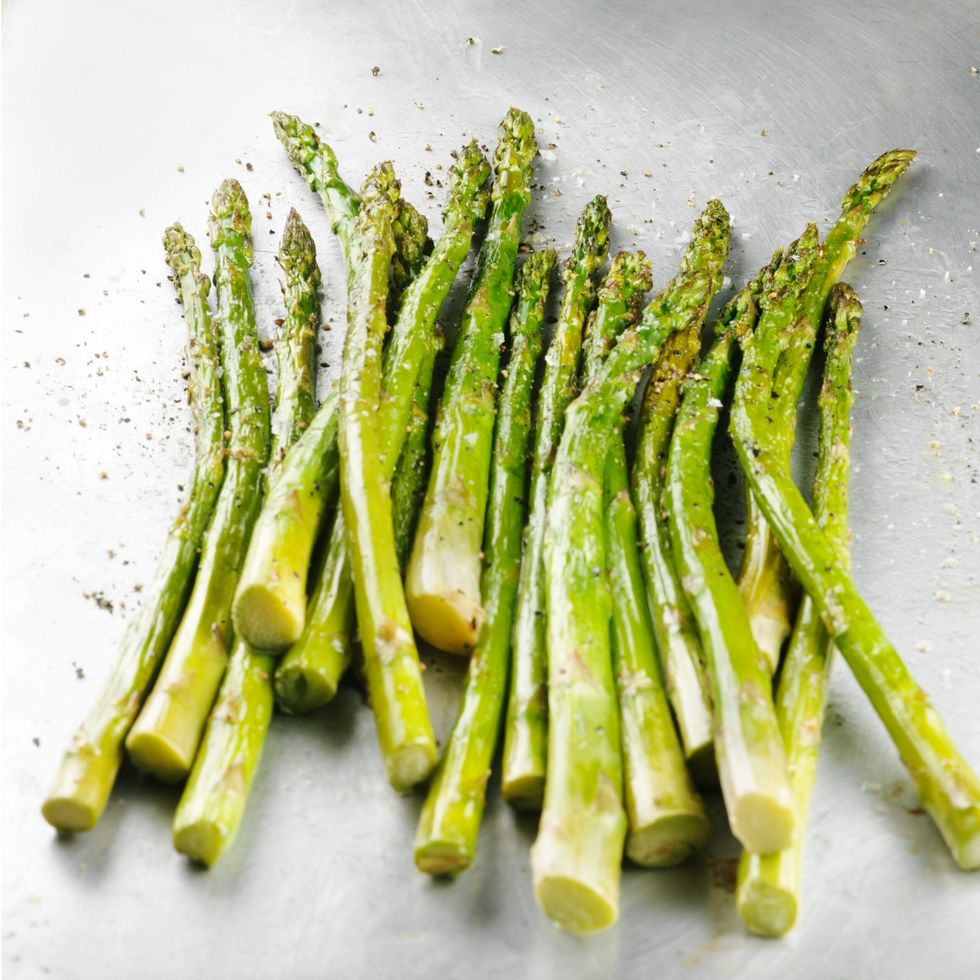 Herbaceous plant composed of roots (called legs) from which, in spring, shoots develop, that is the asparagus we all know. The harvest begins towards the end of March, when the shoots are tender and fleshy, and lasts until June. The asparagus that can be found on the market beyond this period are from greenhouses or imported (therefore less tasty). The varieties are many and are distinguished by the color of the shoot and origin. There is the white asparagus, with a gentle taste, it is the pride of the Veneto. There is the green asparagus, tasty and of varying sizes, it is the most widespread and versatile in the kitchen. It also grows spontaneously in fields (asparagine). There is the violet asparagus, very colorful, intense on the palate, and particularly tender, it is suitable for dishes with both rustic and delicate souls.
Among the white asparagus, the one from Bassano (Veneto) is known. Then there is the «Precoce di Argenteuil» with violet shoots and the completely green and thinner Californian asparagus. A good asparagus must have an erect shoot with a diameter, at the base, of not less than half an inch. To make sure it is fresh, just snap it: if it is old it bends without breaking. Asparagus can be tasted naturally boiled, seasoned with butter and cheese, or accompanied by buttered eggs. They are excellent in risotto, pasta sauces, soups, and flans.
The most suitable Italian regions for the cultivation of asparagus are Veneto, Liguria, Emilia Romagna, Campania, and Puglia. Among the advantages of these vegetables, ideal companions of delicately flavored ingredients (pasta, rice, eggs, fish, and white meats), there is the very long seasonality. To preserve the asparagus, you can put them in the fridge in the vegetable drawer wrapped in a damp cloth (up to 5 days) or in the freezer, after having cleaned, blanched, and dried them well (up to 3 months). If you consume them within 24 hours, the ideal is to keep them in the kitchen in a jar full of water.
How to clean and cook asparagus
[rebelmouse-image 24993323 alt = "Cooking asparagus Salt & Pepper" original_size = "300x252" expand = 1] Before cooking the asparagus, it is advisable to remove the final part of the stems and scrape the rest; in this way they will remain more tender. The asparagus can be boiled in water, in the special pot, where they cook vertically with water up to half the stem, or by steam, in the steamer or in the baskets to be placed in traditional pots.