Aubergine and brown rice meatballs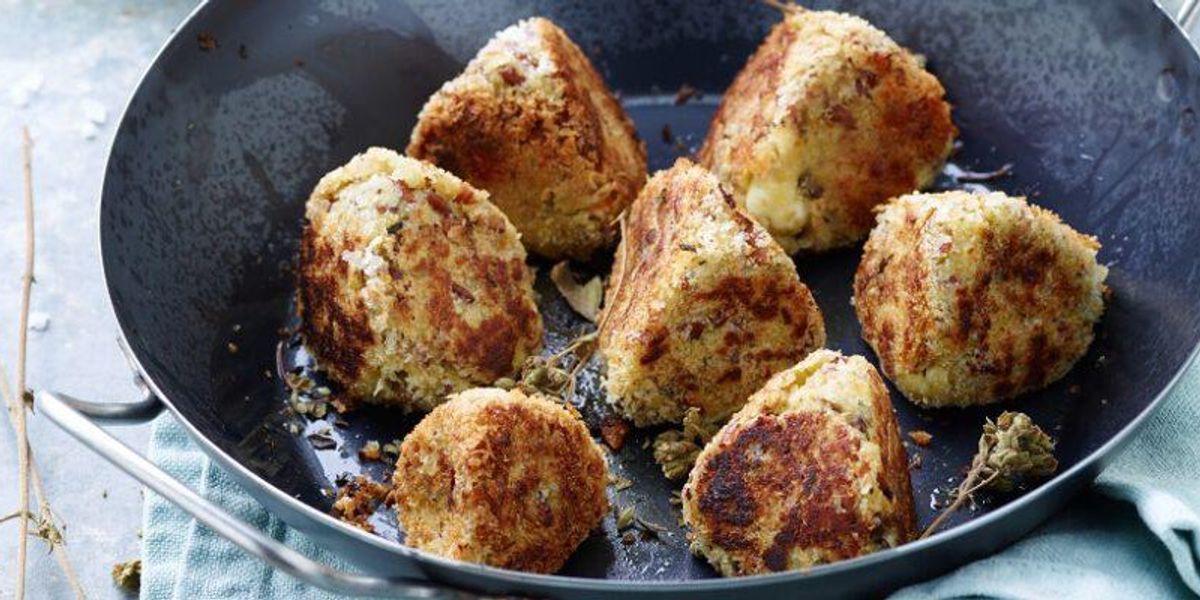 Boil the rice in hot water for about 40 minutes, strain it and leave it to chill. In the meantime, wash the aubergines and pierce their rind with a fork. Put the pierced aubergines in the oven for at least 30 minutes or until the skin acquires a wrinkled texture and the pulp becomes soft. After leaving the aubergines to cool, peel them, putting aside half of their skin, and squeeze the pulp so to eliminate all water inside. At thip point mince the pulp and the skins together. Then boil the potato, peel it and squash it using a fork.
Let the caprino cheese drip for a couple of minutes and make it into a cream. After that, in a bowl combine the caprino cream with the aubergines' pulp and skins, the squashed potato, brown rice, parmesan cheese, egg and finally a teaspoon of oregano.
Knead the mixture, add salt and form little balls the size of a big nut. Cover the meatballs with breadcrumbs and brown them in a pan with little olive oil. Serve them while still hot.