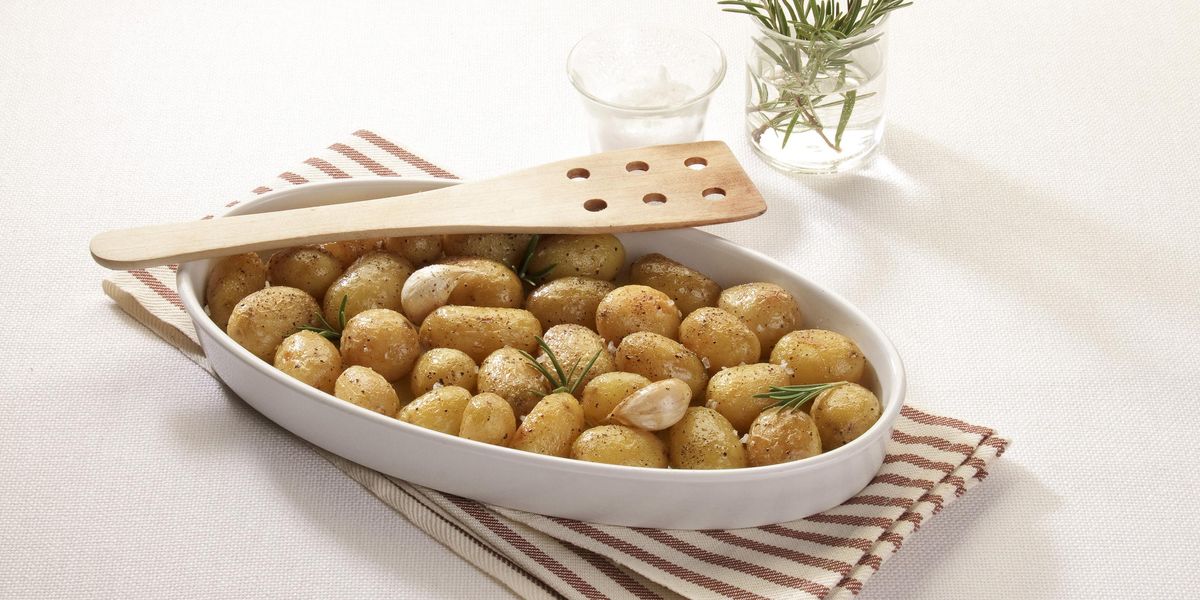 Baked potatoes with peel are a real tasty side dish, ideal to accompany roast meat or even fish.
They are appetizing side dishes, classic and cheap, perfect for any occasion: baked potatoes with the skin are delicious, rustic, and sweet, ideal to accompany main courses of meat and fish. Crunchy outside and soft inside, the beauty of these potatoes is that you can eat them with your hands one after the other but, attention! They're like cherries, you can never stop!
​Potatoes are perhaps the most common and consumed tuber in the world! It is a versatile vegetable in the kitchen that you can cook in many different ways: boiled, pan, fried, or baked. They are the fundamental ingredient to make gnocchi; you can taste them with pasta or turn them into a rustic meatloaf with vegetables; you can cut them into wedges, cubes, matches, or reduce them into a puree for a side dish of vegetables always appreciated by all young and old! And if the potatoes are new, you can cook them whole without even the hassle of having to peel them!
​If you are looking for a simple side dish to prepare, try the recipe of Sale&pepe of baked potatoes with the skin! They are prepared in a few simple steps and with very few ingredients: just dress them, put them in the oven, and wait for them to become golden and crisp! What are you waiting for?
First of all, wash the new potatoes well, remove the traces of earth by rubbing them with a brush, dry and place them in a pan in a single layer. Grease with a little oil, the right to give flavor. Complete the dressing with a pinch of salt, pepper, a sprig of rosemary, and, if you also like to add a few cloves of garlic not skinned. Transfer the potatoes to the oven at 180 º and cook for about 60 minutes. Serve the potatoes in the oven with the skin hot.