Banana & chocolate chip mini muffins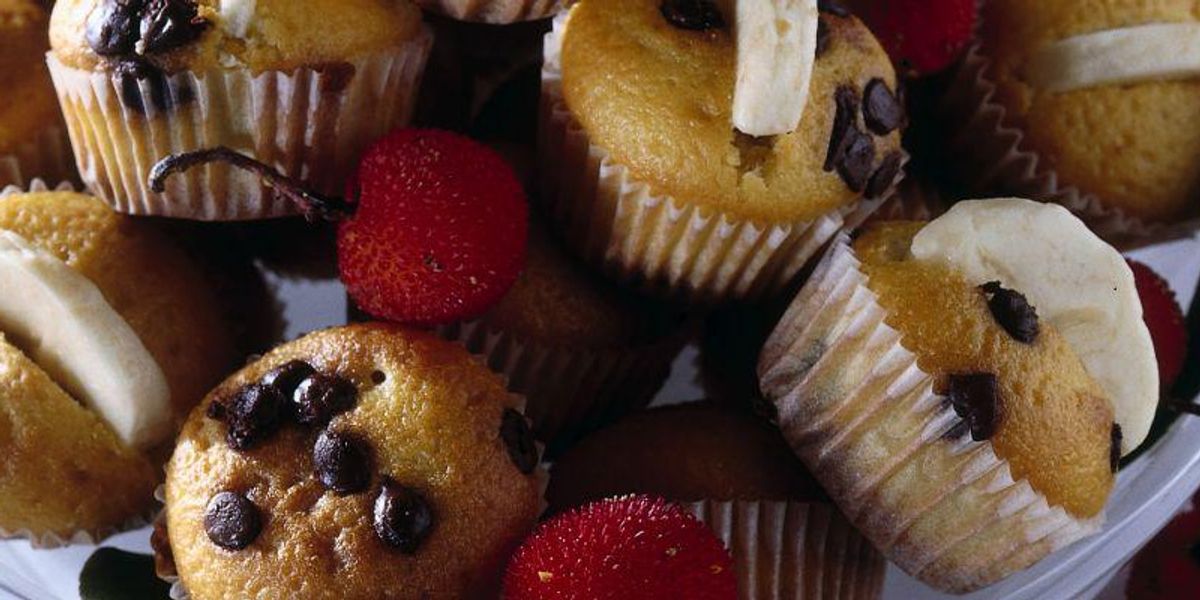 Bring joy and sweetness to your table with these mini muffins!
Start by heating your oven at 200° and mix 200 grams of flour with yeast, sugar, 1 tablespoon of olive oil, milk, yogurt and 1 egg. After you have obtained a uniform and smooth mixture, add half of the chocolate chips.
Fill 2/3 of the muffin moulds with the obtained mixture, scatter some chocolate chips over them and cook in the pre-heated oven for 10 minutes.
Peel the banana, cut it in slices and pour some lemon juice on them so that they do not turn dark. Incise half of the muffins and place inside of them half a slice of banana. Serve the rest of the muffins natural.