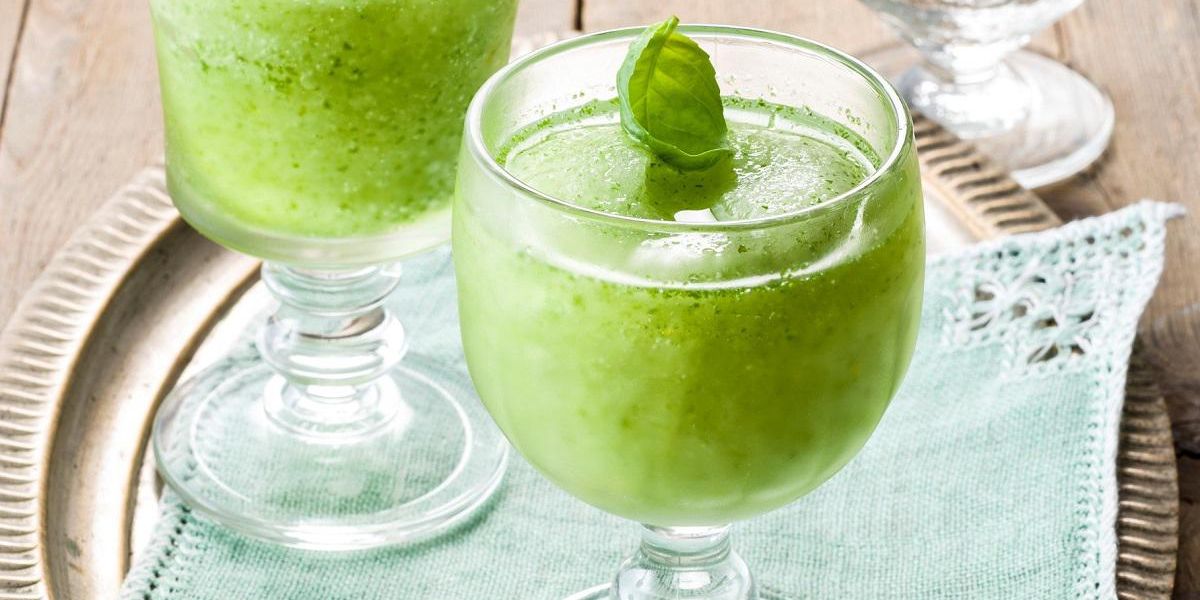 Turn off the flame and leave the syrup to rest. Then, remove the zest and vanilla bean from the mixture and add the filtered lemon's juice, and basil.
Blend the mixture until the basil is minced, then add another 200 ml of cold water. Pour the result in a clean baking tray and put it in the freezer.
From the beginning of the freezing, stir the mixture a few times until obtaining a creamy sorbet (it will take about 3 hours)
Pour the obtained sorbet in 4 glasses, garnish with a leave of basil and serve immediately. Your sorbet is ready to impress your guests!