Blueberries and lavender ice pops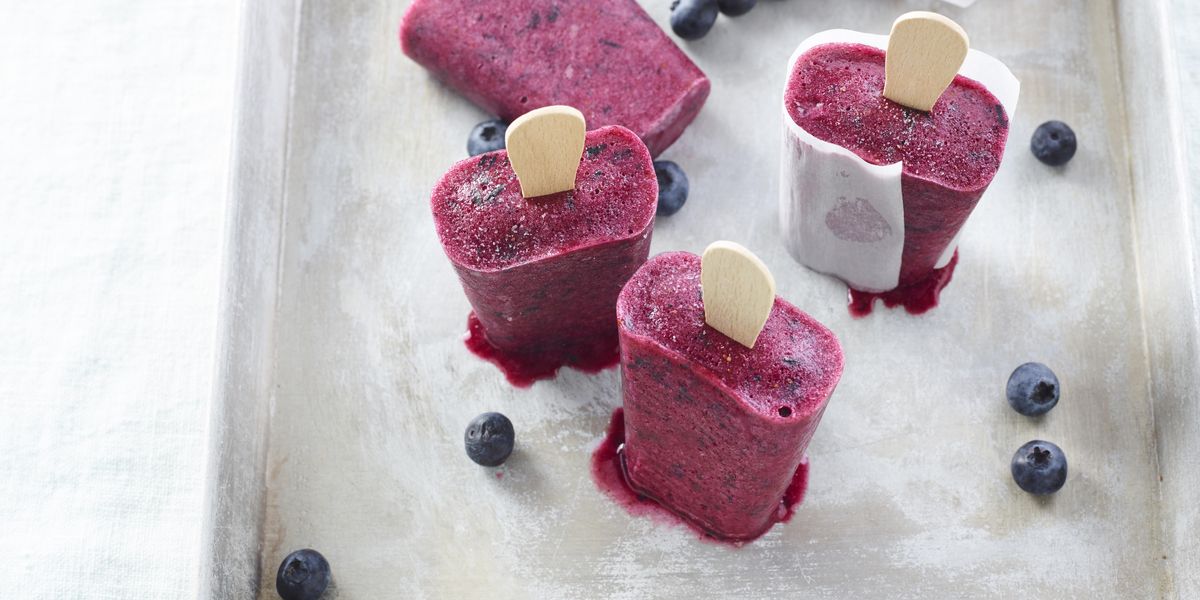 An alternative to the store-bought ice pops is making them at home using fruit juice, drinks, or any freezable beverage. A classic method involves using ice cube trays and toothpicks, although various ice pop freezer molds are also available. You just need water and fruits and that's it. Let us guide you to a few recipes to step up your game this Summer.
Get your syrup ready
In a small pot, prepare a syrup by boiling 3 cups of water with the sugar over low heat until it is completely dissolved. Remove from the heat and infuse the lavender flowers in the syrup for 10 minutes.
Create the blueberries lavender cream
Wash and dry the blueberries. Filter the syrup, add the blueberries and cream them with an immersion blender. Allow the mixture to cool off. Pour the mixture into ice cube makers, let it harden for 6 hours in the freezer, then blend with a sturdy blender until creamy.
Make the ice pops
​When the sorbet is ready, stir it with a spoon to make it smooth and homogeneous, then pour it into 6 popsicle molds (8, if they are small), insert the stick, and transfer to the freezer for at least 6 hours.