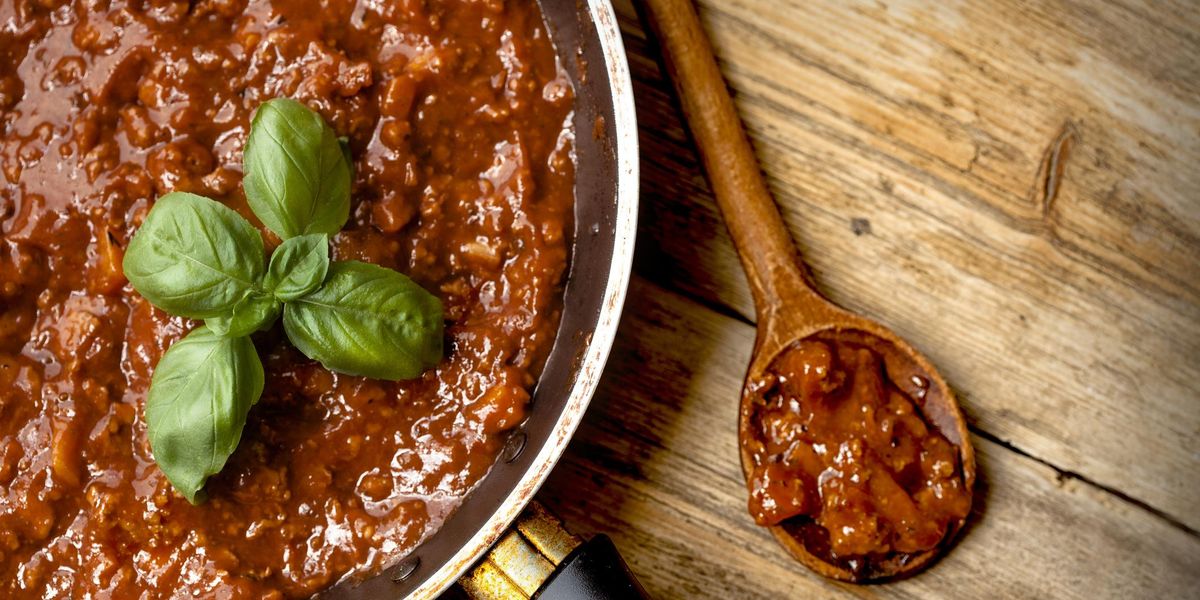 This classic pasta sauce originates from the northern university city of Bologna. Emilia Romagna is famous for its deliciously rich cuisine and recipes there often feature dairy foods and meat. In Italy Bolognese sauce is not eaten on spaghetti. Instead, it's used on egg-noodles like tagliatelle or on short pasta shapes like penne. It's also the cornerstone of lasagne. This sauce keeps well in the refrigerator for several days and can also be frozen successfully.
Heat the oil and butter in a medium heavy saucepan. Add the onion and cook over medium heat for 3-4 minutes. Stir in the pancetta, and cook until the onion is translucent, stirring occasionally. Add the carrot, celery and garlic and cook for 4-5 minutes more.
​Add the beef, crumbling it into the vegetable mixture with a fork. Stir until the meat loses its red colour. Season with salt, pepper and nutmeg or mace.
​Raise the heat a little and add the wine, cooking for 4-5 minutes until the liquid has evaporated. Stir in the milk and cook until it evaporates.
​Stir in the chopped tomatoes with their juice. Bring to the boil and add the herbs. Lower the heat and simmer, uncovered, for 1 1/2-2 hours, stirring occasionally. Don't let the sauce stick to the pan. Make sure you cook the sauce for the full amount of time to really get the best flavor. Taste for seasoning before serving.