The boom of "fermenters": the new vegan and organic "made in Italy"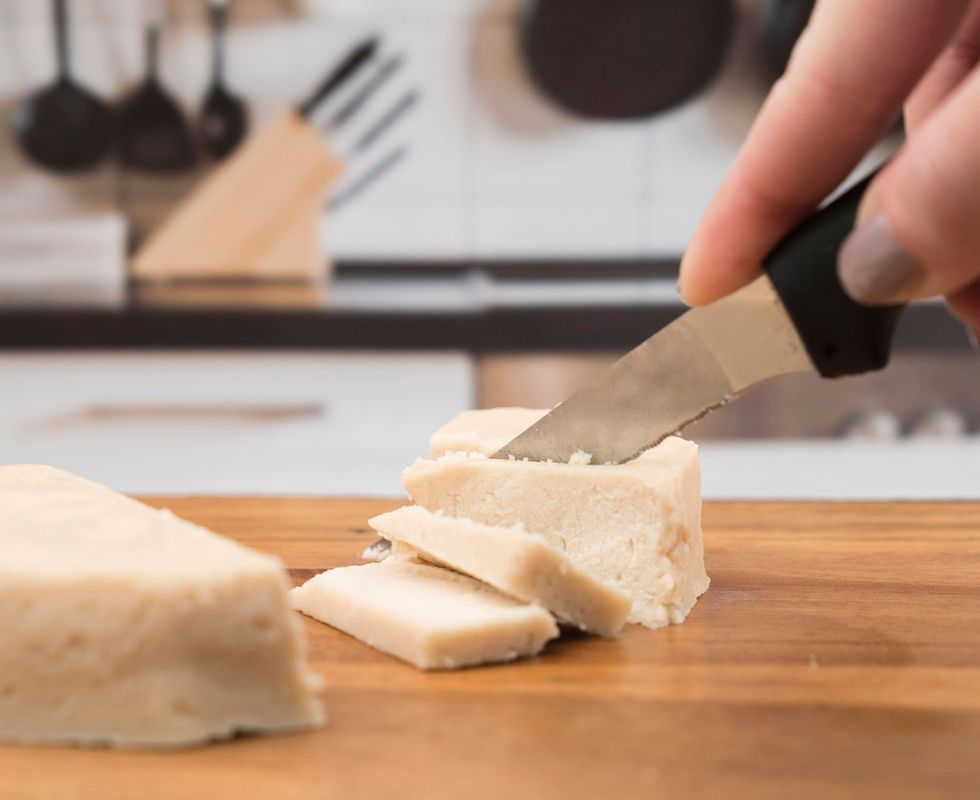 They look like cheeses but don't actually contain milk, but fermented nuts. Created by a Milanese chef and produced in Romagna, they are a novelty that is liked. And also reap prizes abroad
Get your favorite superfoods: nuts and oil seeds. Combine the trendiest technique of the moment: fermentation. And add the genuineness of organic and 100% vegetable ingredients and the absence of any additive. What do you get? The "recipe" of the Fermentini, the vegan "cheese-like" that left Italy to conquer the world. Awarded in London as "best natural ingredient of the year" and included in Germany among the 20 most innovative organic products, the Fermentini were born from the creativity of the Milanese raw-vegan chef Daniela Cicioni and from the experience of the Romagna company Euro Company, who put them into production with an innovative technology developed by the University of Bologna thanks to a research project co-financed by the Emilia Romagna Region. Result? Amazing. With the same compact but soft consistency of common cheeses and the same occasions of use. But with a strong taste, where the acidity given by fermentation is balanced by the sweetness of dried fruit. A new, tasty and convenient way to consume dried fruit. And an all-Italian response to the growing demand for simple, natural, healthy and completely vegetable foods.
ONLY 4 INGREDIENTS AND ZERO ADDITIVES
Cicioni fermenters are made with only four basic ingredients (dried fruit, oil seeds, water and salt) and are free of any type of additive (from thickeners to preservatives). In addition to being organic and certified vegan, they are also suitable for celiacs and lactose intolerant as they do not contain gluten or milk derivatives. To make them, you start by leaving almonds and cashews, in equal quantities (38% each of the total ingredients of the packaged product) to soak for about 10 hours with water and lactic bacteria. Then water and salt are added, and the mixture is ground. Then we move on to fermentation, which takes place in the cell at a controlled temperature until the pH goes below the value of 4.4.
Then the Cicioni fermenters are placed in the characteristic octagonal mold and dried for 24 hours. Then they spend five days in the seasoning cells, to then be distributed in the organic circuit, from specialized shops to large chains (such as Naturasi, Piacere Terra and Bio c'Bon). The fermenters are kept in the refrigerator and have a shelf life of 60 days. You can taste them alone, on bread with a drizzle of extra virgin olive oil, or in many delicious recipes. Cut into flakes or cubes, they are added to salads and vegetables and smoothies with creams and sauces.
AN "OPEN SOURCE" PRODUCT
The fruit of Daniela Cicioni's creativity and Euro Company's production expertise is "open source" s. In fact, both the recipe and the production process have not been deliberately patented. Indeed, the company has dedicated a book to fermenters that makes knowledge about these products available to everyone (including competitors) and that also collects 27 recipes of fermenters, edited by Daniela Cicioni herself. Euro Company strongly believes in this new type of products. So much so that, in addition to the Cicioni brand, it also offers those made from 100% cashews with the addition of aromatic herbs or spices that are sold under the Fermi brand. And then, since that of the fermenters is an "open family", it is still growing: now in the pipeline there is Camelia, a product with a flowery rind, made with cashews and macadamia nuts.