Bruschetta with pumpkin, bacon, and goat cheese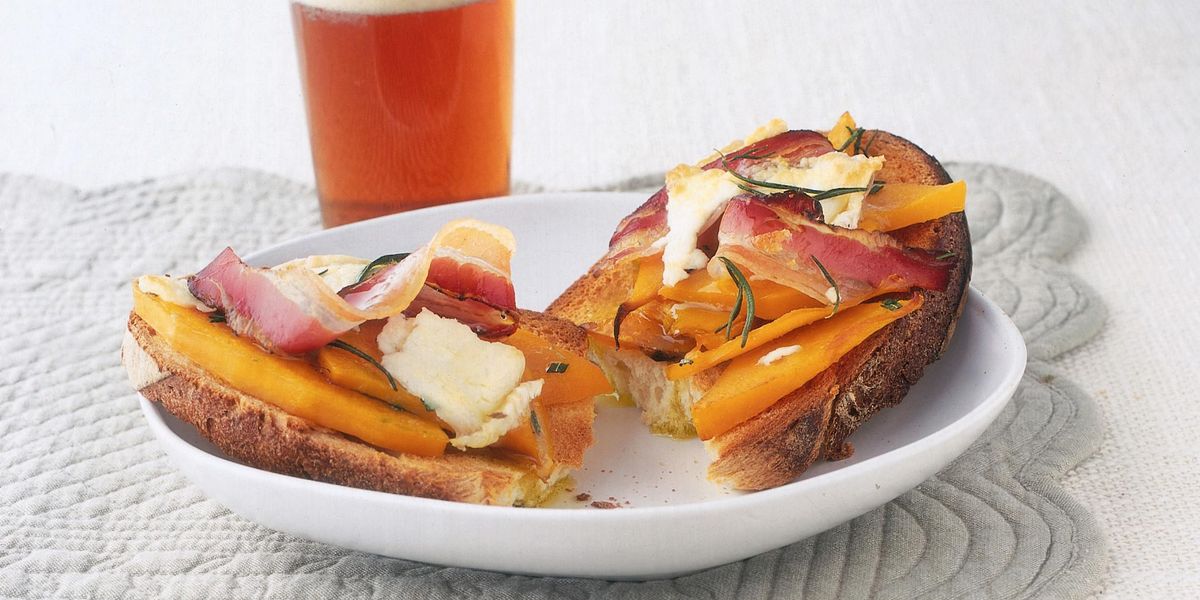 Discover with us the easy recipe of this bruschetta, a classic Italian appetizer or snack to be enriched with smoked bacon and goat cheese.
Cook the pumpkin
Warm up the oil, the garlic, and a chopped sprig of rosemary in a pan. Let fry for 3 minutes, then add the sliced pumpkin, season with salt and pepper, and cook on low heat for 5 minutes. Add half of a ladle of water, cover the pan, and stew for about 10 minutes, then remove the pan from the heat.
Toast the bread and complete
Toast the bread in the oven for 5 minutes. Then put on it the pumpkin with its sauce, add the bacon, some rosemary needle, and a cheese slice for each slice of bread. Season with pepper and bake on grill mode for 3 minutes more, then serve.