Bruschetta with Tomato and Basil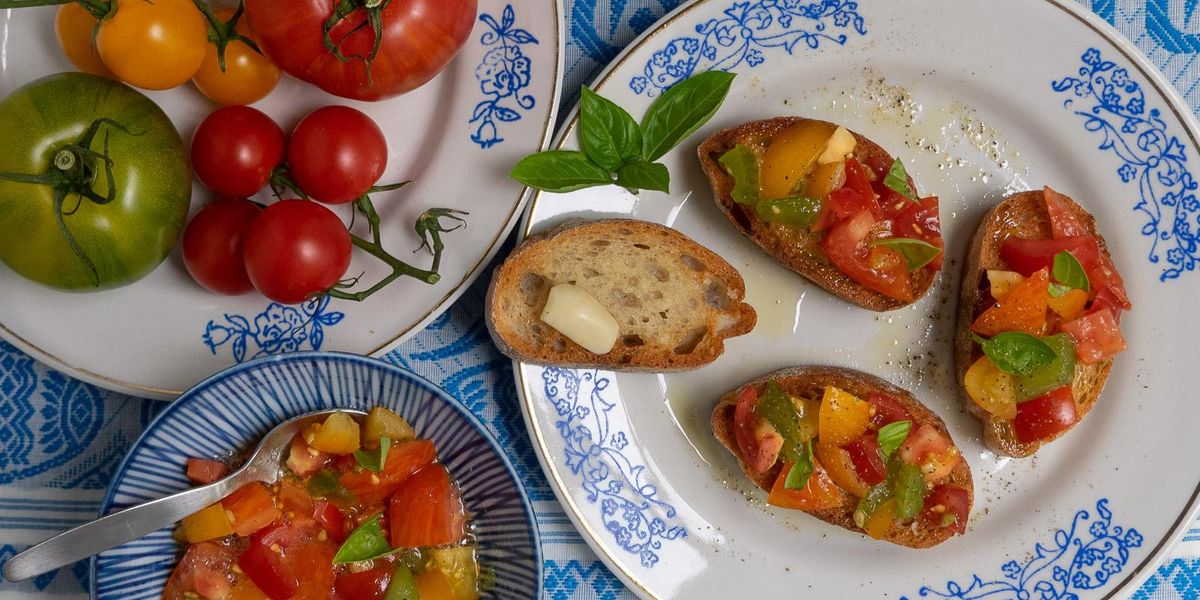 Like so many Italian dishes, bruschetta is very simple to make but its success depends on having high quality ingredients. Use sourdough or other characterful bread, ripe tomatoes and the best extra virgin olive oil you can find. Bruschetta is a lovely way to start a summer meal.
In a bowl, stir the basil into the tomatoes and their juices. Season with salt and pepper. Set the bowl aside for 10 minutes.
Toast or grill the bread until it is crisp and golden on both sides. Rub one side of each piece of toast with the garlic. Arrange the slices on a platter. Drizzle with the olive oil. Spoon over the chopped tomatoes, and serve while the toast is still crunchy.