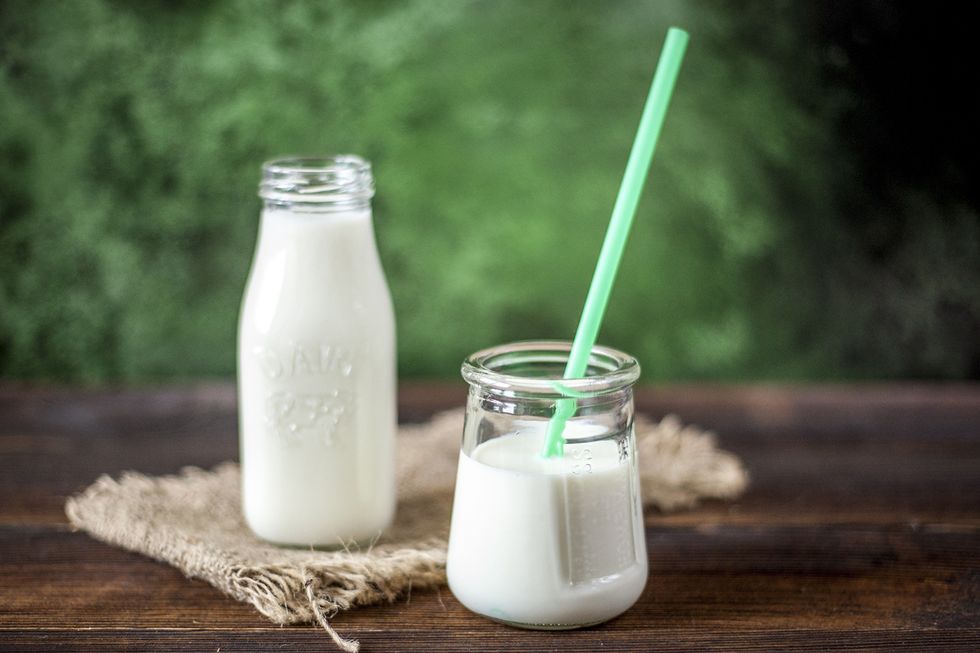 For a long time they have been considered by-products of milk processing and therefore little valued. But now they have been rediscovered for their nutritional value - also thanks to FAO - and have become the basis for health food products.
"Pearls to pigs": never said it was truer than when we talk about whey, the product that remains, in the dairy industry, after the coagulation of fats and proteins and which, being considered a processing by-product, was destined especially to animal feed. Too bad, because it is a very noble food, which has few calories and provides good proteins (ie easily absorbed) and a nice mix of minerals (such as calcium, phosphorus, potassium and magnesium), but it is low in fat. Similar fate for buttermilk, that is the by-product of butter processing, which has many virtues: less than 1% fat, good protein intake (3.3%), little lactose, many lactic ferments and mineral salts (calcium, potassium and phosphorus). All with very few calories. For some time, however, both buttermilk and whey have (rightly) been rediscovered. The focus on reducing waste and waste in the food supply chain, the search for foods and ingredients with greater health value, the interest of consumers in foods with less fat and more proteins, has led several companies to use them as a beverage base, dairy products and sports drinks. And FAO recognized the value of these foods by saying that they are a particularly suitable ingredient for enriching foods or diets where protein is scarce.
Surprising whey
From what was once considered a by-product generated in large quantities from the production of cheese, in the past, traditional dairy products were born, such as ricotta, and in recent times some "superfoods" of great value, no longer known only by fitness enthusiasts. So much so that even ENEA is working on an innovative whey treatment process that allows all its precious components to be separated and effectively enhanced. Whey has recently become popular thanks to its protein, vitamin and mineral content and today it is used for puddings, ice creams, drinks and smoothies, but also as a demineralized concentrate in baby food products, such as baby milk. . The proteins that are extracted from whey are the basis of foods intended for athletes, such as the whey protein much used by bodybuilders. For some time, whey has also been available in supermarkets, in the form of natural, thirst-quenching and toning drinks, with a low lactose content, such as Arla Protein, which are often also found with the addition of fruit, such as Wey di Arborea.
Versatile buttermilk
It is a fermented milk that is formed during the butter production process: it is, in fact, the milky liquid that remains after the churning of the cream. If the butter is prepared with sour cream, the buttermilk is already fermented, while if it is made with sweet cream the buttermilk is fermented at a temperature of 20-30 ° C with the help of lactobacilli, which enrich it with aromatic compounds. In Anglo-Saxon countries, buttermilk - called buttermilk - is a widely used ingredient in many typical recipes, such as muffins and pancakes. And it is precisely the success of English and American pastry that has brought it to the fore in Italy, where today it is also found, packaged and fresh, in the most well-stocked food stores. Its strengths? Thanks to its acidity, it facilitates the leavening of the dough and makes the desserts very soft and moist, making them last longer. Recent studies, conducted in particular at Amity University, have also revealed that it is a true superfood since it contains proteins complete with all essential amino acids, a right amount of sugars, many vitamins (in particular B3, B5, B9 and C) and a series of minor compounds with antiviral, antibacterial and probiotic action. It is therefore not surprising that buttermilk is also the basic ingredient of some particularly healthy dairy products, such as Skyr, natural spreadable cheeses (such as Quark and Cream Cheese Arla) and some highly successful drinks in Europe and recently also arrived in Italy, as Muller Vitality.