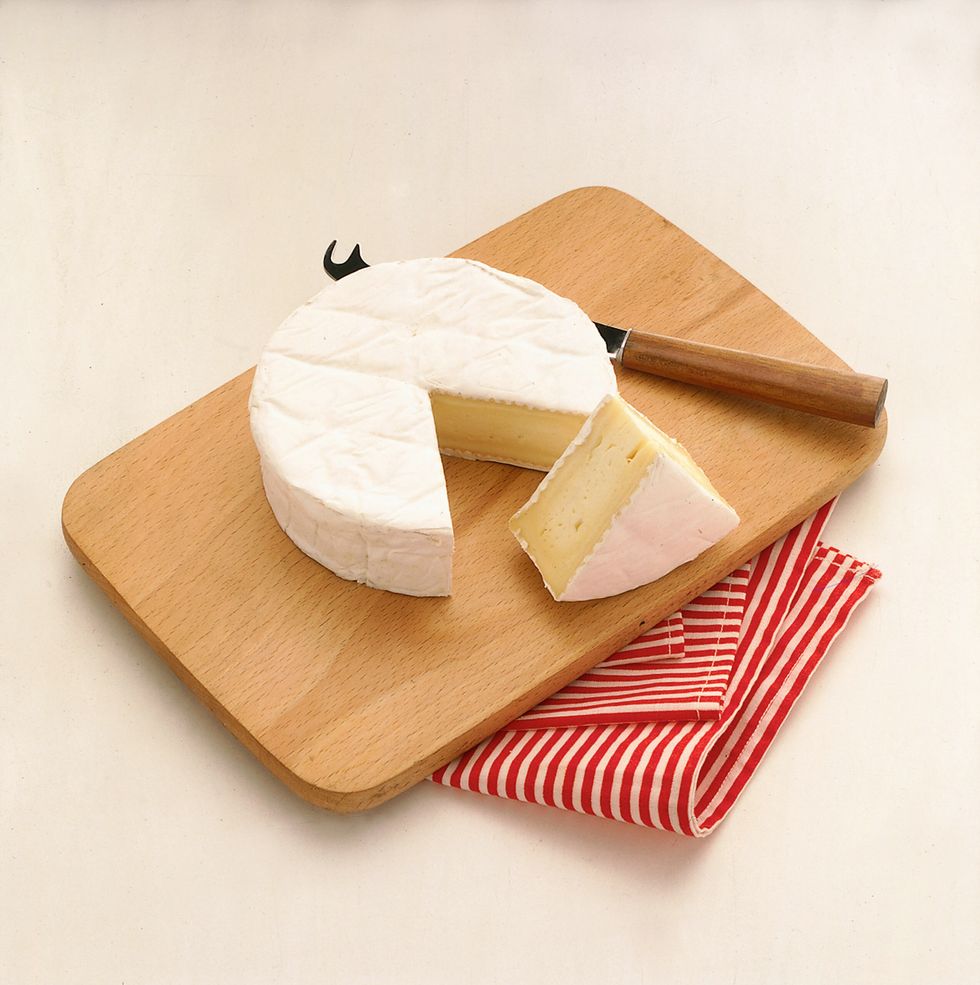 Camembert is one of the best known and most popular French soft cheeses . It seems to have been born at the end of the 18th century, at the time of the Revolution, in a small town in Normandy, called Camembert .
Today it is prepared with pasteurized cow's milk (the classic recipe calls for raw milk instead) with the addition of lactic bacteria. The small cylindrical shapes (about 11 cm in diameter 3-4 cm in height) are then sprinkled with a powder containing "Penicillium candidum" which turns their surface white.
We then proceed to the salting and seasoning which must last at least a month . Then the cheese is wrapped in special paper and packaged in poplar wood boxes, where the maturation continues slowly.
A form of Camembert has a weight of around 300 g. Once opened, the package must be consumed quickly.