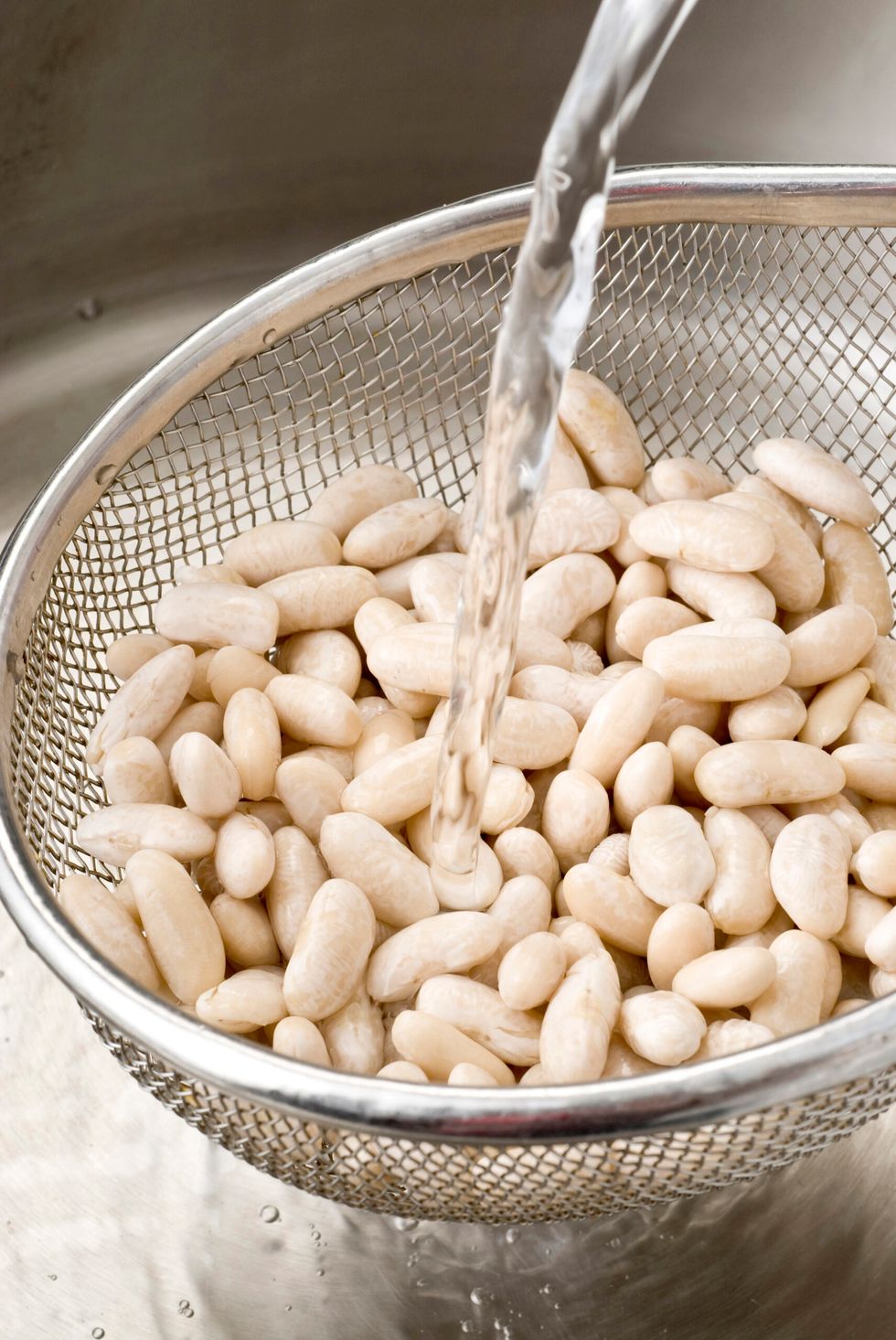 Cannellino is a variety ofbean of Tuscan origin, now widespread everywhere. It has a green pod, about 10 cm long, containing 5-6 white-gray seeds. It is also commercially available dried and canned.
Very versatile, due to their texture and light flavor, cannellini beans can be used in rustic recipes, such as soups and side dishes of red meat and pork, or in elegant dishes, also in combination with seafood and shellfish.
Before use, cannellini beans need 8-12 hours of soaking in initially warm water. They are boiled from cold water, about 60-90 minutes from boiling, and salted at the end of cooking, to prevent the skins from remaining hard or cracking. The canned ones are ready to use.
Dried cannellini beans have a very long shelf life, even 2 years. However, it is important to check the expiry date: if it is too close, it is probably an old product.
How to recognize cannellini beans
Cannellini beans are recognized by their elongated shape and their typical very light color, which they retain even after cooking. Unlike other qualities (such as borlotti beans), they are not generally marketed fresh but only dried or canned. There is an IGP variety, the cannellino bean from Sarconi, in Basilicata.