Caramel Custard with Pear and Parmesan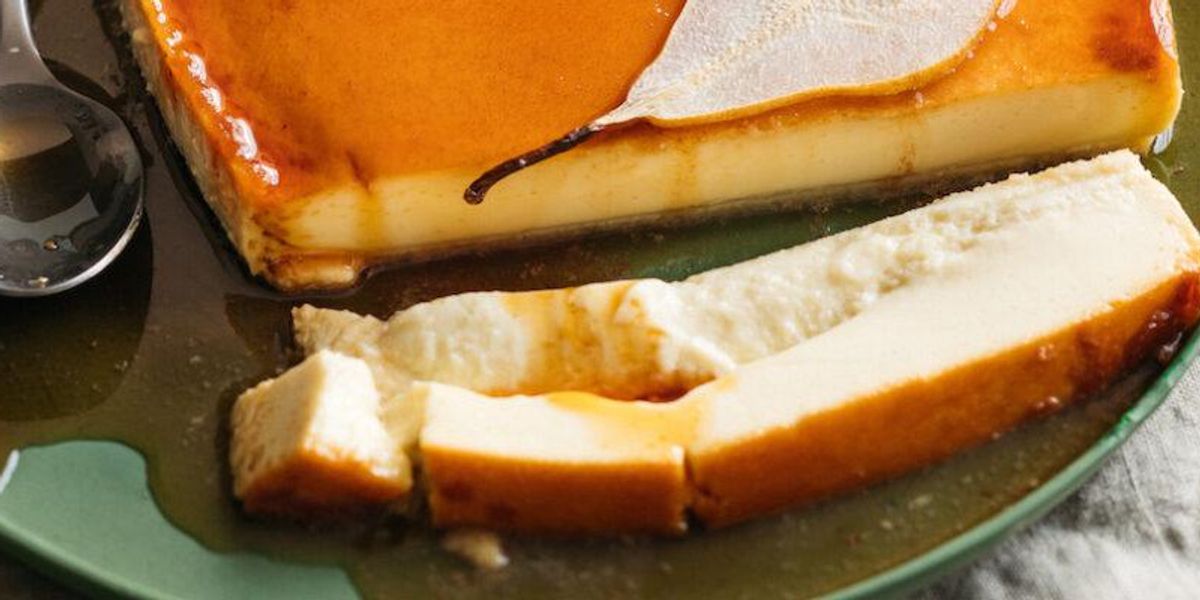 ​Prepare caramel custard with pear and parmesan
Prepare caramel custard with pear and parmesan. Heat the milk with the cream, add the grated parmesan and let it melt on low heat.Turn off the heat and let stand for 30 minutes. Melt 5 ounces of sugar in a heavy bottom saucepan and, when is caramelized and with an amber color, pour it in the bottom of an 8x8 inches square cake pan (or in 6 8fl oz moulds); sprinkle with a pinch of salt and let solidify. Wash the pears and, with the aid of a mandoline slicer, extract from the central part some very thin slices and set aside; then peel the remaining pears and cut the pulp into small cubes.
Add the pear cubes to the cream, milk and parmesan mixture; blend, strain the mixture with strainer and then put on the fire. Beat the eggs and the yolks with the remained sugar and then add the hot mixture; transfer into the pan, covering the caramel. Immerse 2/3 of the pan in almost boiling water and cook in bain-marie at 320°F for about 50 minutes (30 if you use the moulds).
Remove the pan from the bain-marie, let cool and transfer it in the fridge for a few hours before serving. Overturn the dessert on a serving dish and decorate with the pear slices kept aside and dried in the fan oven at 300°F for 30 minutes.