Classic ricotta cheese-tart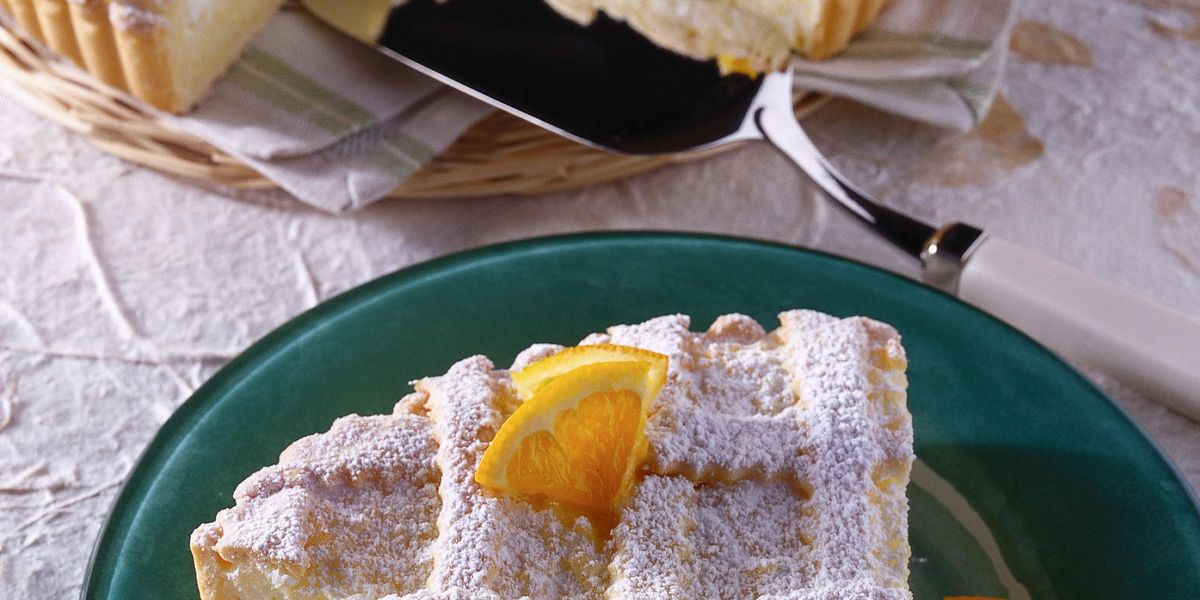 ​Work the flour with the cold butter and pieces, the yeast, and 120 g of sugar, to obtain a crumbled mixture. Knead with 1 egg and milk.
​Form a ball, wrap it in film and let it rest for 30 minutes in the fridge. Spread the dough to 0.5 inches thick and line the mold-covered with parchment paper wet and squeezed.
​Whip the ricotta cheese with the remaining sugar, 1 egg, and egg yolks. Mix all the other ingredients.
​Pour the ricotta mixture into the mold, remove the excess dough with the wheel, knead it, get strips and place it on the cake to grill.
Bake the ricotta tart in a hot oven at 356 ºF for 45 minutes.