Coffee risotto with lemon zest and scallops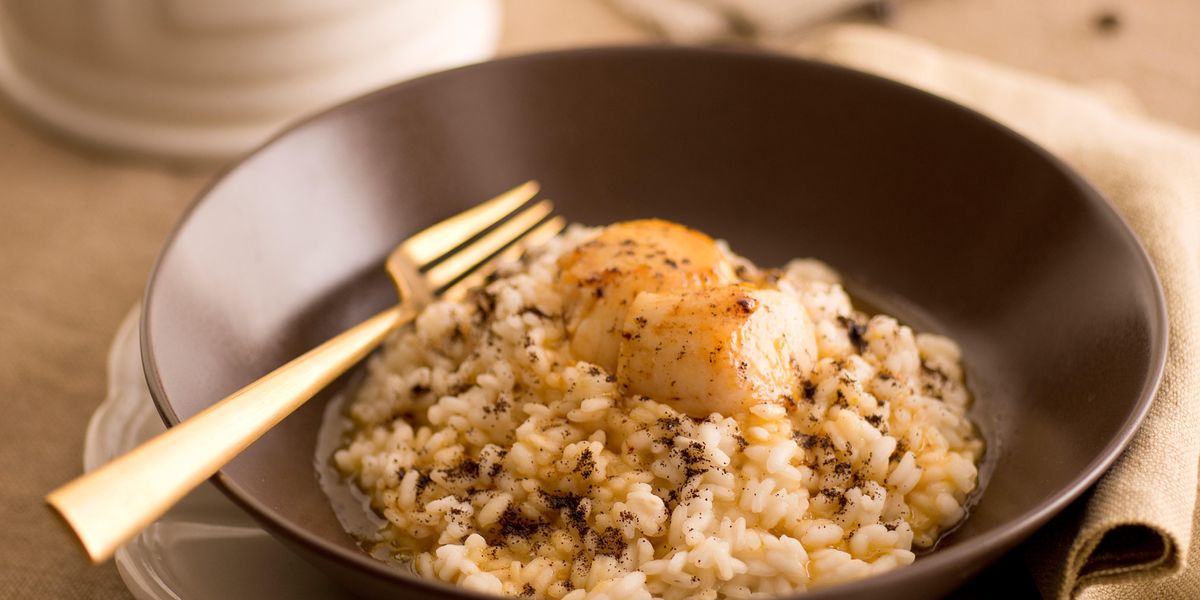 Delicious risotto prepared with coffee beans and instant coffee, flavored with lemon zest, and enhanced with scallops.

Prepare the ingredients
Pour 5 cups of water in a casserole pot, add the coffee beans and the lemon zest; when the water boils, add a pinch of salt. Wash and chop thinly the shallot; in a large pan, melt 1 ounce of butter, add the chopped shallot, 2 tablespoons of water, and stew on low heat for 2-3 minutes.
Cook the rice
1)Add the rice to the pan, toast it for 2-3 minutes stirring constantly, and gradually add to the rice the flavored water with coffee and lemon zest.
Complete and serve
​When the rice is almost ready, melt the remaining butter in a non-stick pan, add the scallops, a pinch of salt, and cook on medium heat on both sides for about one minute; add the instant coffee, let it flavor for about one minute, and remove from the heat. Serve the coffee risotto placing the scallops and their gravy on the top.