Collio, the friulian wine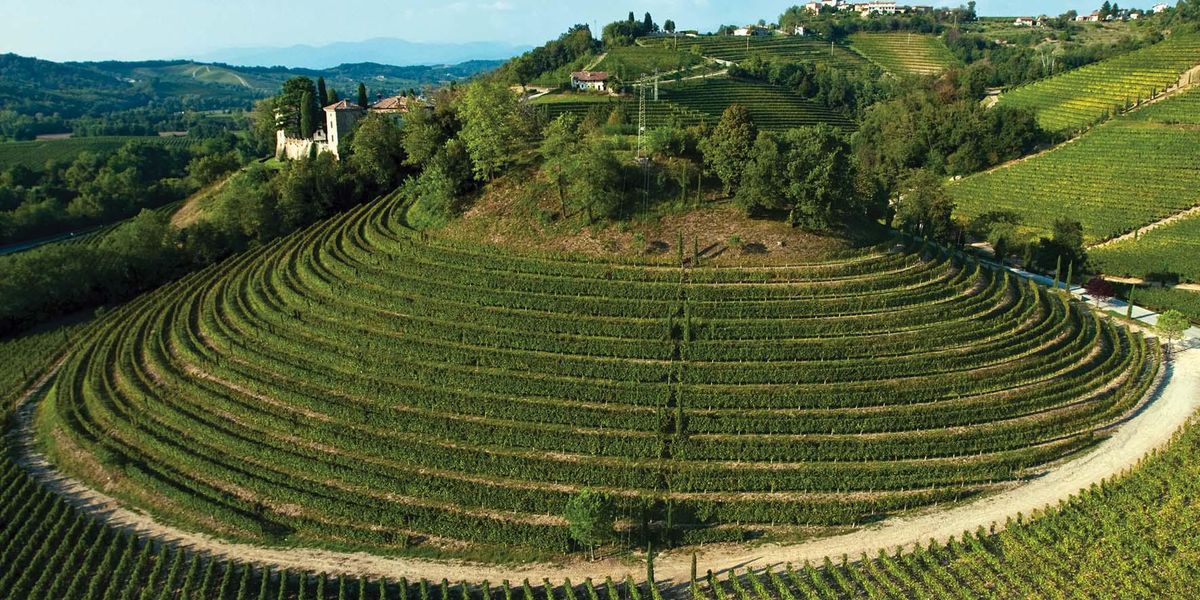 The history of Collio wines is intertwined with the one of Friuli. The name Collio means hill, and it is always referred to as the wine of the hills which are located near the border between Italy and Slovenia. The first vineyards were already established in the pre-Roman era and they were so important in terms of volume that, in the third century AD, emperor Maximinus requisitioned from Collio such a quantity of casks and vats in order to build a wooden bridge over the Isonzo river and allow his legions to reach the siege of Aquileia. These wines were known in the Middle Ages as the most precious ones of the time: from the doges of the Republic of Venice, from the Czar of Russia to the kings of the Austro-Hungarian Empire. In 1964 was established Consorzio Collio in order to promote the region and since 1968 the wine is recognized as Denominazione di Origine Protetta (Denomination of Protected Origin).
The hilly area located at a short distance from the mountains and from the sea creates an absolutely unique microclimate for ventilation and thermal excursion, capable of perfectly blending with the "ponca", the characteristic soil of Collio made of marls of Eocene origin, ideal for the cultivation of the vine. These peculiarities create precious wines, the union of power, personality, character, and elegance.
Collio means talking about great white wines: mono varietals such as Sauvignon, Pinot Gris, Tocai Friulano are the perfect counterbalance to the inimitable crus produced in these lands. Not less important are autochthonous grapes, the perfect synthesis between history, tradition and will of identification between wine and territory: Ribolla gialla is one of the few grapes which has two fundamental characteristics, a centuries-old tradition born in Collio and an absolute quality potentiality, capable of making this wine the top of the international production of white wines. There is also a sparkling version, obtained by sparkling in an autoclave with long aging of lees which lasts up to 24 months.
Tasting Notes
Collio Bianco DOC is straw yellow to straw yellow with golden hues. Its aroma is immediately recognizable for its intense, fragrant, floral and very refined perfume. The taste is dry, fresh, harmonious, with citrine notes. In spite of the high malic acidity, it is excellent drinking wine, thirst-quenching and sincere.
This wine has a delicate bouquet reminiscent of floral and citrus fruit notes is very versatile because of its lightness and smooth taste which can hardly fail to meet with positive approval.
Food Pairing
Ribolla Gialla is perfect to be matched in every moment of the day, from aperitif to meals. It is a very drinkable wine that forms a balanced combination when matched with light appetizers, delicate fish dishes, soups, creams and velvety soups, chicken, rabbit, guinea fowl baked in the oven, vegetable-based first courses and fresh water fish. It also successfully accompanies more tasty and elaborate dishes.