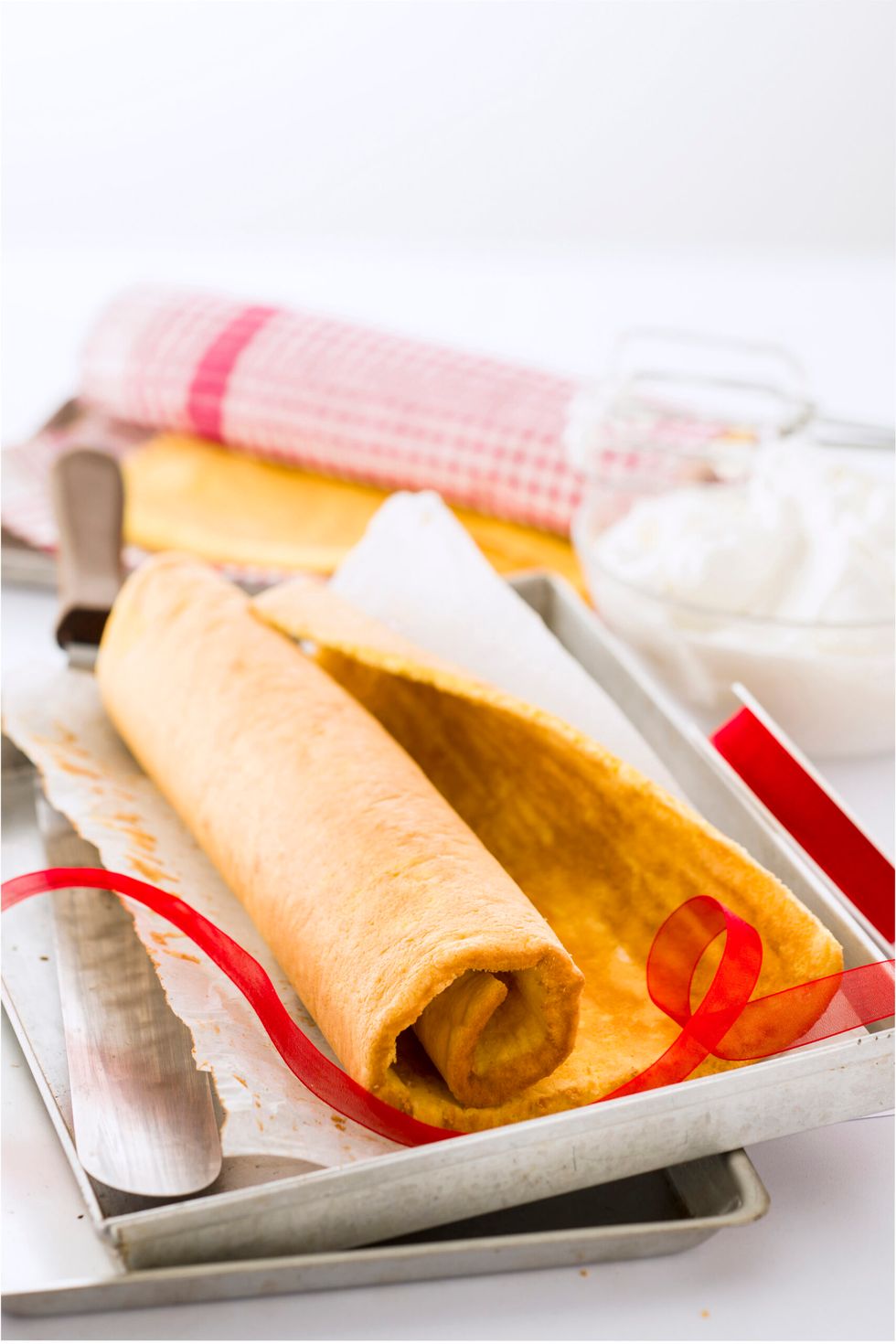 Cookie dough, also called biscuit dough, is a very soft dough made with eggs, sugar, flour and butter. It is used to prepare stuffed rolls. Here are the stages of preparation:
Whip 3 eggs with 80 g of sugar until they are swollen and frothy with an electric whisk or by hand. Then add to the mixture 40 g of flour and 30 g of starch, previously passed through a sieve.
Roll out the dough on the baking sheet covered with special buttered paper. Bake in the already hot oven at 220 ° for about 10-15 minutes.
Remove the dough from the oven and turn it over on a damp cloth lightly sprinkled with sugar. Brush the paper well with a wet brush, and gently peel off the paste.
Roll up the dough with the help of a cloth and leave it to cool. Then reopen it, stuff it as you like and roll it up again.