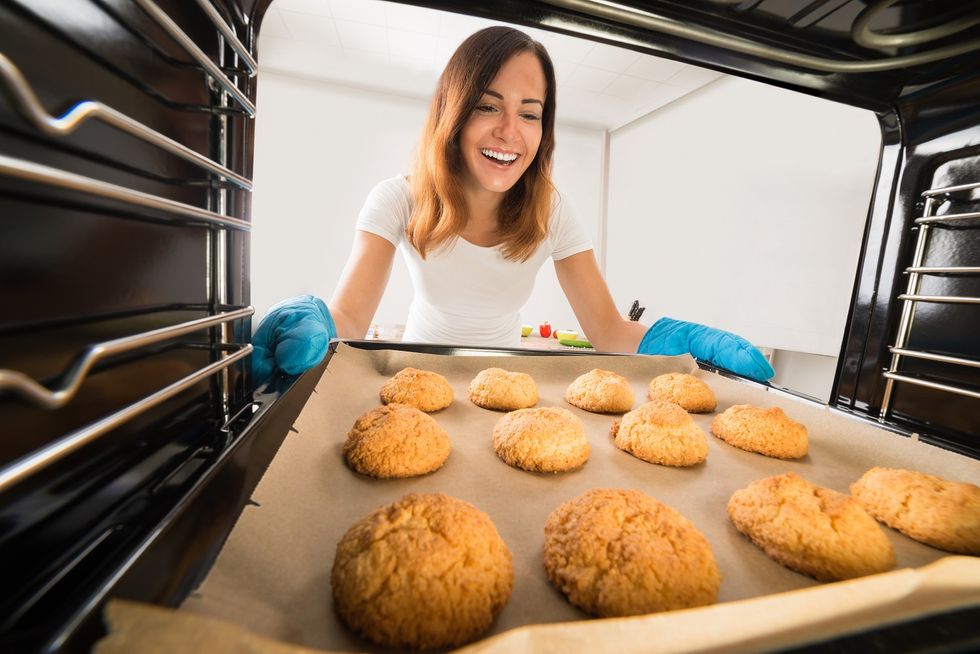 Baking a dessert does not only delight the palate of the guests: it makes the cook better, bringing physical and psychological benefits, helping to manage stress and communicate better
A gesture that tastes of home, warmth and love : turn on the oven and in the meantime prepare the dough for a cake, or chocolate biscuits, or even put a cream on the stove, garnish a tart with seasonal fruit. Cooking - desserts, in particular - is a gift we give to ourselves and to others, to share a pleasure and why not, a little gluttony. There is more. Several psychological studies have in fact shown that cooking sweets for friends and relatives brings great benefits to those who do it.
Friend of creativity - How to paint, play a musical instrument, try your hand at writing, even cooking desserts is a way to express your creativity . It is truly an art form, as noble as the others. Many scholars have linked artistic expression with psychophysical well-being, and even in this case the link is more than valid. Those who have the opportunity to express themselves through cooking can relieve the stress of everyday life and feel calmer and lighter. So why not try baking a sweet?
Help to communicate better - Cooking for others is also a winning way to communicate with them and to express your feelings in a simple way. In fact, for those who have difficulty in expressing their feelings, a dessert can hide words such as "thank you", "sorry", " I love you ". Many cultures of the world, including ours, love to communicate through the offering and sharing of food, and this ancestral appeal supports psychological theories in favor of the "cuisine that communicates". The important thing, the specialists warn, is that work in the kitchen does not replace physical and verbal communication, which must never be lacking, but must instead accompany the ritual of garnishing or baking a cake.
It's like meditating - Through meditation and self-concentration it is possible to combat stress, anxiety and achieve a good form of balance, while also increasing happiness levels. It also happens with the preparation of desserts since, as in meditation, to cook it is necessary to maintain a high level of attention, which involves all the senses. When preparing a dessert it is in fact necessary to measure the ingredients, use the hands and the body even for precision work. In addition, it is the perfume that guides us in understanding when it is time to check or take out of the oven, and of course taste and sight are satisfied at the moment of tasting. It is no coincidence that cooking therapy has increasingly joined art therapy to cure various forms of pain.
Form of altruism - At the base of cooking for others there is finally the concept of gift and sharing, a form of altruism therefore, which like others helps to create in those who give the other a feeling of general well-being. In fact, giving others something that has been produced with one's own hands makes us feel good because it puts us in a position to have done something good for others. And after cooking, the same happens if you share the dessert with others. The satisfaction is physical, mental, psychological, but above all, it is a delight for the palate.