Corn tarts with dill and green chili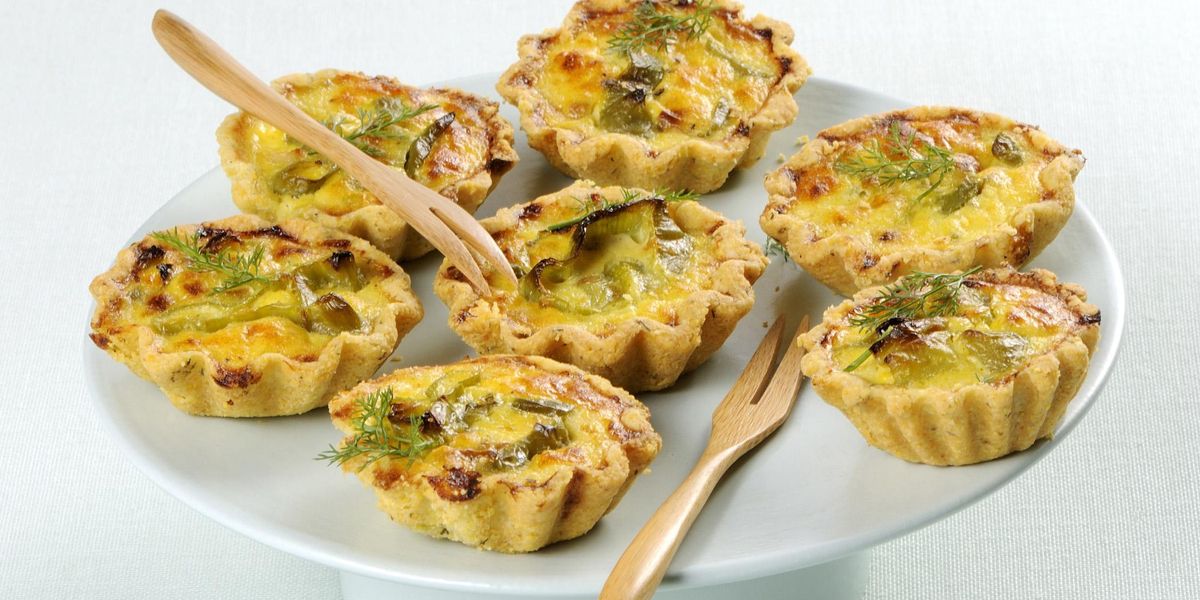 Mix the ingredients
To prepare the tasty recipe of the corn tarts with dill and green chili, mix the cornflour, the classic flour, a pinch of salt, and the butter cut into little cubes, until you obtain a sandy compound. Then add the minced dill and 2 tablespoons of water, and stir until you get a smooth mix.
Prepare the pastry disks
Knead the dough and then roll it out on the floured pastry board, then cut 12 disks using a pastry ring. Place the disks in 12 non-stick molds. Then put the molds into the fridge.
Cook the vegetables
In the meantime, cut the green sweet chili, remove the seeds and the petiole, then chop the white part of the spring onion. Fry the chopped spring onion in a pan with a tablespoon of extra virgin olive oil, add the chili, season with salt, and cook on medium heat for 10 minutes.
Bake the tarts
Then beat the egg and the yolk with the Greek light yogurt, season with salt, and add the vegetables, then fill the molds, and bake at 360°F for about 30 minutes.
Curiosities about the use of the Greek yogurt in the world
Among the ingredients of the corn tarts with dill and green chili, Greek yogurt is certainly the most international one. Thanks to its particularly firm texture, this kind of yogurt is perfect for several recipes, the most famous one is the tzatziki, a sauce aromatized with cucumber: this sauce is used to flavor salads, meat, and pitta bread. In turkey the Greek yogurt is a substitute for mascarpone cheese, in Israel is drained and used as soft cheese, and in Canada and US is used as sour cream.