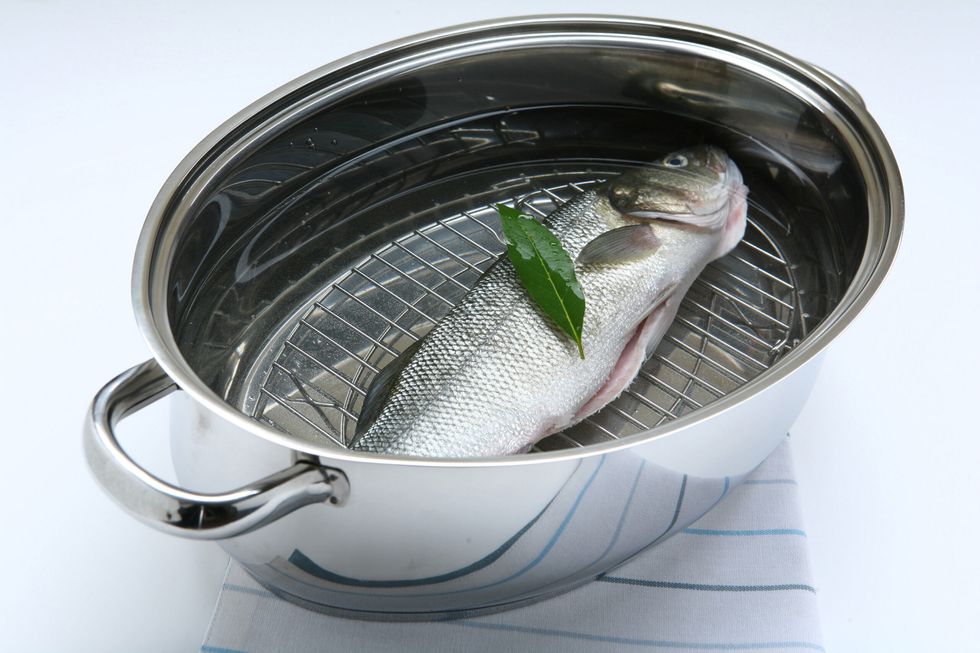 Court-bouillon is an aromatic liquid in which fish and crustaceans are cooked. It is a mistake to think that "court" (short) and "bouillon" (broth) mean concentrated broth; in fact the term means that the boiling must be "short". In fact, the fish should not be overly cooked otherwise it will flake.
Here's how to cook a fish in the court-bouillon.
Take the following ingredients: fish, aromatic vegetables (such as onion, carrot, celery, parsley, bay leaf), white wine, salt and peppercorns.
Clean the fish, making a small cut in the abdomen and gutting it.
Put the indicated ingredients in a fish bowl with at least 3 liters of water. Let it boil and simmer for 15 to 30 minutes, then allow the broth to cool down and immerse the fish in it. Turn on the stove again and cook the fish for 20-30 minutes, depending on the size.
Lift the fish ifrom the water and serve it whole or filleted.