Cranberry & peanut butter cookies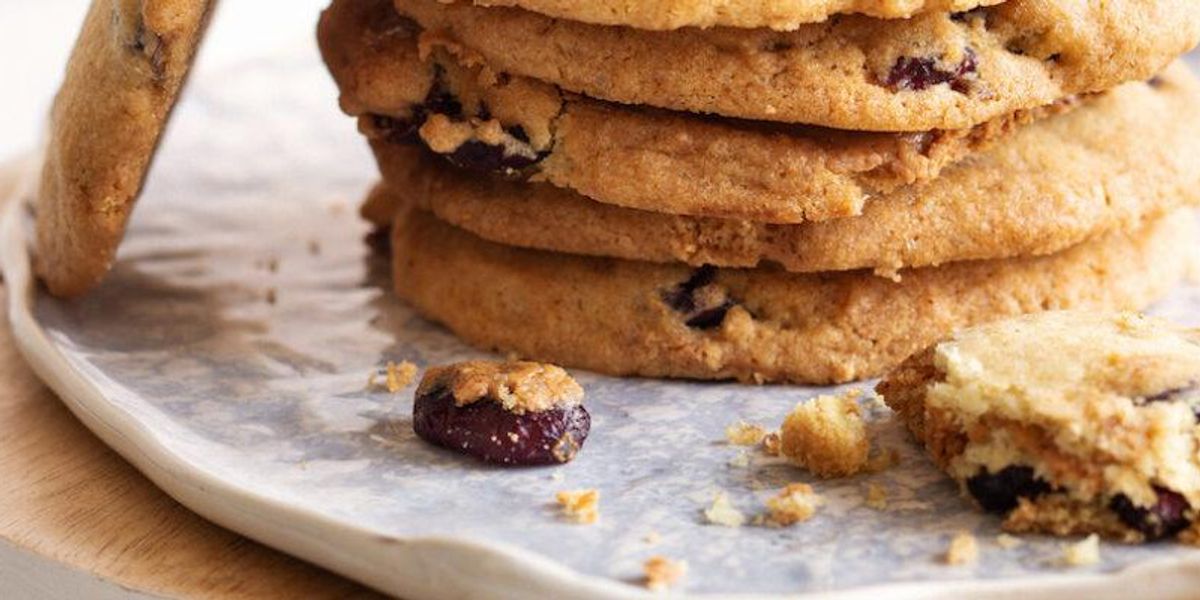 Soak the dried cranberries in lukewarm water for 30 minutes, then dry them with blotting paper. Whip the butter with cane sugar, the seeds of the vanilla bean, salt and 1 egg. Mix with care.
Add the flour (previously sieved) as well as the baking soda, milk and cranberries; stir with a spatula. Add at this point the peanut butter and keep on stirring.
Cover 2 baking trays with some parchment paper and use an ice cream spoon to place many little balls of the prepared dough on the tray (they have to be of 4 cm in diameter and well distanced). Bake the biscuits in a pre-heated oven at 180° for 20 minutes. Let them cool down before serving.