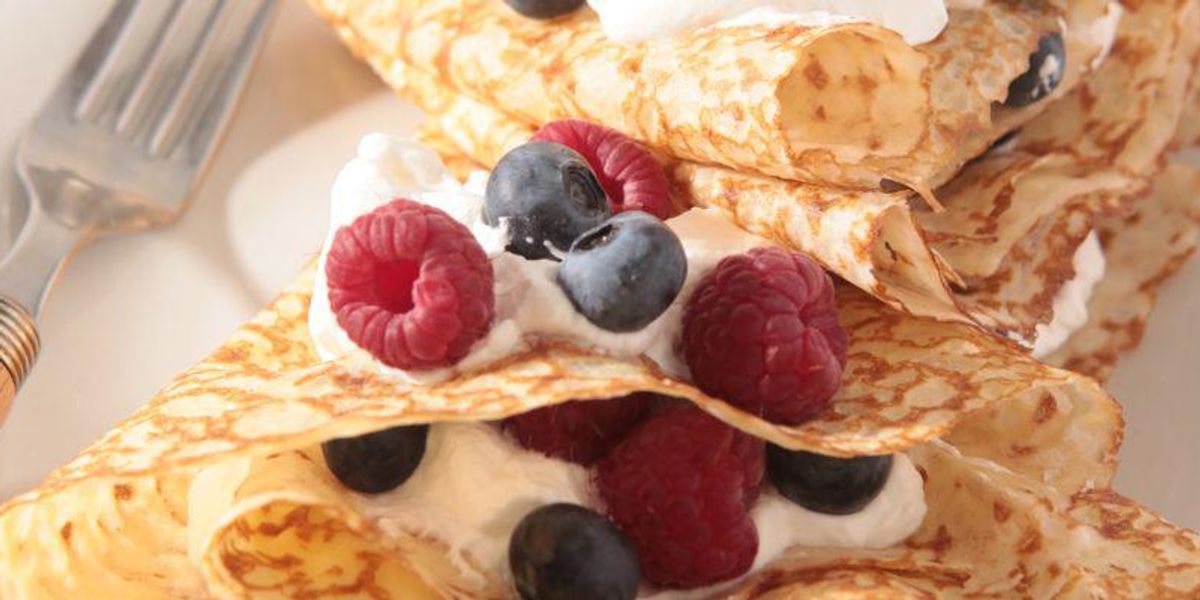 Here's a simple recipe, perfect for a breakfast with friends or a dessert at the end of a meal.
Beat the eggs, then add the flour and mix until the ingredients are well combined. Now heat a non-stick pan and pour a little of mixture on it so to cover all the bottom.
When the crepes' edges lift, cook the other side. Keep doing so until you've used all the mixture.
At this point whip the cream (it has to be cold), wash the berries and put them in the middle of the table so that you can stuff the crepes with some cream and mixed berries. You can also garnish with almonds' flakes.