Crunchy polenta chips & porcino mushroom mousse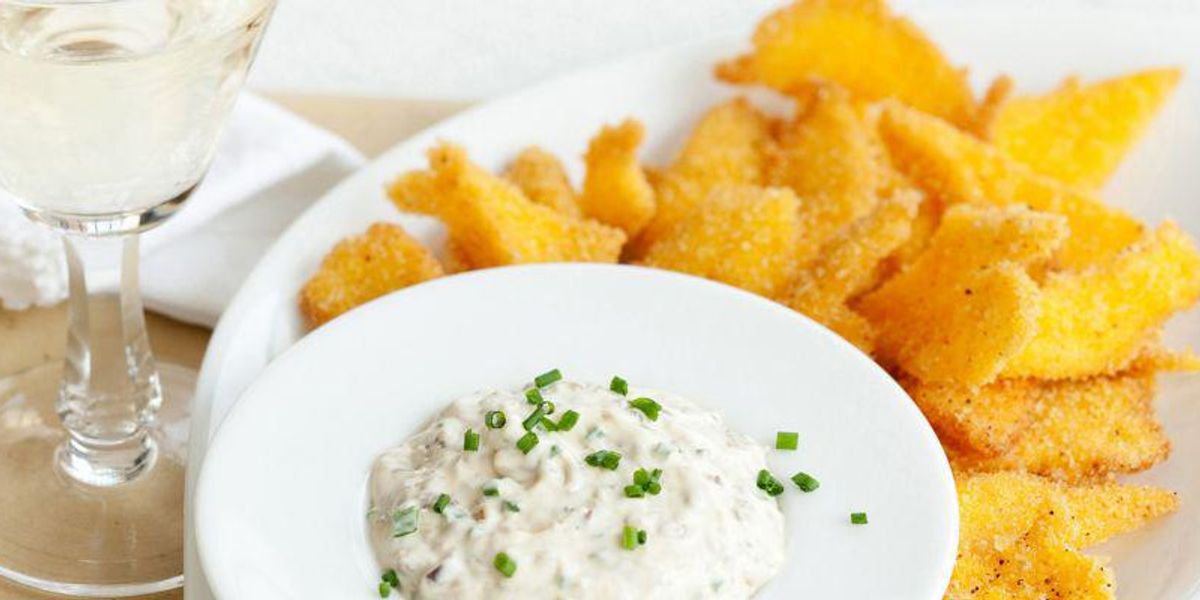 Start by washing the porcini mushrooms, then cut them in slices and sauté them in a pan with a dash of olive oil and a clove of garlic. Once the mushrooms are dry and golden, remove the garlic and turn off the flame. Add a pinch of salt and mince the mushrooms finely.
At this point, mix the minced porcini mushrooms and chives with the creme fraiche, then beat the egg white until it is firm and add it to the porcini mousse. Adjust with salt and keep it aside.
Prepare the polenta (you can either cook it yourself or buy a pre-cooked one), let it chill and then cut it in thin slices of 2 mm each. Cover the slices of polenta with cornmeal flour and fry them in hot peanut oil until they become golden and crunchy. Drain the crunchy polenta chips on blotting paper and finally serve them with the accompaniment of porcini mushroom mousse.