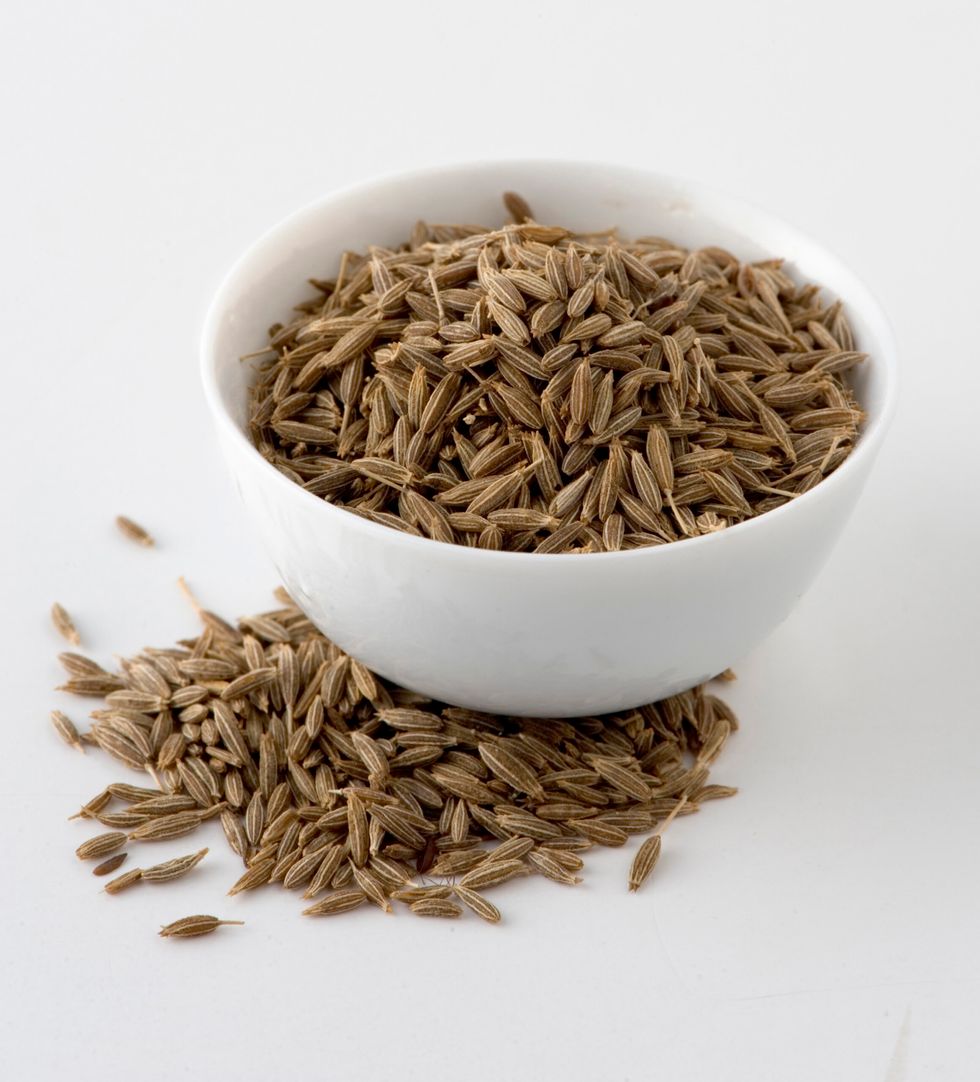 Cumin is a herbaceous plant belonging to the Umbelliferae family. Originally from Syria, cumin is mentioned in biblical texts as one of the most important spices of the eastern Mediterranean. Used in seed, ground or mixed with other spices, it goes well with meat, eggs, fish and stewed or grilled vegetables. It is preferably added to legumes for its carminative and digestive properties. It is rich in iron.
Cumin has ancient uses: the Egyptians mixed it with other products in the mummification process but nowadays it is mainly used in cooking. The edible part of this plant consists of the seeds which appear as an oblong grain with a spicy and slightly sour taste. Cumin is very common in African and Far Eastern cuisine, including India and China, but is rarely used in Italy. There is also another variety of this plant (Carum Carvi), called «caraway», with strongly aromatic seeds and the scent of anise or wild fennel. It is also known as caraway, Vosges anise and German cumin.
The seeds have a slightly curved and flattened oval shape, a brown surface with whitish streaks and a rough surface film. They are used mainly in German cuisine, but also in that of Alto Adige and Trentino to flavour bread as well as certain cured meats and cheeses.