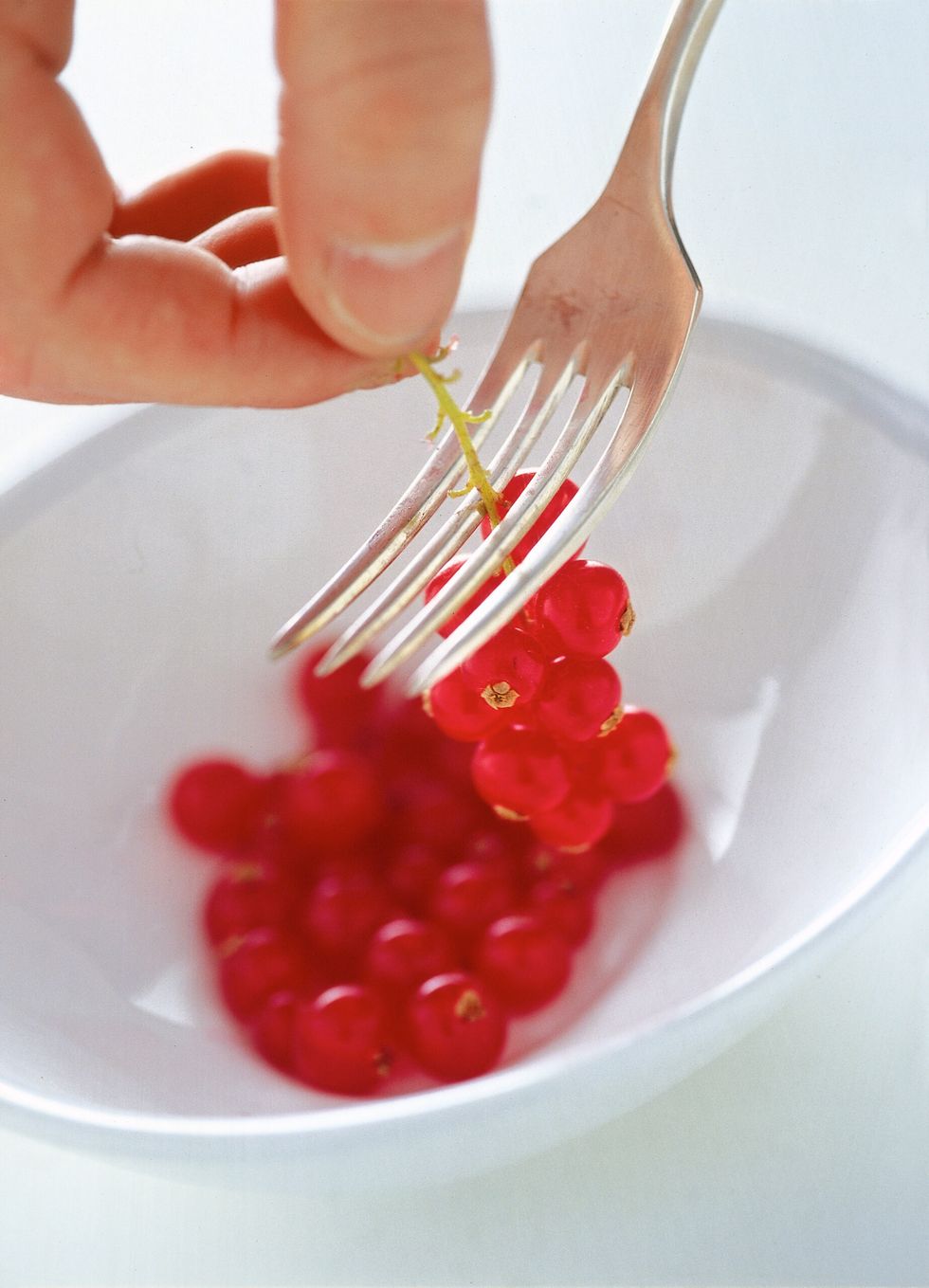 Currant is a fruit that comes from a small shrub of which two species are known above all: the «ribes rubrum» and the «ribes nigrum». The first is born spontaneously in the mountains in the summer months, but is also widely cultivated; it consists of tiny, predominantly red - but also white - berries gathered in small clusters.
The ribes rubrum has a slightly sour taste and is used both as a fresh fruit and as an ingredient for spoon desserts, cakes, ice cream cups, jams and jellies (it is particularly rich in pectin, a thickening substance, essential for fruit preserves).
Ribes nigrum is also very popular in the mountains; its berries are black with red and sweet pulp. It is used to make a very popular liqueur in France, which bears the name of cassis.