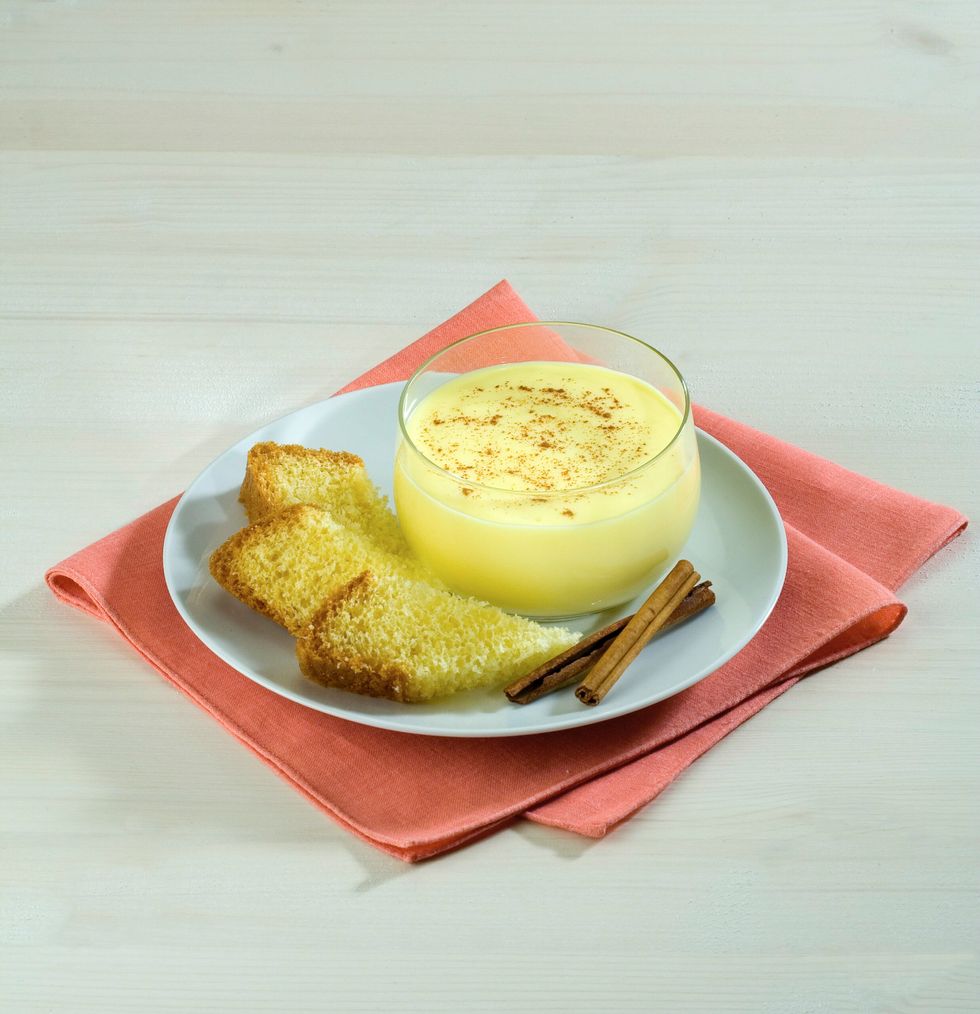 Custard is one of the most classic preparations in the field of patisserie. Always based on eggs, milk, sugar and flour, it can be scented with lemon zest or with a little vanilla.
Here's how to prepare it (for 4 people):
Beat 4 egg yolks with 100 g of sugar until obtaining a light and fluffy mixture is obtained. Add, 2 heaped tablespoons of flour, passing them through a colander. Dilute the mixture in half a liter of cold milk, stirring constantly and pouring the milk slowly. Flavour with a lemon zest or vanilla sachet.
Cook the cream over a very low heat, even better in a bain-marie, stirring continuously with a wooden spoon, until it takes on a certain consistency. It will take about 15 minutes of cooking, maintaining an almost insensitive boil (a stronger boil would produce lumps and the success of the cream would be compromised). Then remove the lemon zest.
Serve the pastry chef in small cups, accompanied by dry biscuits.