Custard filled sfogliatelle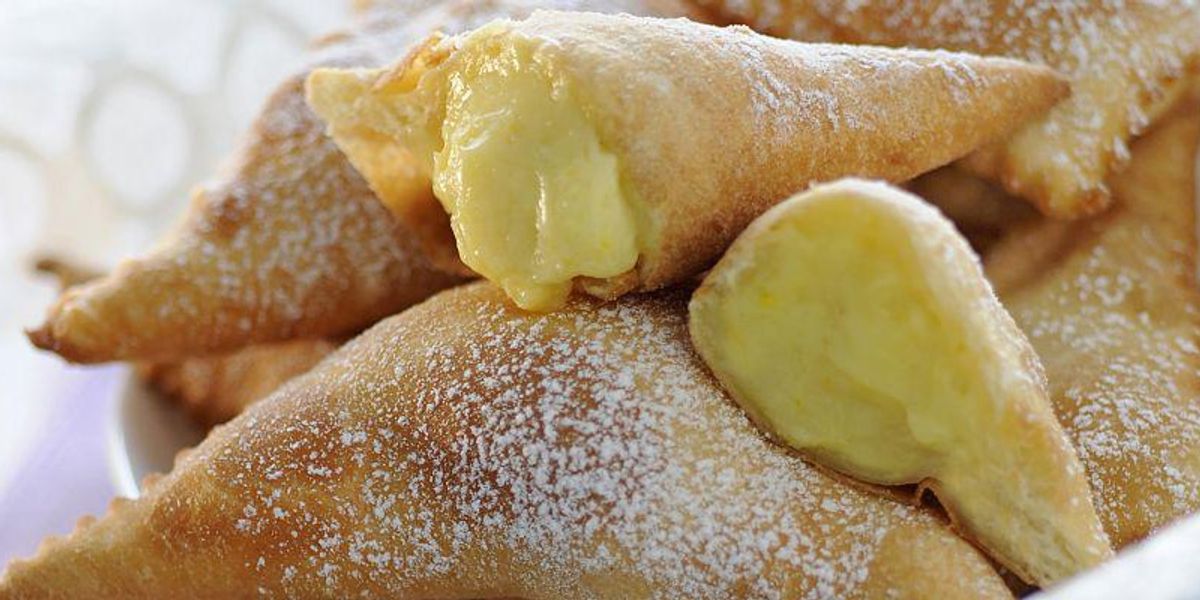 A delicious Apulian dessert, typical of Mardi gras, filled with custard. Discover the recipe!
Prepare the dough
Place 500 grams of flour on the work table and put at the centre 75 grams of sugar, a pinch of salt, 2 yolks , 75 grams of lard and start kneading the ingredients together. Once at a time add 180 milliliters of water and work the mixture until it is uniform. Afterwards, lay out the dough and fold it on itself for 3 times. Cover it with a cloth and leave it there to rest for 1 hour.
Prepare the custard
In a bowl whisk 2 yolks with the remaining sugar until obtaining a swollen mixture. Add the cornstarch and a pinch of vanillin, then while mixing the ingredients add 250 milliliters of milk. Cook the obtained cream, stirring it until it becomes thicker. Finally add the orange zest and leave it to cool down.
Baking
Roll out the dough for the sfogliatelle, cut many squares of about 10 cm and for each one put a bit of custard in the center. Fold them in half forming a triangle, seal them and fry them in hot vegetable oil. Strain the sfogliatelle using blotting paper and sprinkle them with powdered sugar. Your custard filled sfogliatelle are ready!