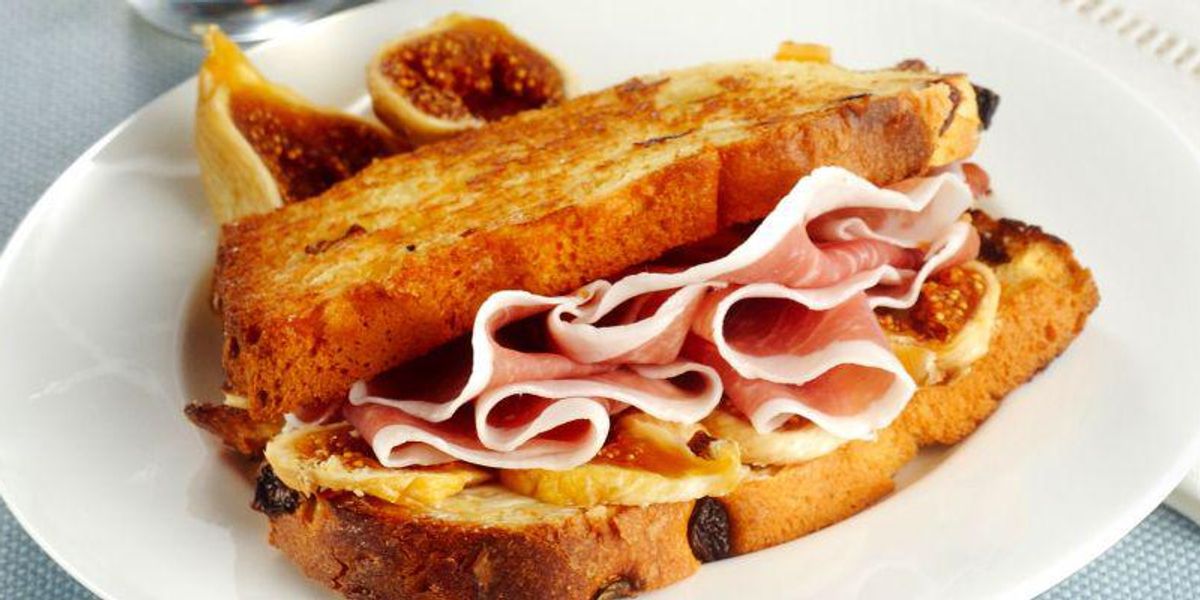 Dried figs & ham toast is an easy and quick recipe, perfect for a tasty snack.
---
Cut the dried figs in thin slices. Brush 20 grams of butter on the slices of panettone, then add a pinch of salt and pepper. Toast them in a non-stick pan.
Heat 4 slices of panettone in the oven, butter the others and cover with a layer of dried figs.
On top of the figs' layer place some slices of ham and close the toasts with the remaining panettone slices.