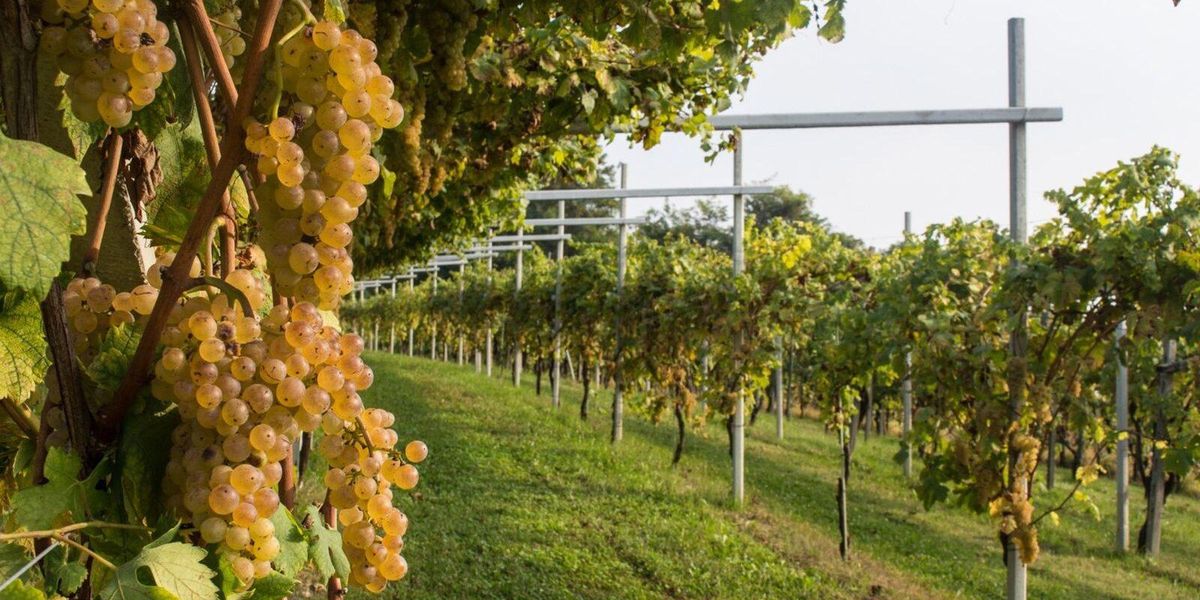 Erbaluce di Caluso is known as the wine of women: in order not to waste anything and to have fruit even in wintertime, they used to put away the bunches. A tradition which still continues today: grapes are dried for about 5 months, until February, after harvesting. In March the grapes are pressed and the wine is produced.
According to a popular legend, Erbaluce was born from the tears of the nymph Albaluce, daughter of Sun and Alba. Alba, on the bank of a stream, met the Sun mirrored in the water and fell in love with him, but they could never see each other. The Moon came to the aid of the unhappy lovers, interposing itself on the path of the Sun: during the eclipse, the Sun reached the Earth hidden to meet Alba. From that meeting was born the nymph. The beauty and grace of Albaluce were such that all the inhabitants of the territory competed to offer her gifts and tributes. A period of famine forced the inhabitants to try to drain the lake to get new fertile lands, but the water overflowed and destroyed the villages around the lake.
Albaluce was so distressed that she cried for days and nights. Her tears turned into vine shoots that produced white grapes, which was called Erbaluce.
Erbaluce is a raisin wine which can be aged up to 40 years, a native vine of Canavese, a historical-geographical region of Piedmont to which belongs the commune of Caluso, extended between Serra di Ivrea, Po river, Stura di Lanzo and Graie Alps, that is the territory between Turin and Valle d'Aosta and, towards east, Biella and Vercelli.
The clusters of Erbaluce grapes are subjected to a period of drying in ventilated rooms, the so-called "passitaie", where they remain, lying on mats or hanging by the stalk, for about 5 months. From the first day of November after harvesting, at least 3 years must pass before being commercialized, as provided for by the Disciplinary (4 years for Erbaluce di Caluso Passito Riserva).
Tasting notes
To the palate the still version of Erbaluce is dry, crisp and sapid, of good persistence with pleasing almond flavors. The sparkling wine is characterized by its freshness, dry taste and fruity and floral notes. Passito is full bodied, sweet but balanced thanks to its powerful acid shoulder, long persistence with citrus and almond notes.
Food Pairing
Erbaluce fermo is particularly valued as an accompaniment to delicate first courses, such as vegetable omelettes, frog risotto, but also with Canavese soup, made of cabbage and meat broth. Its structure also allows it to support fried meat and fish. Erbaluce spumante metodo classico is excellent for aperitifs and appetizers, but also in combination with fish dishes such as trout carpaccio. Finally, Erbaluce raisin wine is ideal with strong flavored cheeses such as Roquefort or Castelmagno, but it is also good with small pastries such as amaretti and baci di dama.