Flan with mixed mushrooms, cauliflower and walnuts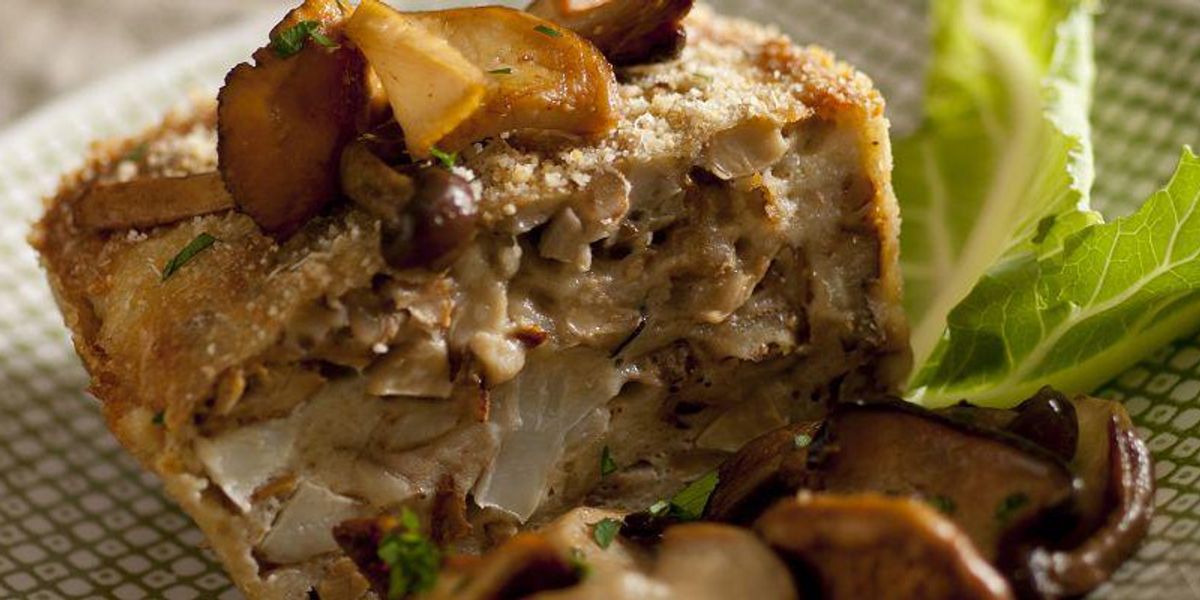 These soft flans with mushrooms, cauliflower and walnuts will highlight the taste of autumn. See the recipe!
Clean the mushrooms's surface with a moist cloth and remove the earthy part. Now cut half of them in pieces, slice the rest and put them aside. Afterwards, put the chopped mushrooms in a pre-heated pan with garlic and 20 grams of butter, then add to it a pinch of pepper and salt and cook for 15-20 minutes. In another pot, steam the cauliflower for about 10 minutes.
Butter and cover with breadcrumbs 2 flan moulds. In a bowl mix the flour and fresh cream and in another bowl beat the eggs. Roughly grind the walnuts, then combine all the ingredients in a container with the addition of grated parmesan, pepper and a pinch of salt. Mix them carefully until obtaining a cream.
To the obtained cream add the cauliflower and the previously cooked mushrooms, mix and pour in the prepared moulds. Bake the flans at 180° for about 20-25 minutes. After this time remove them from the oven, cover with a sheet of aluminum and keep cooking for another 15 minutes, raising the temperature at 220°.
In a pan with some butter cook the sliced mushrooms that you've put aside for 15 minutes, season with salt, pepper and minced parsley. When the flans are finally ready, leave them to cool down, then cut them in half and serve with the sliced mushrooms. Your flans are ready!
If you want to make the recipe tastier, add a pinch of saffron. Plus, if you don't like the taste of garlic, instead of it you can use onion.