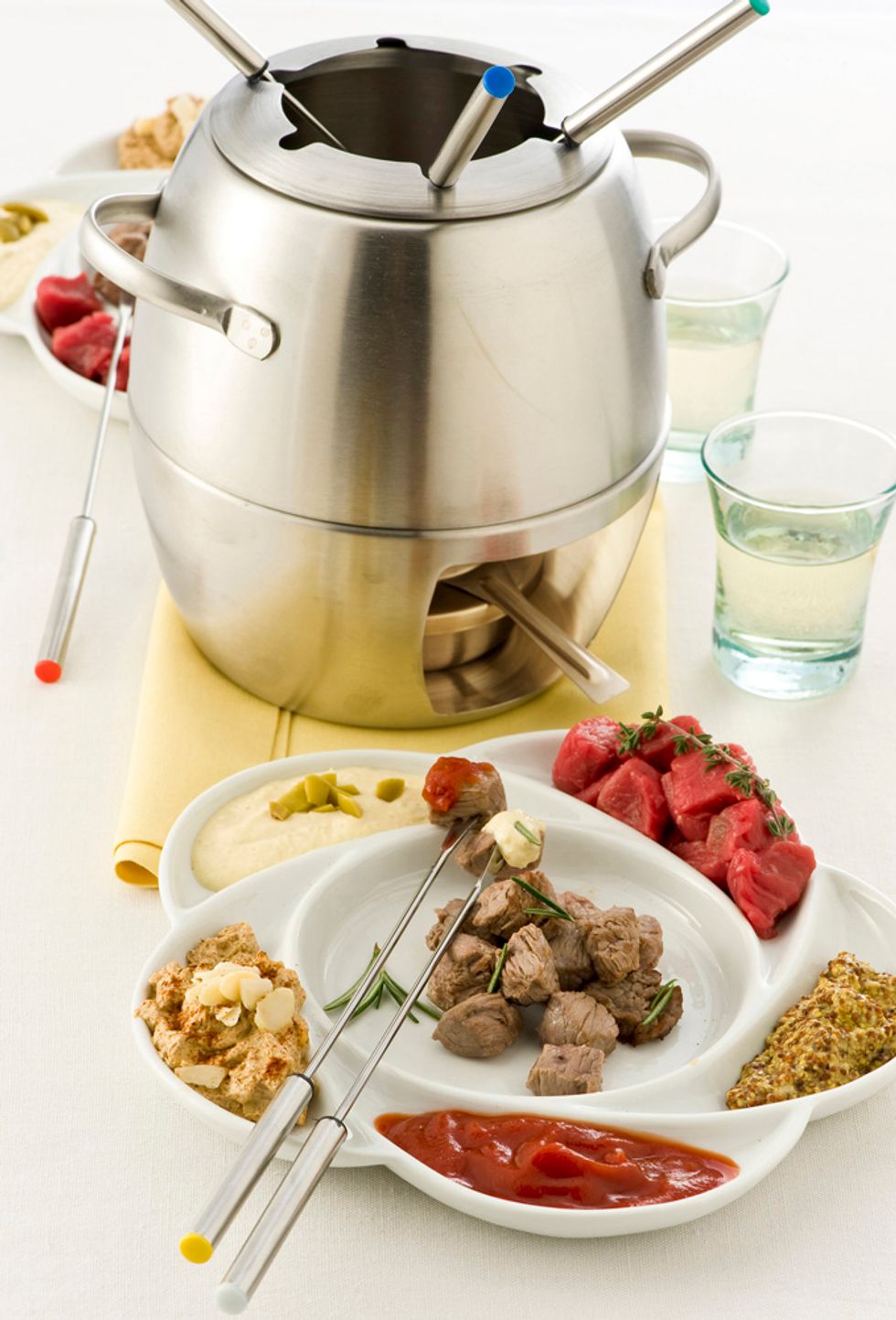 Fondue is a French word referring to a group of cheese based recipes, characterized by a cooking method which is done either on a table stove or on the burner. One of the best known is the fondue bourguignonne.
Fondue is also a preparation of Swiss origin made with dark cheese, melted in the container on a stove put at the center of the table. The melted cheese is then eaten by the dinner companions with bread cubes strung on long forks.
Finally, there is the fondue chinoise, consisting of a restricted broth (always placed in the container on the table stove), in which pieces of meat, chicken, fish or shrimp are dipped and cooked, then enjoyed with finely chopped vegetables.