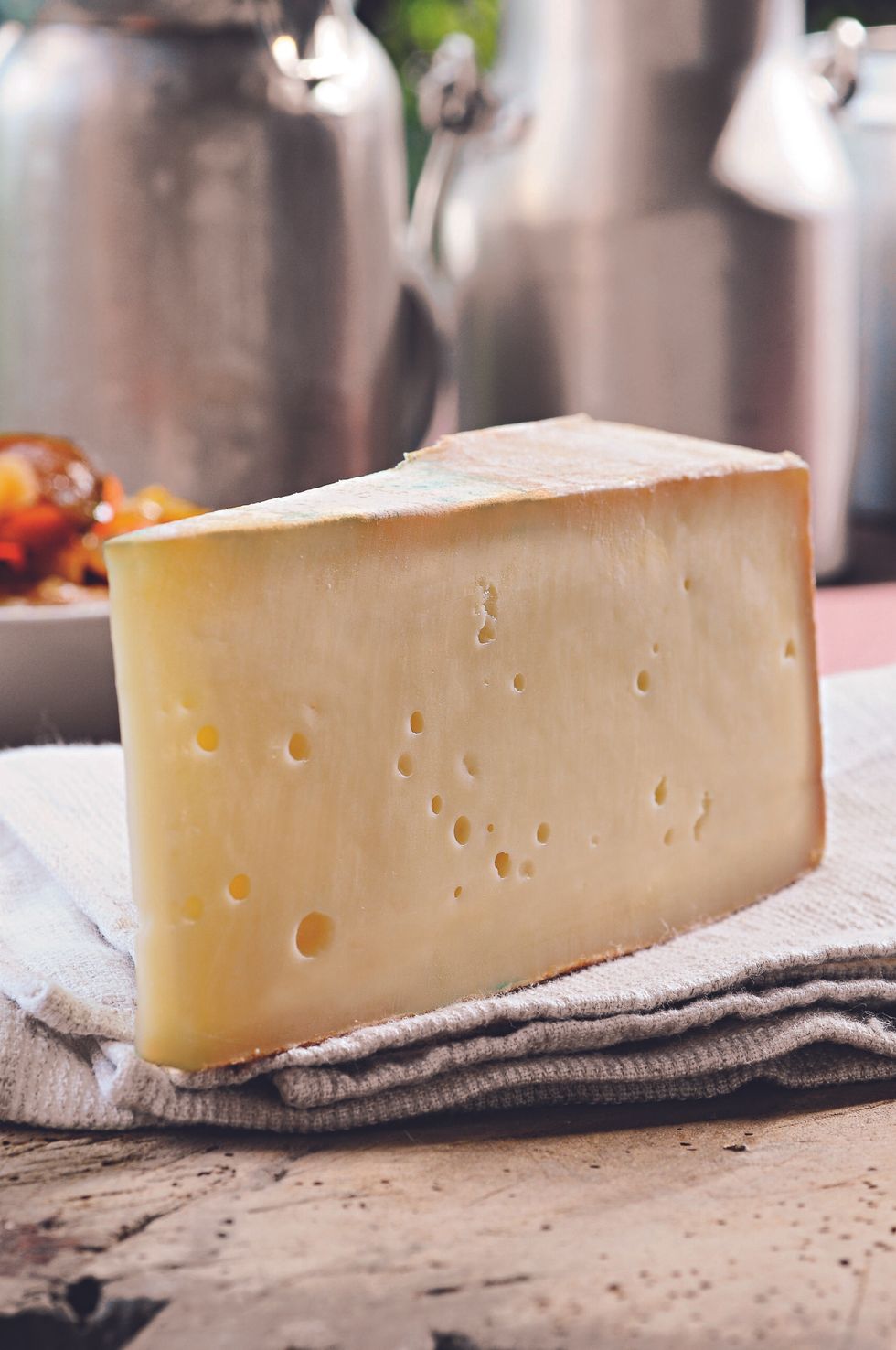 Fontina is a typical cheese of the Aosta Valley. It should be noted that the authentic fontina is exclusively that of the Aosta Valley because no other similar cheese, also produced in the neighboring valleys, has the same characteristics. Famous excellence of this Italian region's gastronomy, fontina is in fact made from whole raw milk of Valdostan breed cows (red spotted, black spotted and brown). From June to September, they graze in the meadows at high altitude and during these months the cheese is produced directly in the mountain pastures.
The alpine essences present in the cows' diet give their aromatic complexity to the milk, which is then used to produce the resulting cheese; its organoleptic characteristics vary slightly between summer and winter, when the cows are fed with hay.
Even the cheese - makingtechnique of fontina respects the original characteristics of the milk, coming from a single milking and then processed within 2 hours. After at least 82 days of maturation in the traditional mountain caves or in specific warehouses, forms with a compact and brownish rind are obtained. These cylindrical forms, which have a diameter of up to 45 cm and a thickness of 8-10 cm, are characterzied by a soft and elastic texture with slight holes and a straw yellow color. The taste of the cheese is sweet , more or less intense depending on the maturation. However, if the cheese is consumed within 6 or 8 months of preparation, its taste acquires a spicy flavour. The forms of Fontina Dop, checked one by one, must have the denomination mark on one side. In addition, this cheese should be stored in the least cold area of the fridge for 8-10 days, keeping the crust always moist.
Excellent as a table cheese, fontina is also used in many preparations such as fondue, mashed polenta and many gratin dishes.