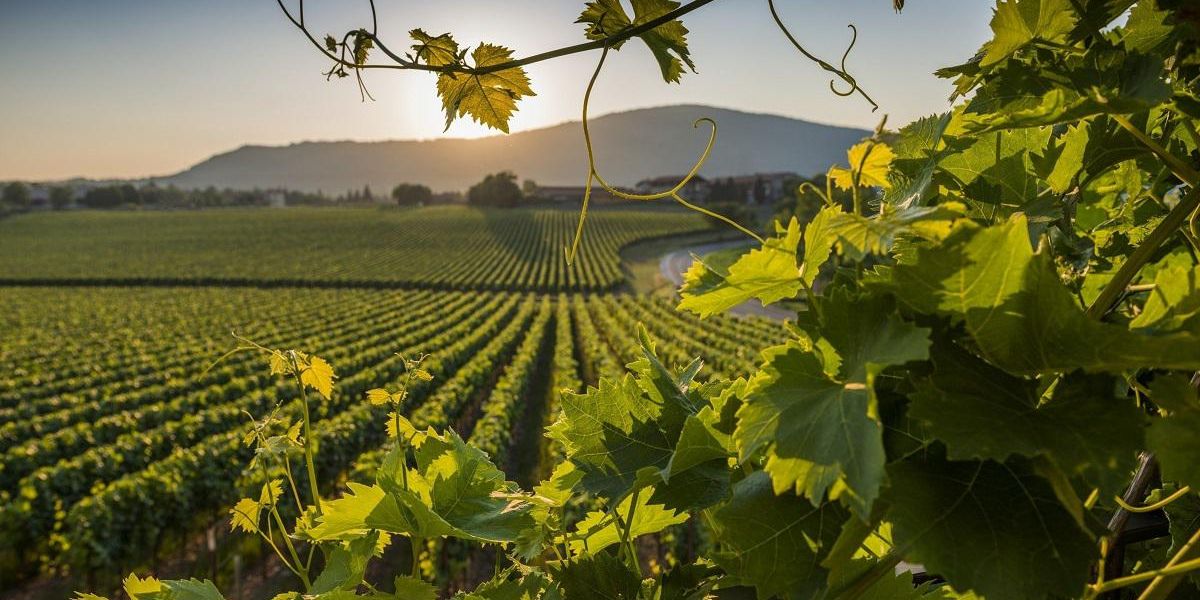 The term Franciacorta derives from the locution "curtes France," which is the frank courts exempt from duties or taxes. But the first mention of this wine was in 1570, when the Brescian doctor Girolamo Conforti, in his "Libellus de vino mordacious," described - with taste and expertise - the bubbles wines of these areas, defining them as mordacious, that is vivacious and bubbly. But for the first bottle of Franciacorta wine, as we know it today, we must wait until 1961. Guido Berlucchi wanted to improve his wines and asked Franco Ziliani, a promising enologist and expert, to come to Palazzo Lana, a prestigious mansion in Franciacorta at Borgonato di Corte Franca (Bs).
In 1961 Ziliani sealed 3 thousand bottles of Pinot di Franciacorta. For the first time, the so-called classic method was used, "French-style," to overcome Pinot del Castello's stability, a wine coming from the small vineyard owned by Berlucchi. Since then, Ziliani is recognized by everyone as the inventor of Franciacorta and, in particular, of Franciacorta DOCG. Today the last of those 3,000 bottles is jealously kept in a special room in the oldest part of Berlucchi cellars, almost a symbol of what in 56 years Franciacorta has become.
Franciacorta was the first Italian wine, produced exclusively with the method of refermentation in the bottle, to obtain in 1995 the Denominazione di Origine Controllata e Garantita (Denomination of Controlled and Guaranteed Origin) and also in the same year the recognition of the Franciacorta production method, overcoming the expression "sparkling wine." Today on labels can be read the name Franciacorta, the only term which defines the territory, the production method, and the wine.
Franciacorta is produced with Chardonnay, Pinot Noir, and Pinot Blanc grapes, the latter allowed up to a maximum of 50%. Vineyards in Franciacorta have a maximum yield of 100 quintals of grapes per hectare.
Bunches are laid in boxes and transported in the cellar where the harvest of every vineyard is vinified separately: grapes are subjected to very delicate pressing in order to guarantee the fractioning of musts, an indispensable quality guarantee for base wines.
Lastly, according to the time spent in the bottle to rest on lees, it is possible to distinguish the following types of Franciacorta: for non-vintage Franciacorta, at least 18 months; for non-vintage Franciacorta Satèn and Rosé, at least 24 months; for vintage Franciacorta, at least 30 months; lastly, for Reserve at least 60 months are needed.
Tasting Notes
Franciacorta is a wine having a straw yellow color with intense golden hues, almost tending to greenish nuances. It is rich in elegant and persistent perlage but never intrusive. It is a fresh wine, tasty, strong, velvety to the palate, which leaves an aftertaste of citrus fruits, hazelnuts, and white flowers.
Food Pairing
Because of its freshness and vivacity, Franciacorta is a very versatile wine to be served at the table. It can be matched in particular with the many gastronomical specialties of this land, such as robiola and casolet formage from Brescia, salami from Monte Isola, soppressata, and flavored lard. Franciacorta is perfect to be matched with a risotto with crayfishes or first courses with crustaceans and seafood.
It is advisable to serve it well chilled, and it is the ideal wine both for an aperitif and to be matched to a dessert.