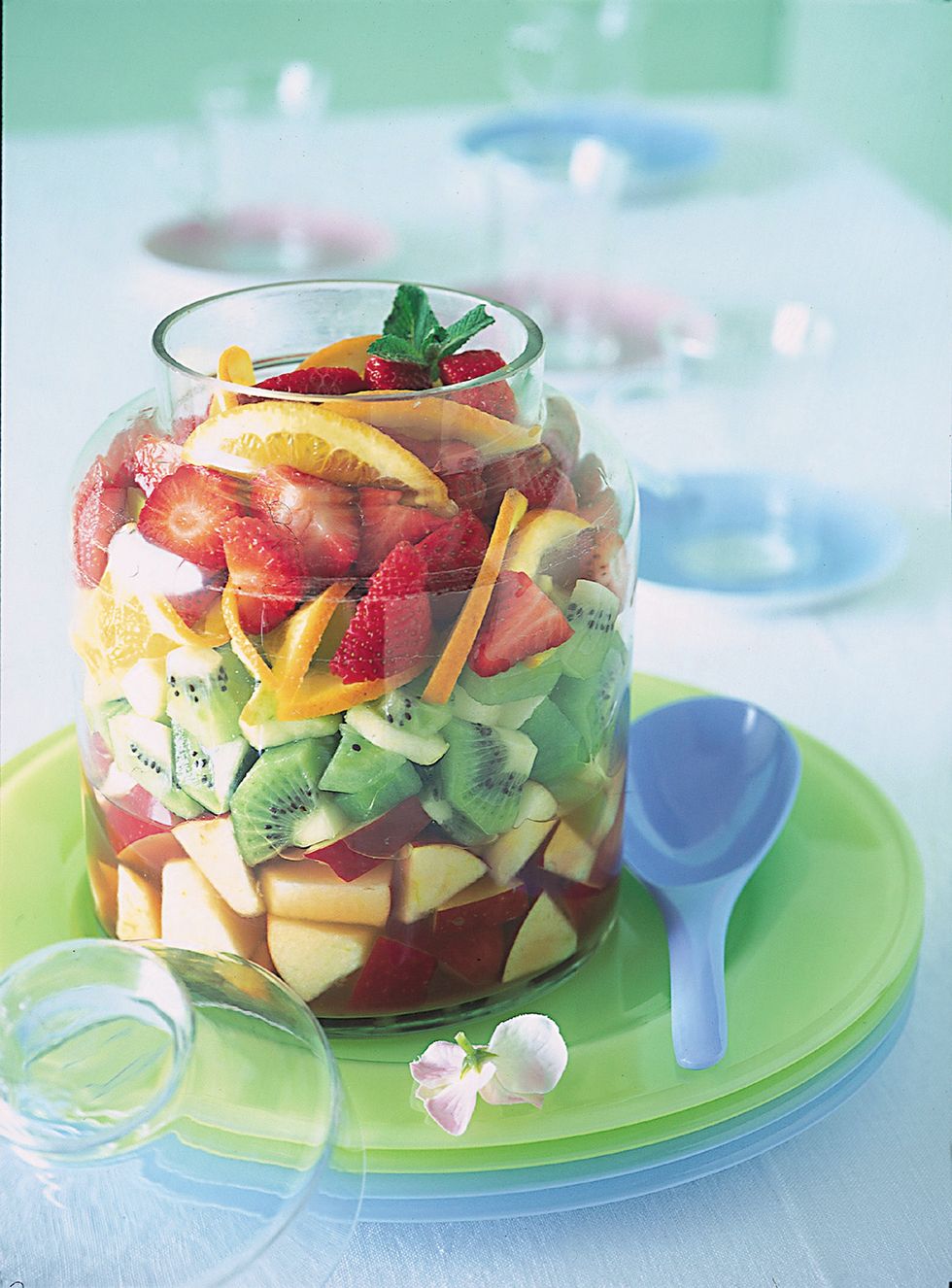 Fruit salad is a preparation based on mixed fruit cut into small pieces and seasoned with sugar, lemon juice or liqueur.
Its name, which in Italian is 'macedonia', probably derives from the homonymous region of Greece, where, once upon a time, different populations lived together.
Fresh fruit can also be combined with canned fruit to further enrich the preparation; in any case it should be served fresh, after a short maceration in the fridge (if kept to long in the fridge, the fruit loses its consistency). Often, fruit salad can be accompanied by ice cream. In current gastronomic language, especially in France, fruit salad is also defined as a mixture of diced vegetables.