Garlic bruschetta
Even though there are many variants, bruschetta with garlic and oil is one of the most classic ones, as well as bruschetta with tomato
15
4
Beginner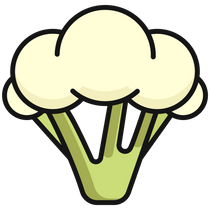 Light
garlic ( 1 clove )
bread ( toasted, a few slices )
olive oil ( to taste )
Bruschetta is a poor dish of the Italian peasant tradition which originated from the necessity of preserving bread and making it tasty after many days. Even though there are many variants, bruschetta with garlic and oil is one of the most classic ones, as well as bruschetta with tomato. In Tuscany bruschetta is usually called fettunta and it is believed it was invented as a snack for the workers in the fields, as it was prepared with homemade bread, often stale, and flavored with meat, sausage, and black cabbage boiled in salted water. Independently from the region of origin, whether it is Tuscany, Campania, Piedmont, or Apulia, the oil used to season bruschetta must be strictly extra virgin olive oil.
Slice and toast bread
​To prepare the very simple recipe for garlic and oil bruschetta, cut the homemade bread into finger-sized slices, then toast them on the embers, on the grill, or in the oven under the grill. Check the bread often and remember to turn it so as to cook both sides equally without burning it. The degree of toasting obviously depends on personal tastes, what is important is that the bread is at least crispy.
Rub the bread with garlic and oil
When ready, lightly rub the bread slices with a clove of garlic and drizzle with extra virgin olive oil. If you don't like garlic, you can eliminate it or replace it with chives or finely chopped fresh onion.
Arrange the bruschetta
Finally, arrange each garlic and oil bruschetta on a serving tray and serve immediately to enhance the flavor with the warmth of the bread.