Gavi wine, from princess Gavia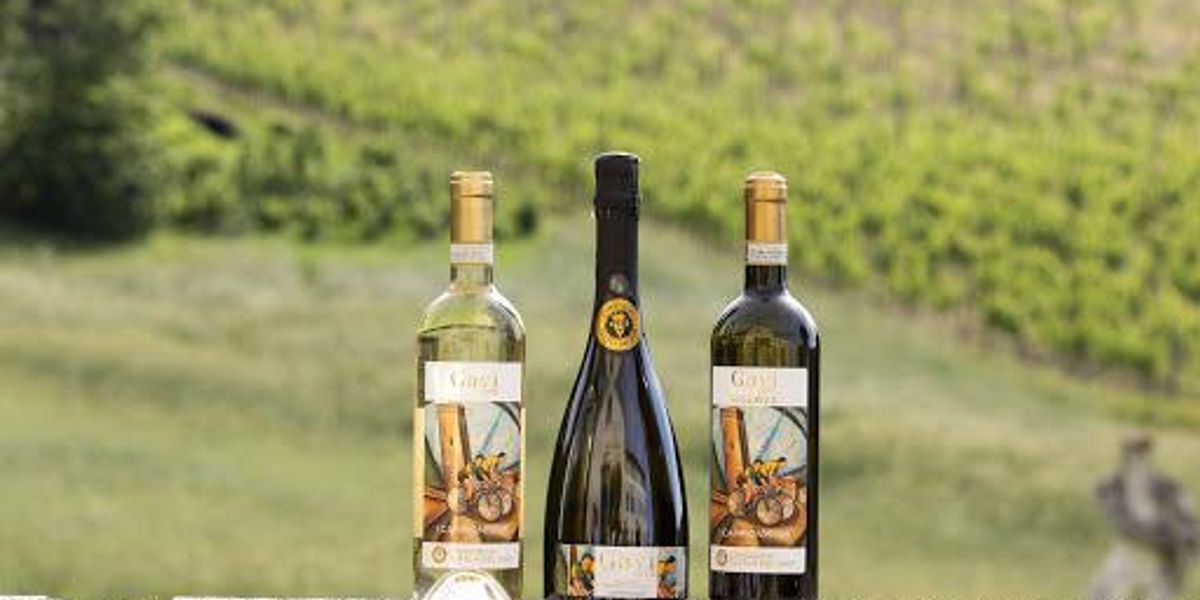 Legend has it that princess Gavia, daughter of Clodomiro king of Franks, married in secret against the opinion of the court, and she burst into the village of Gavi in order to escape from the troops of the king, her father. To her beauty and courtesy is owed the name of the vine that gives origin to this wine, produced with Cortese grapes cultivated in 11 communes belonging to a delimited region of Alessandria.
However, it was the ancient Romans who selected vines suited to the different climate conditions they found in the occupied territories, thus obtaining new varieties of grapes, Cortese. These are lands that are not suitable for the intensive use of other agricultural cultivations, they are perfect for quality viticulture, with low production yields, giving wines particular vigor and complexity. The Gavi area, therefore, expresses peculiar conditions that increase the richness of taste and aromas in wines.
Mentioned for the first time in a letter to Marquis Doria in 1659, Gavi Docg is produced in many styles, including Gavi or Cortese di Gavi Tranquillo, Frizzante, Spumante, Riserva and Riserva spumante Metodo Classico. For the Still, Sparkling and Spumante types, it is allowed the use of additional geographical and toponymic indications that make reference to the communes and the hamlets where the grapes actually come from.
Riserva of Gavi DOCG wine requires 12 months of which 6 months of aging in bottle, whereas Riserva Spumante Metodo Classico requires 24 months of which 18 months of aging in bottle.
Tasting Notes
A bright, balanced wine. fragrant and fruity in taste. It can be still or lively. In the glass, it encloses a floral bouquet, delicate scents with notes of hawthorn, lemons, green apple, honey. It leaves a hint of almond on the palate. Wines produced with Cortese grape are usually harmonic and fine, characterized by a strong elegance and balance. We can find both fresh and young wines, as well as products aged in wood or in a bottle, which underline their character and complexity.
Food Paring
Excellent as an aperitif, this wine made of Cortese grapes, thanks to its extreme cleanliness, good sapidity and intense aromas, is the best match with hot and cold vegetable appetizers. Ideal with fish soups, it is also a good match for light and elegant first courses, such as risotto with squash flowers. Among dishes, it can be matched with fish and shellfishes, as well as with soft and not spicy cheese.